North Korea: China's Xi Jinping 'does not like Kim Jong-un at all' but will tolerate him, says former US ambassador
'The most derogatory expression I've ever heard President Xi Jinping use was his description of Kim Jong-un,' says former US ambassador to China, Max Baucus
Jon Sharman
Wednesday 30 August 2017 12:35 Comments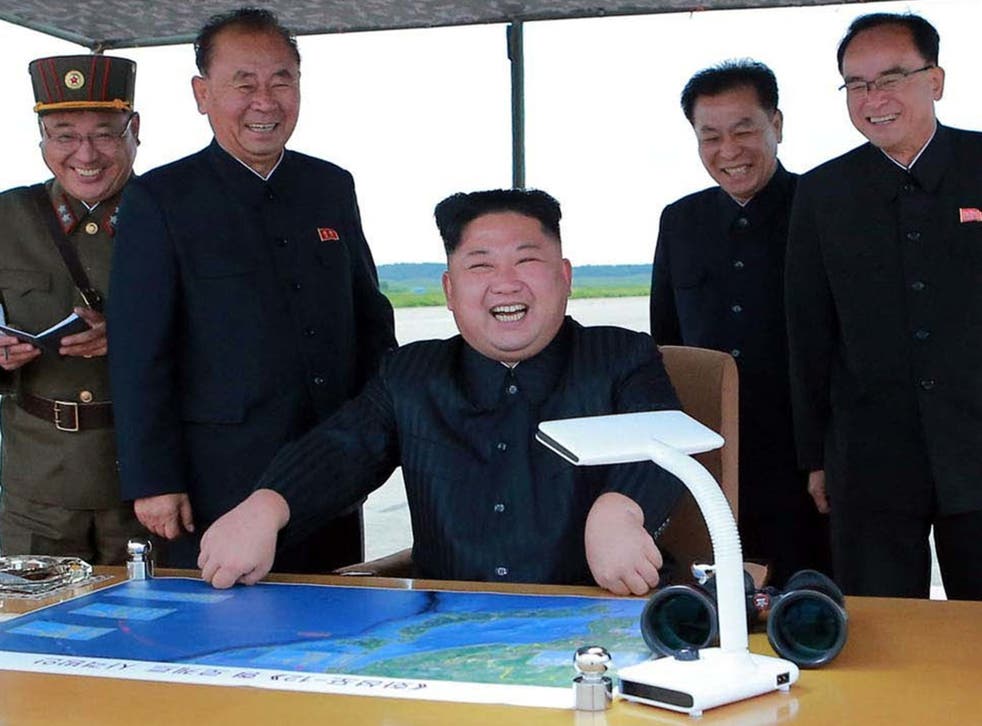 China's premier Xi Jinping intensely dislikes Kim Jong-un but is willing to tolerate the despot in the name of stability on the Korean peninsula, a former US ambassador to China has claimed.
Max Baucus, who left his post when Donald Trump became President, said China's leaders "abhor instability on the peninsula".
They will also "drive a hard bargain" with the US as Mr Trump tries to find a solution to the current North Korea crisis and seek to limit the Americans' influence in the region, he told BBC Radio 4's, Today programme.
"The most derogatory expression I've ever heard President Xi Jinping use was his description of Kim Jong-un," Mr Baucus said. "He just does not like that man at all."
He added: "China almost worships stability. They're willing to tolerate uncertainty about [Mr Kim's] missile future so long as the peninsula remains stable economically and politically.
"They don't want a crisis brewing which results in refugees flooding across over into China. They certainly don't want a solution where the United States and South Korea have much more influence on the peninsula and, lo and behold, the United States is basically there at China's back door."
China, North Korea's sole major ally, has agreed to help crack down on the regime by implementing the United Nations' latest and strictest round of sanctions on North Korea.
Mr Trump has repeatedly said he believes Beijing should do more to pressure its neighbour into abandoning its nuclear ambitions.
After North Korea's most recent missile test, China called for diplomatic talks and urged restraint on all sides.
It appeared to to reference Mr Trump's past promise to deliver "fire and fury like the world has never seen" if the North continued its threatening behaviour.
Mr Baucus, a six-term US senator, urged the President to attempt a negotiated outcome in the wake of the latest launch, which saw Pyongyang fire a nuclear-capable, intermediate-range ballistic missile over the northern Japanese island of Hokkaido.
Japan's Prime Minister, Shinzo Abe, called it an "unprecedented, serious and grave threat" to the region. The UN Security Council said it was "outrageous," that Pyongyang was deliberately undermining peace and stability in the region.
North Korea release launch footage of missile that flew over Japan
However, North Korean state media quoted Mr Kim as saying: "The current ballistic rocket launching drill like a real war is the first step of the military operation of the Korean People's Army in the Pacific and a meaningful prelude to containing Guam."
He was referring to the key US Pacific territory that is home to two military bases, which North Korea had threatened with missiles earlier this month.
Some observers believe that a missile strike on Guam would force the US into military action, meaning it is unlikely.
Mr Baucus said: "The diplomatic solution here, in my judgement, is one where we very strongly and constructively and with mutual respect, engage the countries in the region, especially China. We've got to work with China more as a partner."
In pictures: North Korea military drill

Show all 8
Mr Kim is "not stupid," he added. "He's a sharp cookie. I think that Kim Jong-un is a rational person—he's not a nutcase as many believe, or would like to believe—and he's essentially in the captain's seat.
"It's up to Kim now as to what happens next. He's looking at Western reactions and trying to determine for himself where the red line is for him. He's a sharp cookie.
"He has determined pretty well where that red line is, and if he crosses it he invites massive retaliation. So we're in a tough spot."
It was a view shared by the former Director of National Intelligence, James Clapper, who told CNN: "We may have to hold our nose and we may have to consider some concessions."
However, in a recent interview with The Independent, Asia expert John Nilsson-Wright said he believed direct diplomatic talks with North Korea would "probably not" happen in the near future because it was "in Pyongyang's interest to keep testing".
He said continuing to test missiles and nuclear devices served both propaganda and technical goals, and proved the regime's "autonomy".
If Pyongyang gains a credible long-range nuclear weapon it may be able to use it as a bargaining chip to weaken sanctions and boost economic growth, he added.
But he said: "There will need to be talks. Trump should find ways, I think, of trying to expand the options for that sort of dialogue, while at the same time being careful not to overpromise what he can do in the military field."
It may mean "talks about talks", discussion, alongside the US' regional allies, of a peace treaty, and an eventual reduction in the number of US conventional armed forces stationed in the area, he said.
Register for free to continue reading
Registration is a free and easy way to support our truly independent journalism
By registering, you will also enjoy limited access to Premium articles, exclusive newsletters, commenting, and virtual events with our leading journalists
Already have an account? sign in
Join our new commenting forum
Join thought-provoking conversations, follow other Independent readers and see their replies