North Korea claims it will consider halting nuclear testing if US cancels military drills in the South
The US dubbed the suggestion as an 'implicit threat'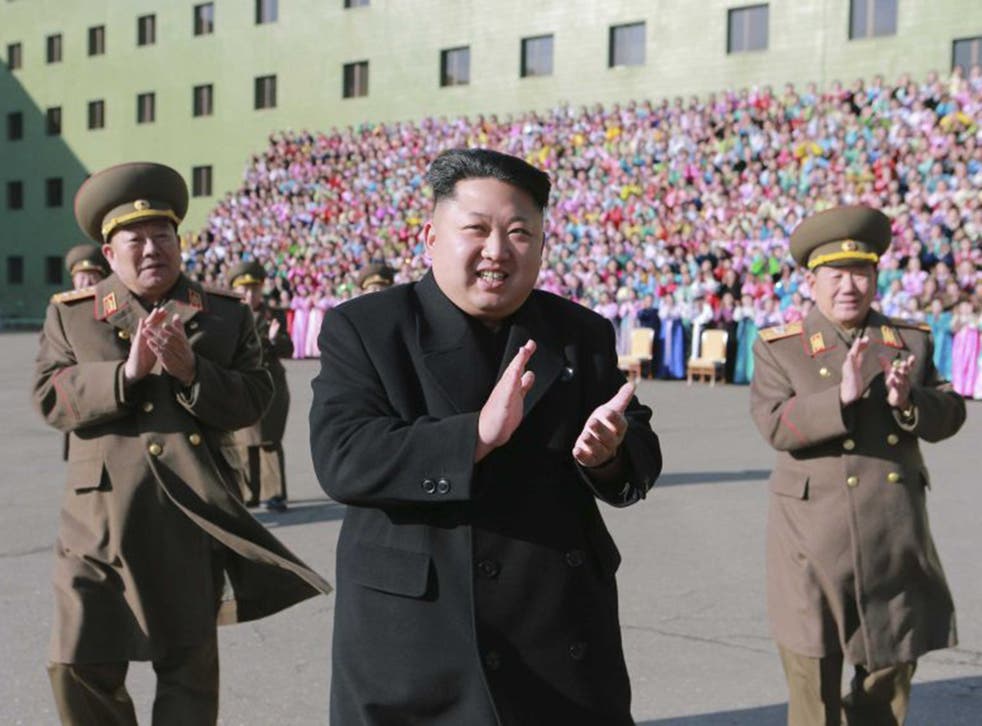 North Korea has told the United States that it would consider a pause in nuclear testing if Washington scraps military drills planned with South Korea this year.
Washington hit back calling the linking of the military drills with a possible nuclear test "an implicit threat," but said it was open to dialogue with the country lead by Kim Jong-un, the North's official news agency announced yesterday.
North Korea: In pictures

Show all 14
The US has previously refused to cancel military drills with their 28,500 troops in South Korea, even at times of high tensions, and has said the North, also known as the Democratic People's Republic of Korea, must first demonstrate how sincere it is about nuclear disarmament before serious talks can commence.
The reported proposal from North Korea was announced in the wake of a US-made movie by Sony depicting the assassination of Kim Jong-un. DPRK capital city Pyongyang denied responsibility for cyber attacks on the technology company which led to the US imposing sanctions.
Ahead of a possible reunification with South Korea later this year, 70 years after the division, the North Korean government proposed to the US what it calls discussions a "crucial step" to ease animosities and remove the danger of war in preparation.
US State Department spokeswoman Jen Psaki said yesterday: "The DPRK statement that inappropriately links routine (US-South Korean) exercises to the possibility of a nuclear test by North Korea is an implicit threat."
"We call on the DPRK to immediately cease all threats, reduce tensions, and take the necessary steps toward denuclearization needed to resume credible negotiations," she added.
Pyongyang has called the annual U.S.-South Korean military drills a rehearsal for an invasion, though the allies have repeatedly said that the war games are defensive in nature, and that they have no intentions of attacking the North.
US-South Korea drills have negatively impacted the economy of DPRK because Pyongyang has used resources to stage its own drills in response.
North Korea conducted nuclear tests in 2006, 2009 and 2013. A fourth test would mark another defiant response to US-led international pressure on Pyongyang to abandon its nuclear program.
Register for free to continue reading
Registration is a free and easy way to support our truly independent journalism
By registering, you will also enjoy limited access to Premium articles, exclusive newsletters, commenting, and virtual events with our leading journalists
Already have an account? sign in
Register for free to continue reading
Registration is a free and easy way to support our truly independent journalism
By registering, you will also enjoy limited access to Premium articles, exclusive newsletters, commenting, and virtual events with our leading journalists
Already have an account? sign in
Join our new commenting forum
Join thought-provoking conversations, follow other Independent readers and see their replies