North Korea demands South Korea publicly executes officials in Kim Jong-un 'assassination plot'
South Korea has neither confirmed nor denied Kim Jong-un's presidential residence was the target of a mock bombing operation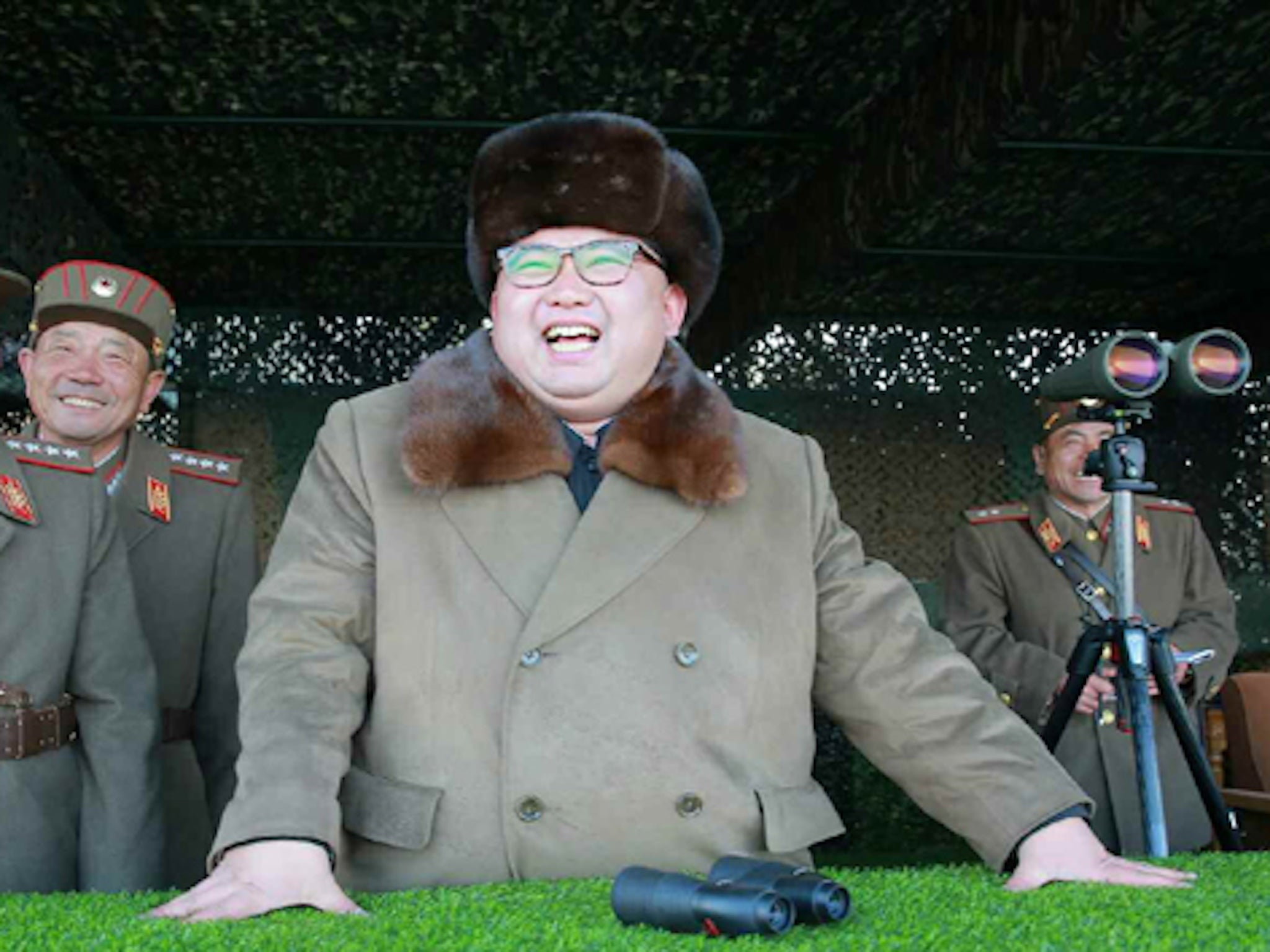 The North Korean government has threatened to take "merciless" action against South Korea unless it publicly executes the officials who put together an alleged plot to assassinate Kim Jong-un.
Amid a dramatic escalation of tensions on the Korean peninsula, the North accused the South of carrying out an exercise last Monday in which precision bombers destroyed a mocked-up structure suspiciously similar to the home of the North Korean dictator.
Officials in Seoul do not deny that its air force staged a drill last week against a simulated "key" North Korean facility, but have provided no further details.
Pyongyang insists the exercise was part of a future plan to wipe out Kim's presidential office with 16 fighter bombers armed with guided air-to-surface missiles.
In retaliation, North Korea said its own military was training to destroy the presidential Blue House of South Korea's Park Geun-hye.
It issued what it called an "ultimatum", demanding the South apologise for its alleged move at least to hurt the dignity of its leader Kim, as well as the public execution of those who planned and staged the drill.
In pictures: North Korea hydrogen bomb test
Show all 15
An English language statement on Saturday, issued by North Korean state media, warned that if the South does "not respond to the ultimatum of the KPA, the long-range artillery force of the KCA large combined unit [North Korean military] on the front will move over to merciless military action".
In a series of pictures released on Friday, Kim himself was seen inspecting what state media called the largest ever exercise involving North Korean artillery fire.
Row upon row of artillery guns could be seen shooting as a laughing Kim looked on, though the complete veracity of the state-issued photos could not be confirmed. The North has been known to doctor official images in the past.
Speaking at the anniversary event for a 2010 sinking of a naval ship that killed 46 people, the South's President Park warned the North to end its provocations and "escape the illusion" that it benefits from nuclear armament.
"Reckless provocation will be the road to destruction for the North's regime," she said.
Join our commenting forum
Join thought-provoking conversations, follow other Independent readers and see their replies