North Korea 'experiments with chemical weapons on disabled people', defectors warn as Hollywood prepares for The Interview premiere
While Seth Rogen and James Franco's film pokes fun at Kim Jong-un's regime, these are the horrific abuses we shouldn't be forgetting about
Adam Withnall
Thursday 11 December 2014 17:13 Comments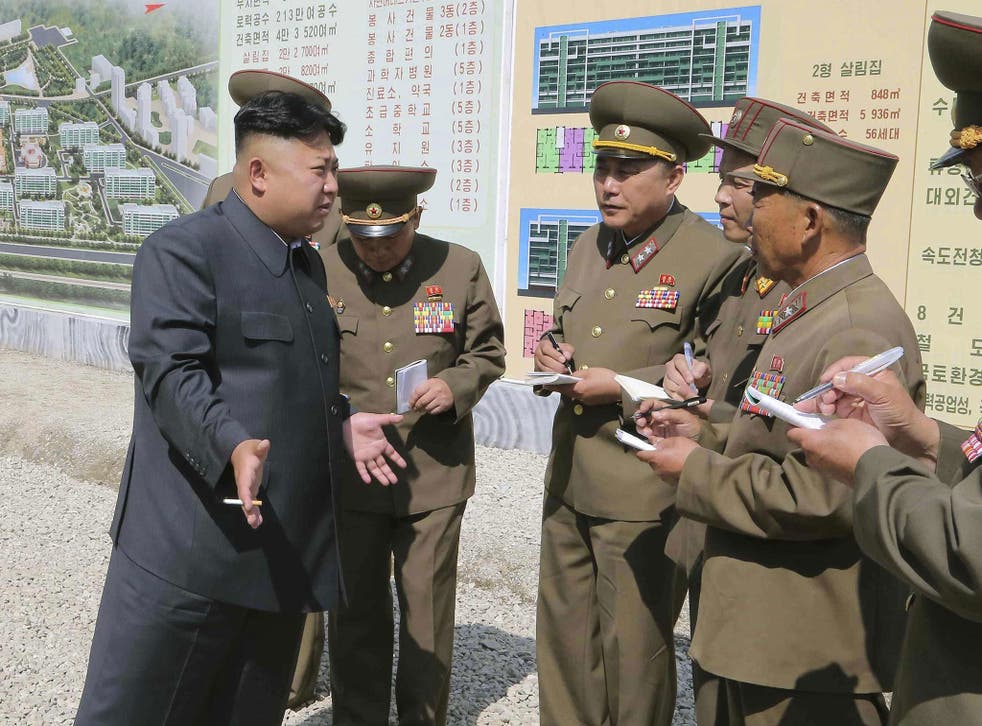 As Hollywood prepares for tonight's premiere of a comedy film poking fun at the bizarre other world that is North Korea, two defectors have spoken out to remind us that the human rights abuses going on there are really no laughing matter.
It is now almost exactly one month since the world's largest rights campaign groups joined forces to petition the UN to "hold North Korea accountable for these crimes against humanity", found to include "deliberate starvation, forced labor, executions, torture, rape and the denial of reproductive rights enforced through punishment, forced abortion and infanticide".
Speaking to the Daily Telegraph, a defector and former officer of North Korea's special forces described how he abandoned Kim Jong-un's regime after watching chemical and biological weapons tests on disabled children and adults.
Though it is not the first time such allegations have been made, Im Cheon-yong adds credence to the findings of the Citizens Alliance for North Korean Human Rights regarding the treatment of disabled people in the country.
In pictures: Life in North Korea

Show all 10
He told the newspaper he first witnessed tests involving anthrax and other chemical weapons in 1984, and that Kim's regime tried to carry out such experiments "legally" by "offering to buy disabled children from their parents and [saying] they will take care of them".
"If that doesn't work, they threaten them. They use them for chemical weapons experiments," he said. "But not only children, they also use disabled adults."
Another defector, Ji Seong-ho, told the Telegraph he lost his limbs after an accident at the age of 14 when he fell into the path of a train because he was so exhausted by manual labour.
He described how he was told that his being disabled had "hurt the dignity of North Korea" and that "people like me should just die".
Register for free to continue reading
Registration is a free and easy way to support our truly independent journalism
By registering, you will also enjoy limited access to Premium articles, exclusive newsletters, commenting, and virtual events with our leading journalists
Already have an account? sign in
Join our new commenting forum
Join thought-provoking conversations, follow other Independent readers and see their replies