North Korea 'has ability to fire a rocket that could hit the United States', says South
The launching of a rocket into space by the North Koreans amounted to the testing of a ballistic missile capable of carrying a half-ton payload as far as the western United States, officials claimed
Rob Williams
Sunday 23 December 2012 13:10 Comments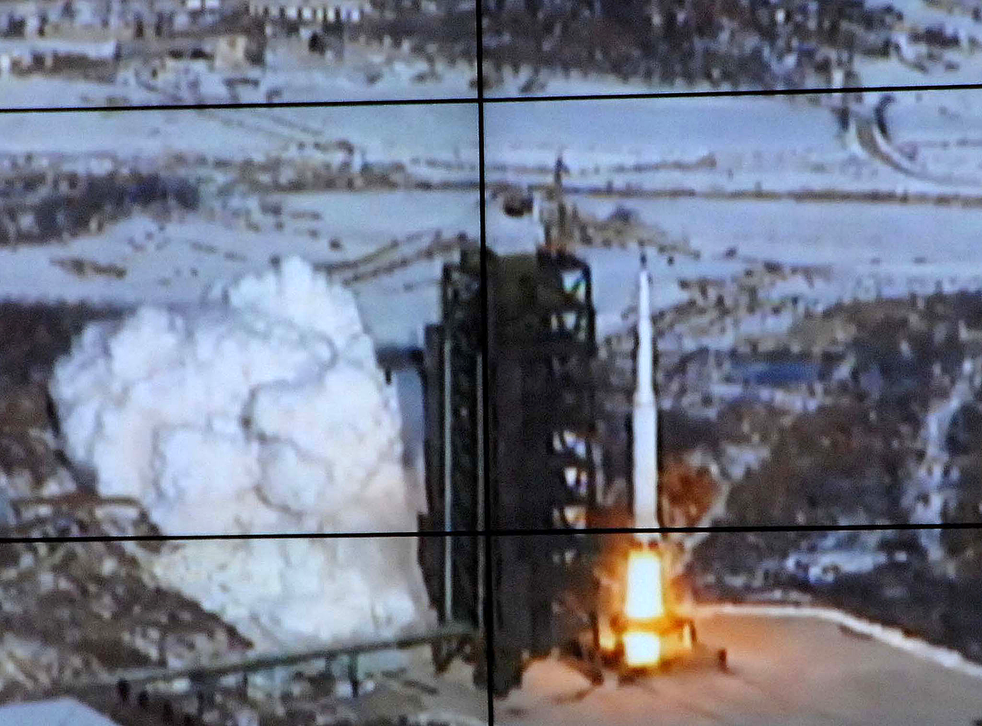 South Korean officials have said that the recent launch of a rocket by the North Korean regime demonstrates that they have the ability to reach targets 10,000km (6,200 miles) away.
The launching of a rocket into space by the North Koreans amounted to the testing of a ballistic missile capable of carrying a half-ton payload as far as the western United States, officials claimed.
They were, however, unable to confirm that the North Korea has the required technology for re-entry.
"As a result of analysing the material of Unha-3 (North Korea's rocket), we judged North Korea had secured a range of more than 10,000km in case the warhead is 500-600kg," a South Korean defence ministry official told journalists.
Experts have said they also believe North Korea is years away from being able to mount a nuclear device on a missile.
North Korea launched the Unha-3 rocket on 12 December, in defiance of sanctions and international warnings.
The closed and secretive regime claimed the launch of the rocket was to put a weather satellite in orbit, but experts claim it was aimed at developing technology needed to mount a nuclear warhead on a long-range missile.
The launch marked the first occasion that the North had successfully put a three stage rocket into orbit.
North Korea is banned from testing missile or nuclear technology under UN sanctions imposed after its 2006 and 2009 nuclear weapons tests.
Officials from South Korea, which has long had an acrimonious relationship with its Northern neighbour, said the technology found from the first stage of the rocket would rarely be used by countries with advanced space technology.
"Welding was crude, done manually," the official said.
Whether or not the North has the technology to achieve re-entry would not be clear until debris from the second and third stages of the rocket launch was analysed, the defence ministry said.
"As the additional pieces are salvaged, we will be able to look deeper into the function and structure of North Korea's long-range rocket," an official said.
Whilst the rocket launch has provoked international concern many experts believe North Korea would need to make many more rocket and nuclear tests before it could boast a credible delivery system.
The North Korean leader Kim Jong Un has called for the development of more powerful rockets after the successful launch of the three stage rocket.
The North's official media said Kim made the call at a banquet for rocket scientists in Pyongyang.
Kim had already called for sending more scientific satellites into space on the day of the launch.
But his speech on Friday marks the first time he is explicitly calling for the advancement of his country's long-range rocket programme.
Register for free to continue reading
Registration is a free and easy way to support our truly independent journalism
By registering, you will also enjoy limited access to Premium articles, exclusive newsletters, commenting, and virtual events with our leading journalists
Already have an account? sign in
Join our new commenting forum
Join thought-provoking conversations, follow other Independent readers and see their replies