North Korea says it needs nuclear missiles capable of striking heart of US mainland to prevent invasion
Foreign minister said its arsenal is a legitimate means of self-defence
Samuel Osborne
Monday 07 August 2017 12:03 Comments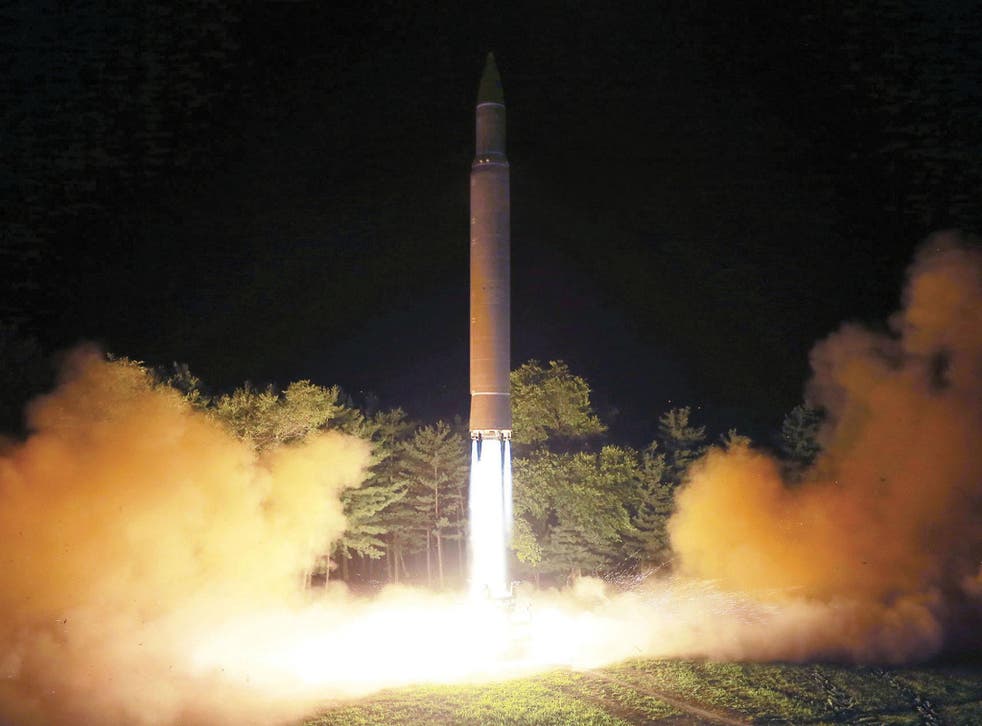 North Korea has defended its weapons programme, saying it needs the capability to launch intercontinental missiles at the heart of the United States to prevent an invasion.
It warned that the country was ready to give the US a "severe lesson" with its strategic nuclear force if it takes military action against it, it said in a statement to a regional meeting in Manila.
In a transcript of a statement by the North's foreign minister, Ri Yong-ho, Pyongyang called new UN sanctions "fabricated" and warned there would be "strong follow-up measures" and acts of justice.
"We will under no circumstances put the nukes and ballistic rockets on the negotiating table," Mr Ri said.
North Korea state broadcast: US faces 'thousands-fold' revenge following new UN sanctions
The statement said the North's intercontinental ballistic missile tests in July proved that the entire United States was in its firing range, and those missiles were a legitimate means of self-defence.
Mr Ri also said that his country has no intention of using nuclear weapons against any country "except the US".
He said the only way that would change is if another country joined in an American action against North Korea.
In pictures: North Korea military drill

Show all 8
On Monday the US Secretary of State Rex Tillerson held a door open for dialogue with North Korea, saying that Washington was willing to talk to Pyongyang if it halted a series of recent missile test launches.
Mr Tillerson's comments, also from Manila, were the latest US attempt to rein in Pyongyang's nuclear and missile program after months of tough talk from President Donald Trump.
"When the conditions are right, then we can sit and have a dialogue around the future of North Korea so they feel secure and prosper economically," Mr Tillerson told reporters. "The best signal that North Korea can give us that they are prepared to talk would be to stop these missile launches."
There was no direct reaction from North Korea to Mr Tillerson's remarks, but North Korea warned it would launch a "thousands-fold" revenge against the US after it introduced tough new UN sanctions.
The UN Security Council unanimously approved new penalties for the North after its recent test launches of several intercontinental ballistic missiles.
The US-drafted resolution bans North Korean exports of coal, iron, iron ore, lead, lead ore and seafood and is aimed to pressuring Pyongyang to end its nuclear programme.
It also prohibits countries from increasing the current numbers of North Korean labourers working abroad, bans new joint ventures with North Korea and any new investment in current joint ventures.
Register for free to continue reading
Registration is a free and easy way to support our truly independent journalism
By registering, you will also enjoy limited access to Premium articles, exclusive newsletters, commenting, and virtual events with our leading journalists
Already have an account? sign in
Join our new commenting forum
Join thought-provoking conversations, follow other Independent readers and see their replies