North Korea blames 'sinister' Malaysia for the death of Kim Jong-nam
Kim Jong-un's government in tirade against Malaysia, where police say two female suspects were trained to coat hands with toxic chemicals to use as murder weapons on his half-brother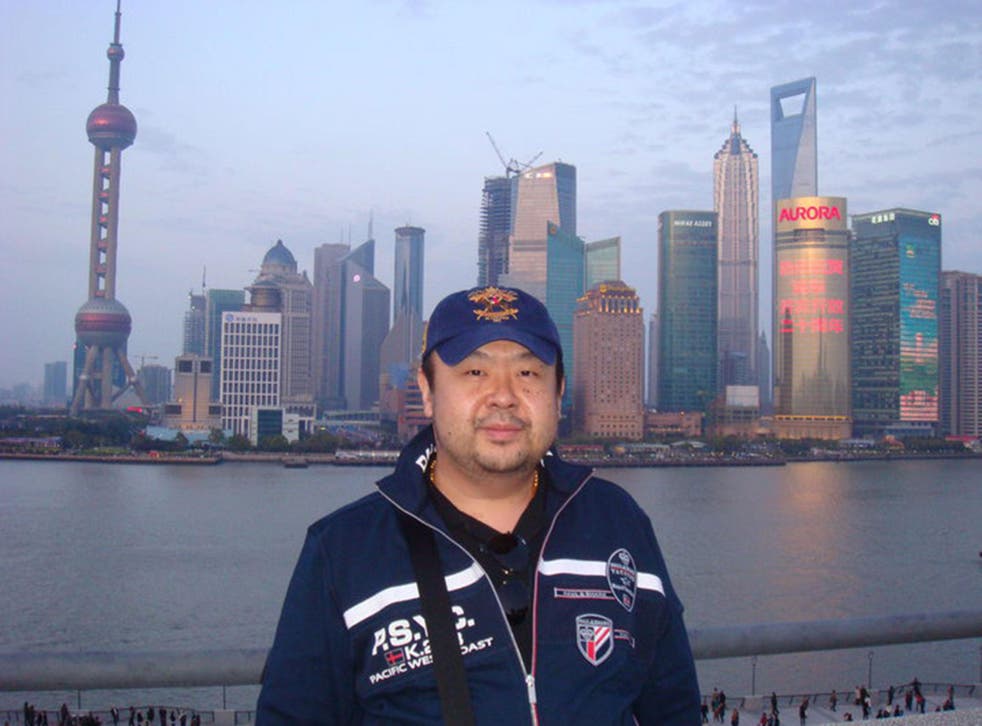 North Korea has launched a tirade against Malaysia, blaming it for the death of one of its nationals and accusing it of having a "sinister purpose".
State media accused the southeast Asian country of breaking international law by carrying out a post-mortem on a diplomat and refusing to return the body.
"This proves that the Malaysian side is going to politicise the transfer of the body in utter disregard of international law and morality and thus attain a sinister purpose," it said in its first report on the death, which took place on 13 February.
Kim Jong Nam death: Apparent CCTV of 'assassination' leaked
Kim Jong-nam – the estranged half-brother of the isolated state's leader – died after being poisoned at a Kuala Lumpur airport.
Several North Koreans, including a senior embassy official, are wanted in connection with his death.
The government-controlled KCNA news agency did not name Mr Kim or acknowledge his family ties to the country's leadership, saying only that "a citizen of the DPRK [Democratic People's Republic of Korea]", who was travelling on a diplomatic passport, had died of "a heart stroke".
It said reports of a poisoning were false, and part of a "conspiratorial racket" by South Korea.
"The unjust acts of the Malaysian side are timed to coincide with the anti-DPRK conspiratorial racket launched by the South Korean authorities," KCNA continued.
It said the South had "kicked up a fuss", showing "an excessive response" to the death.
"This proves that the South Korean authorities [have] long expected the case since it worked out a scenario for it," the statement claimed.
"The biggest responsibility for his death rests with the government of Malaysia as the citizen of the DPRK (Democratic People's Republic of North Korea) died in its land," it said.
Interpol on Wednesday issued an alert for four North Korean suspects who left Malaysia on the same day Mr Kim was killed, yet the group are believed to be back in Pyongyang, which is not under the crime organisation's jurisdiction.
Malaysian police said on Wednesday that two women suspected of fatally poisoning Mr Kim were trained to coat their hands with toxic chemicals then wipe them on his face.
Police said the substance used remains unknown, but it was potent enough to kill Mr Kim before he could reach hospital.
CCTV shows woman arrested in connection with Kim Jong-nam murder wearing LOL t-shirt
Inspector general of police Khalid Abu Bakar said the women, one Vietnamese and the other Indonesian, knew they were handling poisonous materials and "were warned to take precautions".
The women have been arrested.
Surveillance video showed both keeping their hands away from their bodies after the attack, he said, then going to the toilet to wash.
Those details are not clear in video obtained by media outlets.
The North Korean embassy in Kuala Lumpur has demanded the immediate release of the two "innocent women".
The police chief said the women had practised the attack at two Kuala Lumpur shopping centres.
"We strongly believe it is a planned thing and that they have been trained," he said.
He could not confirm whether North Korea's government was behind Mr Kim's death but added: "What is clear is that those involved are North Koreans."
At least one of the women has said she was tricked into attacking Mr Kim, believing she was taking part in a comedy prank TV show.
Kim Jong-un inspects military exercises and missile launch

Show all 11
Mr Kim had spent most of the past 15 years living in exile in China and southeast Asia and is believed to have had at least three children with two women.
No family members have come forward to claim his body.
South Korea's spy agency believes North Korea was behind the killing, but has produced no evidence.
North Korea has a long history of ordering killings of people it views as threats to its regime.
While Mr Kim was not thought to be seeking influence, his position as eldest son of the family that has ruled North Korea since its founding could have made him appear to be a danger.
Join our new commenting forum
Join thought-provoking conversations, follow other Independent readers and see their replies