North Korea: Kim Jong-Un says country will conduct nuclear warhead tests soon
State media reports the dictator successful test of re-entry ballistic missiles
Jack Kim
,
Ju-Min Park
Tuesday 15 March 2016 02:25 Comments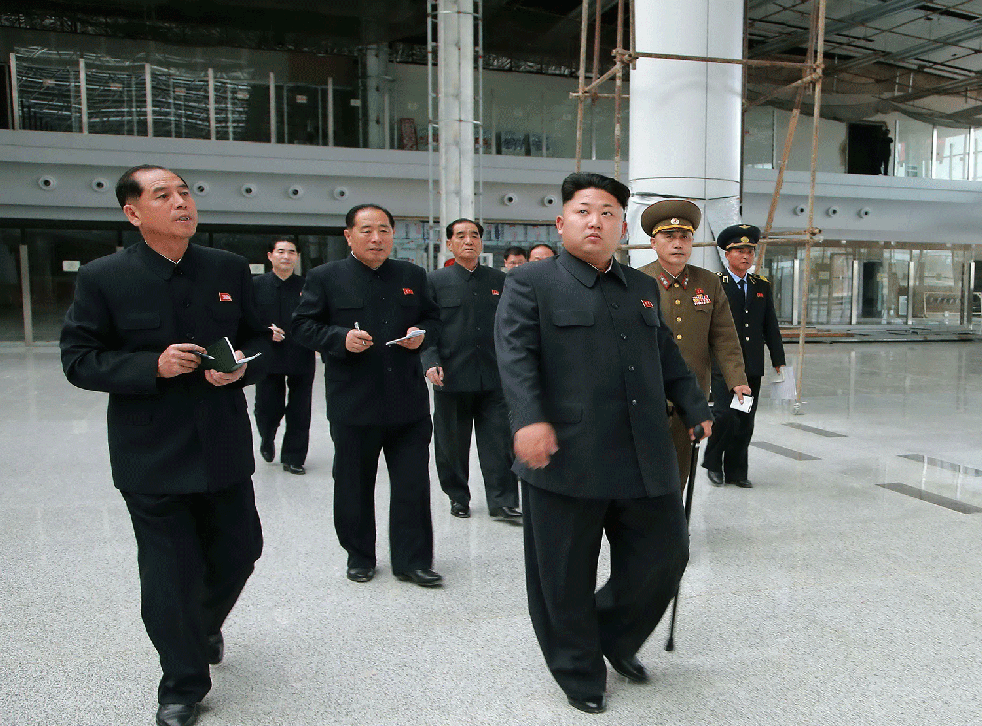 North Korean leader Kim Jong Un has said his country would soon conduct a nuclear warhead test and test launch ballistic missiles capable of carrying nuclear warheads, according the official KCNA news agency.
Mr Kim made the comments as he supervised a successful simulated test of atmospheric re-entry of a ballistic missile that measured the "thermodynamic structural stability of newly-developed heat-resisting materials," KCNA claimed.
"Declaring that a nuclear warhead explosion test and a test-fire of several kinds of ballistic rockets able to carry nuclear warheads will be conducted in a short time to further enhance the reliance of nuclear attack capability, he (Kim) instructed the relevant section to make prearrangement for them to the last detail," the agency said.
The report comes amid heightened tensions on the Korean peninsula as South Korean and US troops stage annual military exercises that Seoul has described as the largest ever. The North has issued belligerent statements almost daily, after coming under new United Nations sanctions.
The United Nations Security Council imposed a new resolution to tighten sanctions against the North after a nuclear test in January and the launch of a long-range rocket last month.
Following the tests, South Korea shut down the joint Kaesong industrial park which is a crucial source of funding for the fragile North Korean economy.
The complex is a collection of six factories staffed by North Korean workers but operated by South Korean companies and has been a lone source of co-operation between the two countries - which are still technically at war - since it opened in 2004.
North Korea launch short range projectiles

Show all 6
On Sunday, a North Korean nuclear scientists reportedly claimed they could "wipe out Manhattan" with the latest hydrogen bomb (H-bomb) they had developed.
Experts have said it is unlikely the Hermit kingdom has actually developed a H-bomb - which is 5,000 times stronger than an atomic bomb - because the size of the blasts were too small.
US and South Korean experts have said the general consensus was that North Korea had not yet successfully miniaturized a nuclear warhead to be mounted on an intercontinental ballistic missile. More crucially, the consensus is that there have been no tests to prove it has mastered the re-entry technology needed to bring a payload back into the atmosphere.
China has come under increasing press to rein in its ally - which is dependent on it for food aid - but has been reluctant to act as it fears the fall of the regime in Pyongyang will led to political instability and a refugee crisis on its southern border.
Reuters
Register for free to continue reading
Registration is a free and easy way to support our truly independent journalism
By registering, you will also enjoy limited access to Premium articles, exclusive newsletters, commenting, and virtual events with our leading journalists
Already have an account? sign in
Join our new commenting forum
Join thought-provoking conversations, follow other Independent readers and see their replies