North Korea 'launches ballistic missile'
US officials are working to establish what kind of missile was fired after reports it flew 700km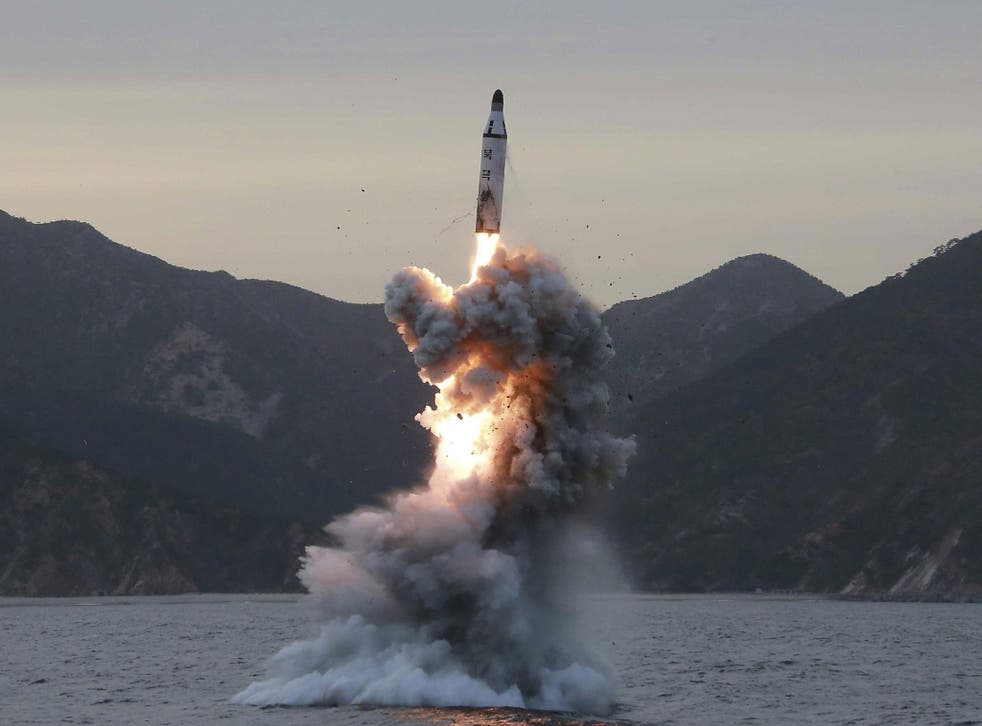 North Korea launched a missile from a test facility near the country's west coast in the early hours of Sunday morning, US and South Korean officials said.
The South Korean military said the missile flew about 435 miles, or 700km.
The missile is said to have flown for 30 minutes before landing the Sea of Japan.
US officials said they are working to determine what kind of missile was tested, and whether it was successful in reaching its intended destination.
The last known North Korean missile test launched in April failed just minutes after launch.
Amid heightened tensions, military experts in the US had reportedly been expecting the North to fire a KN-17 medium-range ballistic missile.
The launch came just days after South Koreans went to the polls to elect a new president.
Inside the daily life in North Korea

Show all 19
New South Korean President Moon Jae-in took office on Wednesday following his victory in Tuesday.
Regarded as the country's first liberal leader in a decade, he has said he is open to visiting the hardline communist North.
"I will quickly move to solve the crisis in national security. I am willing to go anywhere for the peace of the Korean Peninsula — if needed, I will fly immediately to Washington. I will go to Beijing and I will go to Tokyo. If the conditions shape up, I will go to Pyongyang," Mr Moon said in his first address to the country's National Assembly.
Join our new commenting forum
Join thought-provoking conversations, follow other Independent readers and see their replies