Pentagon says North Korea's ICBM was a missile they've never seen before
Experts said North Korea's missile had the potential to reach Alaska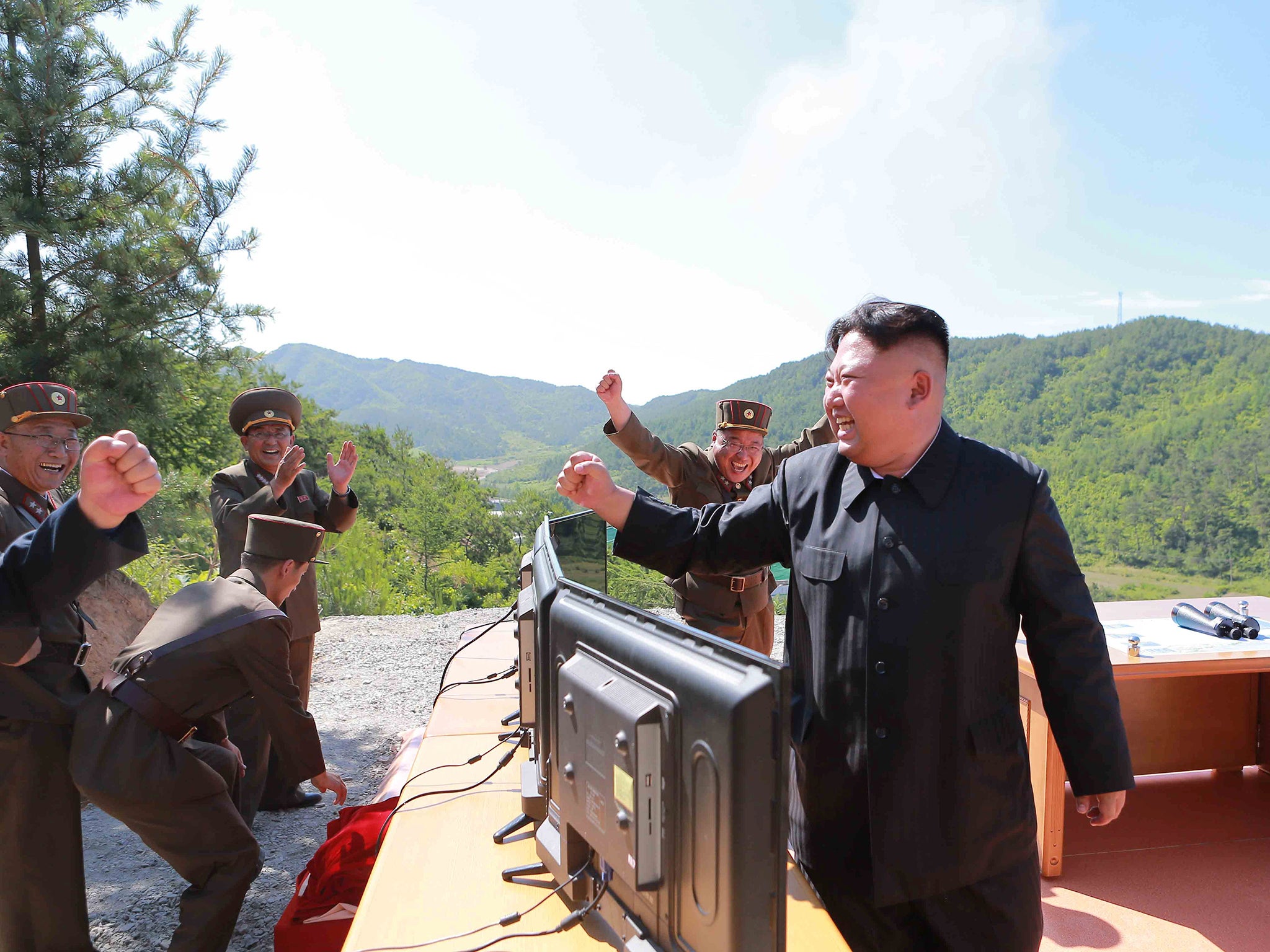 US officials have said the intercontinental ballistic missile test-fired by North Korea was something they had "never seen before".
As the West scrambled to assess the threat posed by the missile, which may have the capability of hitting Alaska - and responding by sabre-rattling of its own - Pentagon officials said the two-stage device fired by Pyongyang was considered brand new.
CNN said the first stage of the missile was believed to be a KN-17 liquid fuel device, which is well-known to US intelligence and has been previously launched by North Korea. It said that before Tuesday's test, US satellites had seen evidence the KN-17 missile was being prepared for launch.
World news in pictures
Show all 50
It added that at some point before it was launched, North Korean attached a second stage atop that missile.
On Wednesday, Donald Trump stepped up his attacks on China for what he said was a failure by Beijing to try and use its traditional leverage over North Korea to persuade it to drop its weapons programme.
"Trade between China and North Korea grew almost 40% in the first quarter. So much for China working with us - but we had to give it a try," he said on Twitter, before heading for Europe and a meeting of the G20.
US hold missile drill in response to North Korea's intercontinental ballistic missile launch
At the Pentagon, officials claimed the missile launch by North Korea was escalatory and destabilising.
Reuters said Pentagon spokesman Navy Captain Jeff Davis told reporters the ICBM was fired from a mobile launcher and confirmed the presence of a re-entry vehicle on top of it.
Since coming to office, Mr Trump and his officials have stepped up the rhetoric against North Korea, saying that no options are off the table as the East Asian regime has tested a series of missiles. Last week, appearing with South Korean president Moon Jae-in, he said that US patience with North Korea was finished.
"The era of strategic patience with the North Korean regime has failed," he said, standing in the Rose Garden of the White House. "And, frankly, that patience is over."
On Tuesday, in they said was a direct response to North Korea's action, US and South Korean troops fired so-called deep strike precision missiles into South Korean territorial waters as an apparent show of strength. They did do, despite a joint appeal from China and Russia for them not to do so. Russia and China also called on North Korea to suspend its test programme.
Join our commenting forum
Join thought-provoking conversations, follow other Independent readers and see their replies