South Korea tests new 'stealth' cruise missile in show against Kim Jong-un regime
'By precisely hitting a target, the Air Force displayed its ability of making pinpoint strikes on the enemy's key facilities'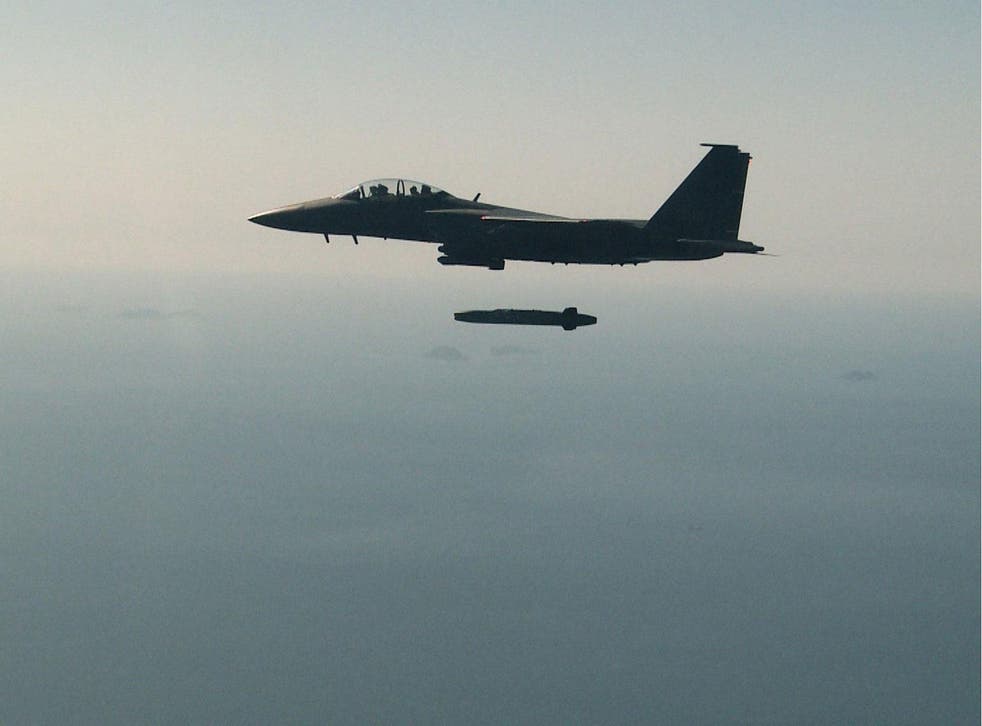 South Korea's air force has successfully conducted its first live-fire drill of an advanced air-launched cruise missile, which it says will strengthen its pre-emptive strike capability against Kim Jong-un's regime in the event of a crisis.
The country's military said the air-to-surface Taurus missile, fired from an F-15 fighter jet, travelled through obstacles at low altitudes before hitting a target off its western coast.
The GPS-guided missile has a maximum range of 500 kilometres (310 miles) and is equipped with stealth characteristics that will allow it to avoid radar detection before hitting targets in North Korea, according to Seoul's defence ministry.
The missile flew for 400 kilometres before hitting a designated target in the waters off Gunsan, in the North Jeolla Province, during the exercise, The Korea Times reported.
"By precisely hitting a target, the Air Force displayed its ability of making pinpoint strikes on the enemy's key facilities," the Air Force said in a statement.
Footage of the event shows the missile being dropped from an F-15 before traveling towards an appointed site and dropping with precision onto its target.
South Korea has been accelerating efforts to ramp up its military capabilities in face of a torrent of nuclear weapons tests by North Korea, which last week conducted its sixth and most powerful nuclear test to date.
According to North Korea's official news agency, Mr Kim threw a huge celebration for his nuclear scientists, technicians and military officials following the test.
The leader reportedly hosted a banquet where there was an art performance opportunities for those involved to be photographed with himself.
The United Nations Security Council has agreed to boost sanctions on North Korea, banning its textile exports and capping fuel supplies, among other measures, following the test.
North Korea claimed the nuclear test was of an advanced hydrogen bomb.
South Korea's Nuclear Safety and Security Commission said traces of xenon-133 isotope found in South Korean territory were linked to the test, although it said it could not be determined whether a hydrogen bomb had been tested.
Additional reporting by agencies
Join our new commenting forum
Join thought-provoking conversations, follow other Independent readers and see their replies