North Korea: Rare photos show a glimpse of life inside the hermit kingdom
Associated Press journalists were granted unprecedented access to the country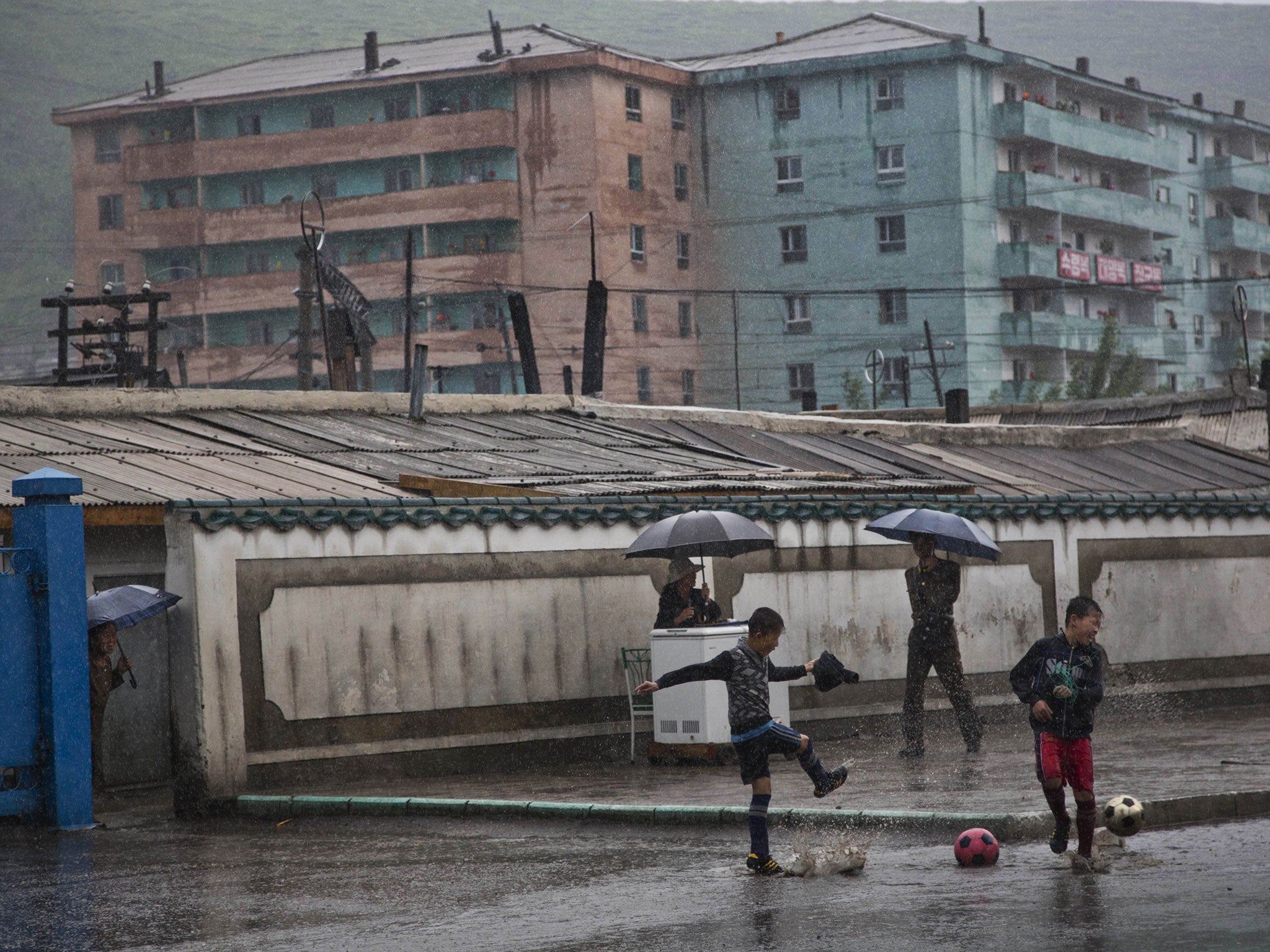 Photographs taken from inside North Korea give a rare glimpse of everyday life for residents living inside the notorious hermit kingdom.
Two Associated Press photojournalists, Eric Talmadge and David Guttenfelder, were granted unprecedented access to travel across the country - while accompanied by a minder at all times, of course.
Their photos from the trip provide some insight into life as a citizen in the North and come in stark contrast to the propaganda released by the state, where leader Kim Jong-un invariably takes centre stage.
Instead, the images captured by Talmadge and Guttenfelder show people in agricultural areas working, children in industrial areas playing, adults drinking beer together and the empty plates left in restaurants after groups have eaten together.
Their account of North Korea also details farming and barren landscapes, with most of the country still industrially undeveloped.
In the capital Pyongyang, Talmadge recalled an urban scene of buses, streetcars, the black sedans of party officials and fleets of colourful new taxis. But at night, Kim's face is the only thing brightly illuminated in a sea of low rise buildings and structures.
In pictures: Life in North Korea
Show all 10
Outside of the city limits, the pair found passenger cars and Pyongyang license plates were so rare that their car led passing police to assume they were officials and salute them. Talmadge recounted a landscape that was "somehow preindustrial" further into the countryside.
"Villagers washed their clothes in rivers while barefoot children splashed and played. Old folks, in no hurry to be anywhere else, socialized under trees," he said.
"And while the fashion set in Pyongyang obsesses over where to find the latest high heels, the countryside maintains a classically utilitarian look. The olive green work suit. The reliable rubber boot."
In Hamhung, North Korea's second-largest city, Guttenfelder and Talmadge were greeted by "small, walled-off clusters of old but neat one-story houses, white with blue trim under clay roof tiles".
Some homes had makeshift wire antennas, suggesting TVs inside, while others had single solar panels attached to their roofs - a common sight in larger provincial cities.
No matter where they went, their received the same reaction from those living there.
"It's quite possible none of them had ever seen an American before. But our presence went unacknowledged. No glances were exchanged. No words were spoken."
You can read the full account of their journey from Pyongyang to the outermost regions of countryside here.
Join our commenting forum
Join thought-provoking conversations, follow other Independent readers and see their replies