North Korea says it will restart all nuclear bomb fuel plants - and can launch US strike 'at any time'
A statement carried by state media threatened all 'hostile forces'
Lizzie Dearden
Tuesday 15 September 2015 09:39 Comments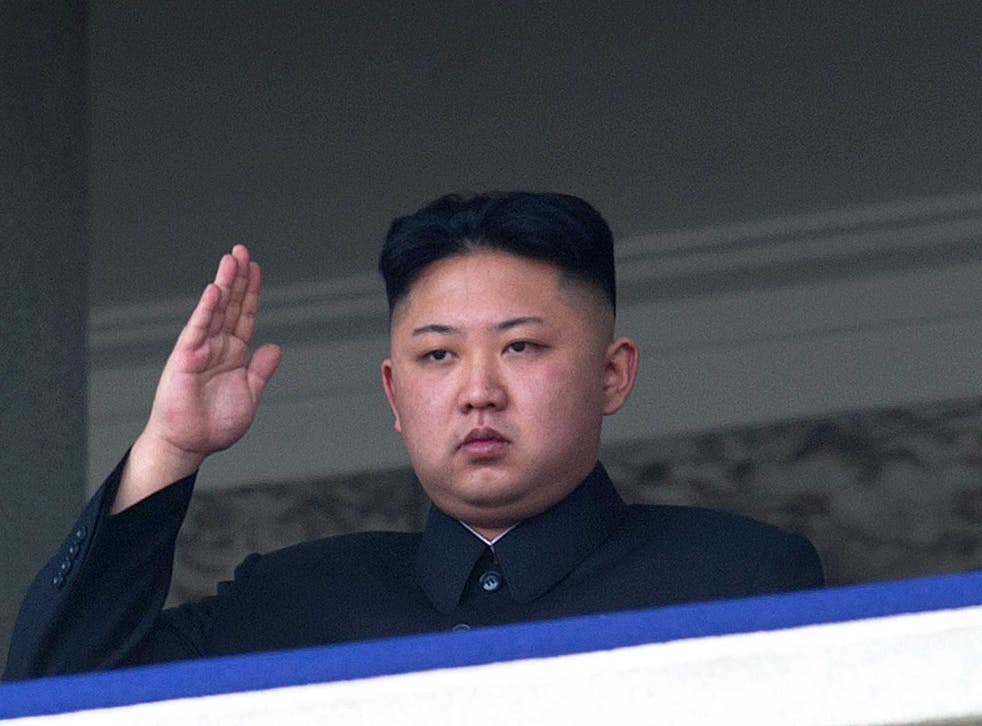 North Korea's main nuclear complex is fully operational and the country remains prepared to launch a nuclear attack on the US "at any time", Pyongyang has claimed.
The country's state-run news agency carried a statement claiming to be from the director of its Atomic Energy Institute saying the Yongbyon facility, which contains a uranium enrichment plant and nuclear reactor, had been upgraded.
The statement said operations were moving towards "the building of a nuclear force advanced at the historic plenary meeting of the Central Committee of the Workers' Party of Korea".
It came in response to a series of reports from around the world detailing evidence of increased activity at the Yongbyon Nuclear Scientific Research Centre that sparked concern.
"The DPRK took the measure for self-defence in the face of the US extreme hostile policy and nuclear threats towards it," the statement said.
"The US anachronistic hostile policy toward the DPRK that forced it to have access to the nuclear weapons has remained utterly unchanged and instead it has become all the more undisguised and vicious with the adoption of means openly seeking the downfall of the latter's social system."
North Korea's nuclear weapons had been improved in quality and quantity so they could carry out "various missions", it continued, adding: "If the US and other hostile forces persistently seek their reckless hostile policy towards the DPRK and behave mischievously, the DPRK is fully ready to cope with them with nuclear weapons any time."
Earlier this year, an analysis by 38 North, a website run by the US-Korea Institute at the Johns Hopkins University in Washington, said that recent commercial satellite images showed steam coming from the Yongbyon plant and an increase in melted snow - indicative of "new activity" following a hiatus.
Its reactor, which has produced plutonium used in past nuclear test explosions, was shut down in 2007 under a disarmament agreement, but reopened in 2013.
In April that year, North Korea announced that it was reviving it to increase its "deterrent capacity", Reuters reported, prompting strong criticism from the UN's nuclear watchdog, the International Atomic Energy Agency.
Kim Jong-Un - North Korean leader in pictures

Show all 3
Tuesday's announcement is expected to further worsen ties between Pyongyang and the outside world, and an analyst says it may be intended to put pressure on Washington to restart nuclear talks that could eventually provide the North with concessions and ease rigid international sanctions.
The declaration in state media follows a warning by Kim Jong-un's government claiming it is ready to launch "satellites" aboard long-range rockets that the West considers banned long-range missiles, meant to eventually threaten America's mainland with atomic bombs.
The North says the launches would mark the ruling communist party's anniversary next month.
Additional reporting by AP
Register for free to continue reading
Registration is a free and easy way to support our truly independent journalism
By registering, you will also enjoy limited access to Premium articles, exclusive newsletters, commenting, and virtual events with our leading journalists
Already have an account? sign in
Join our new commenting forum
Join thought-provoking conversations, follow other Independent readers and see their replies