North Korea sends open letter to South Korea asking to end 'hostile military acts'
The letter comes ahead of military exercises between the US and South Korea that the North sees as provocative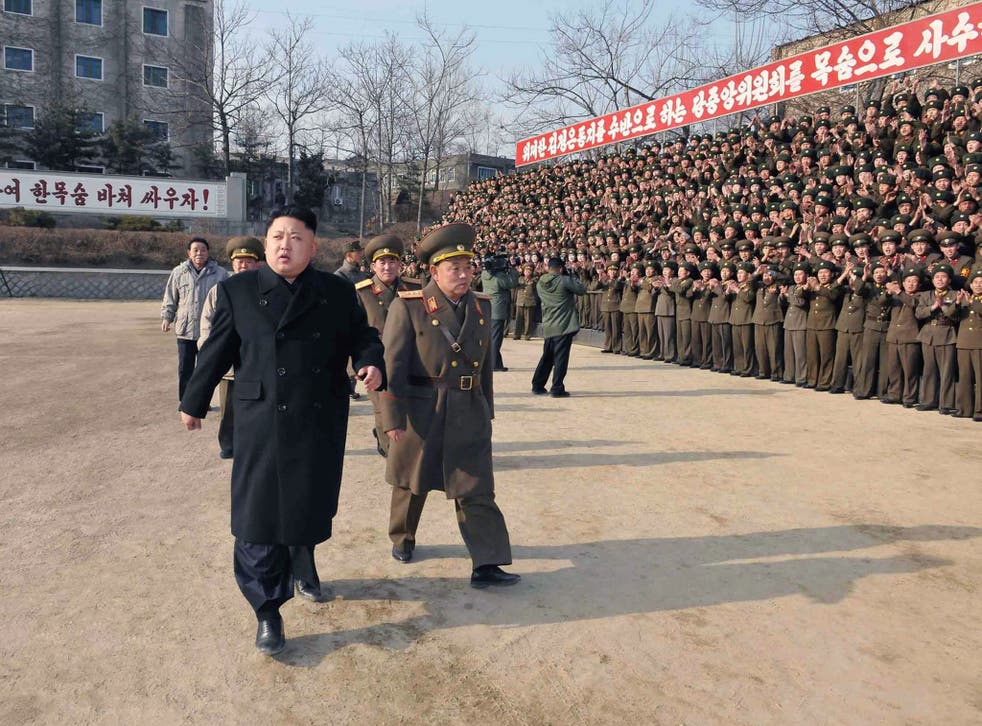 North Korea has called for reconciliation with its rival South Korea in an open letter.
Published by North Korean state media KCNA, the letter urges an end to "hostile military tactics" in the Korean peninsula, weeks before the South is due to hold joint military drills with the US.
South Korean officials have rejected the letter from the North Korea's National Defence Commission (NDC), released by the special order of North Korean leader Kim Jong-un, as having a "hidden motive".
The letter comes after the NDC called for South Korea to cancel its annual drills with the US earlier in the year.
The North regards the military drills as aggressive and as a prelude to a strike on the country, but both Washington and Seoul insist that they are harmless military exercises.
North Korea says in the document that: "The DPRK [Democratic People's Republic of Korea] has already unilaterally opted for halting all acts of getting on the nerves of South Korea and slandering it."
"It is our determination to create an atmosphere of reconciliation and unity, completely halt hostile military acts, realize the reunion of separated families and relatives," and "reenergise multi-faceted north-south cooperation and exchanges."
It continues: "What is important for paving a wide avenue for mending North-South relations is to make a bold decision to stop all hostile military acts, the biggest hurdle stoking distrust and confrontation."
Veiled hostility in the letter sees the North accuse the South Korean authorities of maintaining what it sees as an "improper attitude and negative stand." It asks the South not to "thoughtlessly doubt, misinterpret" and "rashly reject" what the North says is a "sincere [and] important proposal."
South Korean defence ministry spokesman Wi Yong-seop said in response to the letters at a press conference: "The most important military tactic is to figure out the enemy's hidden motive," the BBC reported.
He added that existing tensions were the result of "North Korea's military provocations" and that "the current situation can be resolved if North Korea stops threatening and hostile rhetoric."
Last year tensions between the nations, that technically remain at war after an armistice in 1953, were further stoked following the "Foal Eagle" military drills between the South and the US last year.
The North Korean Government threatened the US with a "pre-emptive nuclear strike" at the time and said it would break the armistice.
In October last year South Korea and the US signed a military pact that prepares for a co-ordinated response against possible threats from North Korea.
View photos from an anti-North Korea protest in the South Korean capital last year:
In pictures: Anti-North Korea protest in Seoul

Show all 10
Join our new commenting forum
Join thought-provoking conversations, follow other Independent readers and see their replies