American Matthew Miller sentenced to six years hard labour in North Korea
The 24-year-old is the third American currently being held in the secretive state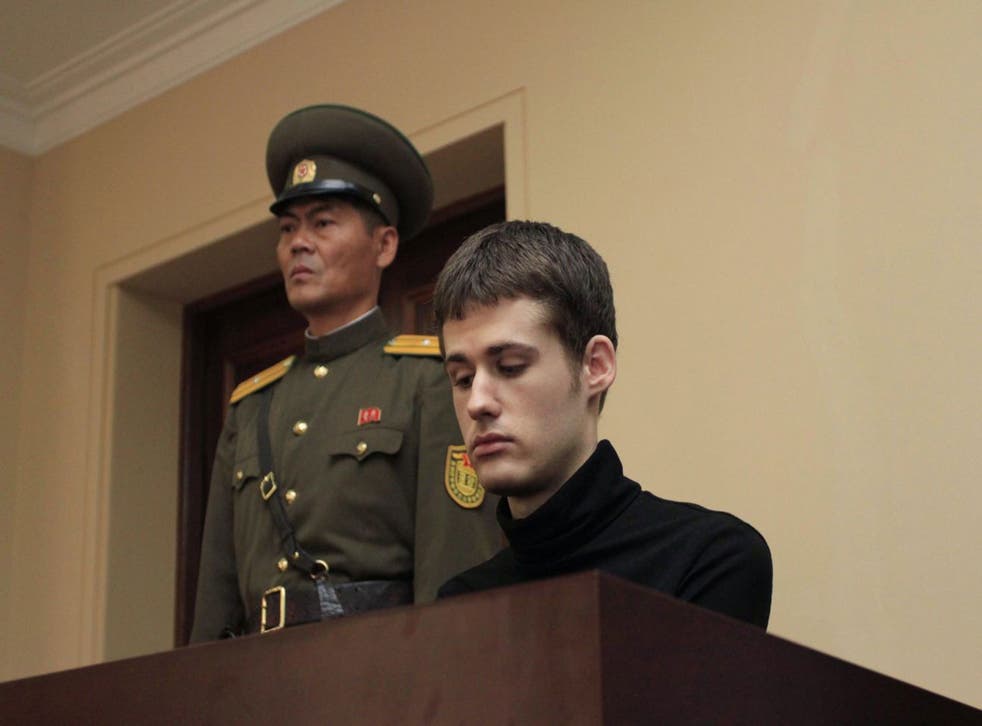 North Korea has sentenced a US man to six years of hard labour for allegedly committing hostile acts against the Hermit Kingdom.
Matthew Miller, 24, was handed the sentence by the Supreme Court on Sunday, after he was found guilty of entering the country illegally to commit espionage.
The young man, of Bakersfield, California, is now the third American currently being held in the secretive state.
During the trial, which lasted about 90 minutes, the court said Miller tore up his tourist visa when he arrived at Pyongyang airport on 10 April and admitted to having the "wild ambition" of experiencing prison life so that he could secretly investigate North Korea's human rights situation.
Miller waived the right to a lawyer and the court, comprising a chief judge flanked by two "people's assessors," ruled it would not hear any appeals to its decision.
North Korea: Inside the Hermit Kingdom

Show all 110
Earlier, it had been believed that Miller had sought asylum when he entered North Korea. During the trial, however, the prosecution argued that was a ruse and that Miller also falsely claimed to have secret information about the US military in South Korea on his iPad and iPod.
Miller was charged under Article 64 of the North Korean criminal code, which is for espionage and can carry a sentence of five to 10 years, though harsher punishments can be given for more serious cases.
A trial is expected soon for one of the other Americans being held, Jeffrey Fowle, who entered the North as a tourist but was arrested in May for leaving a Bible at a sailor's club in the city of Chongjin. The third American, Korean-American missionary Kenneth Bae, is serving out a 15-year sentence for alleged "hostile acts."
America has repeatedly offered to send its envoy for North Korean human rights issues, Robert King, to Pyongyang to seek the freedom of the detainees, but without success.
The US has no diplomatic relations with North Korea and strongly warns American citizens against traveling to the country.
Additional reporting by Associated Press
Register for free to continue reading
Registration is a free and easy way to support our truly independent journalism
By registering, you will also enjoy limited access to Premium articles, exclusive newsletters, commenting, and virtual events with our leading journalists
Already have an account? sign in
Register for free to continue reading
Registration is a free and easy way to support our truly independent journalism
By registering, you will also enjoy limited access to Premium articles, exclusive newsletters, commenting, and virtual events with our leading journalists
Already have an account? sign in
Join our new commenting forum
Join thought-provoking conversations, follow other Independent readers and see their replies