South Korea and Japan 'considering obtaining nuclear weapons' in face of threat from Kim Jong-un
'If they continue to have nuclear weapons, nuclear weapons must spread in the rest of Asia', Henry Kissinger warns
Samuel Osborne
Sunday 29 October 2017 16:38 Comments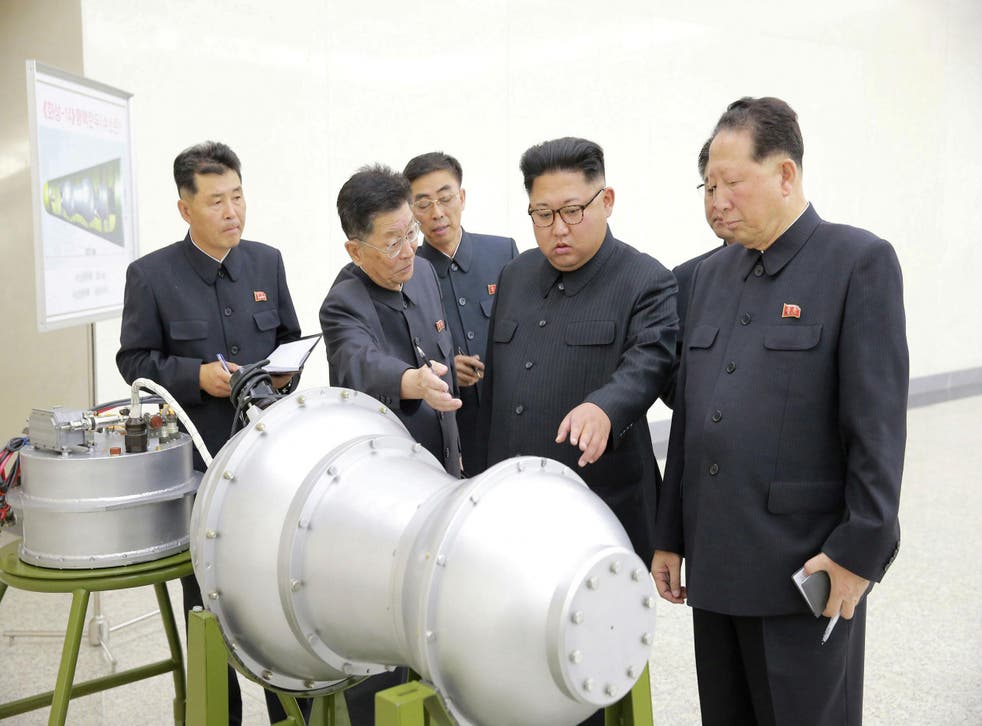 South Korea and Japan are considering whether they should build their own nuclear arsenals to counter the threat from North Korea, Henry Kissinger has said.
The former US national security adviser said he had little doubt nuclear weapons would spread across Asia as a result of the North's missile and nuclear programmes.
US Defence Secretary James Mattis has warned the threat of a nuclear missile attack by North Korea is accelerating, and said Donald Trump's administration would never accept a nuclear North Korea.
But Mr Kissinger, a Cold War nuclear strategist, told the New York Times: "If they [North Korea] continue to have nuclear weapons, nuclear weapons must spread in the rest of Asia."
Ri Yong Pil tells CNN the possibility of a nuclear threat from North Korea should be taken 'literally'
He added: "It cannot be that North Korea is the only Korean country in the world that has nuclear weapons, without the South Koreans trying to match it. Nor can it be that Japan will sit there.
"So therefore we're talking about nuclear proliferation."
The South and Japan fear Donald Trump's administration might hesitate to defend its allies if doing so might provoke a nuclear attack on the United States, the paper reported.
In South Korea, around 60 per cent of the population is in favour of building nuclear weapons.
Japan's Prime Minister, Shinzo Abe, who won a two-thirds majority in parliament, hopes to overturn Japan's post-war constitution in order to build up military forces against the potential threat from the North.
While public support for nuclear arms in Japan is low, that could change if both North and South Korea had arsenals.
Kim Jong-un inspects weapon North Korea says is powerful hydrogen bomb

Show all 6
General Mattis sought to reassure US allies in the region by saying North Korea is outmatched by the firepower and cohesiveness of the decades-old US-South Korean alliance.
"North Korea has accelerated the threat that it poses to its neighbours and the world through its illegal and unnecessary missile and nuclear weapons programs," he said, adding that US-South Korean military and diplomatic collaboration thus has taken on "a new urgency."
He said diplomacy remains the preferred way to deal with the North, but added: "Make no mistake — any attack on the United States or our allies will be defeated, and any use of nuclear weapons by the North will be met with a massive military response that is effective and overwhelming."
Register for free to continue reading
Registration is a free and easy way to support our truly independent journalism
By registering, you will also enjoy limited access to Premium articles, exclusive newsletters, commenting, and virtual events with our leading journalists
Already have an account? sign in
Join our new commenting forum
Join thought-provoking conversations, follow other Independent readers and see their replies