South Korea's leader offers to meet Kim Jong-un to resolve nuclear standoff
Moon Jae-In offers more talks after successful negotiations on Winter Olympics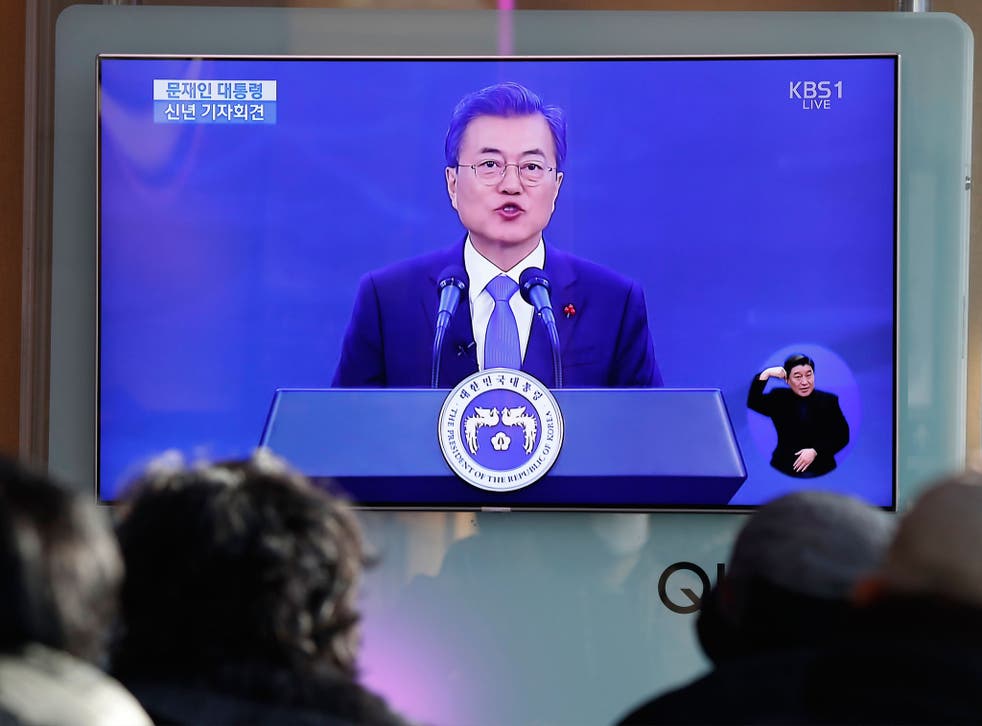 South Korea's leader has vowed to push for more talks with the North to resolve the nuclear standoff, following successful talks that led to cooperation over the Winter Olympics.
Moon Jae-In, delivering his New Year press conference, also said he was willing to meet the North's Kim Jong-un as part of the negotiations.
But he added that denuclearising the Korean peninsula was an aim that could not be abandoned, paving the way for an immediate clash on the issue if the two sides do meet to discuss the heightened tensions.
Yesterday, the North agreed to send athletes across the border to Pyeongchang for the Winter Olympics, which start next month.
The talks that led to that decision fed hopes that a deal could be reached to lower tensions which had left many fearing an imminent conflict – potentially with nuclear weapons - involving the US.
"The denuclearisation of the Korean peninsula the two Koreas agreed upon jointly (in the past) is our basic stance that will never be given up," Mr Moon said on Wednesday morning.
North Korea and South Korea open line of communication
The South Korean leader also said he did not want the immediate reunification of North and South Korea, which are still technically at war after they the 1950-53 Korean War ended in a truce, not a peace treaty.
North and South Korea agreed at their first formal talks in more than two years on Tuesday to resolve all inter-Korean matters through dialogue and to revive military talks to avert accidental conflict.
Tensions have risen on the Korean peninsula over the North's missile and nuclear weapons programmes.
Join our new commenting forum
Join thought-provoking conversations, follow other Independent readers and see their replies