US and South Korea 'join forces for drills' aimed at taking out North Korea's Kim Jong-un
US nuclear-powered aircraft carrier used during six days of military exercises
Gabriel Samuels
Wednesday 12 October 2016 14:50 Comments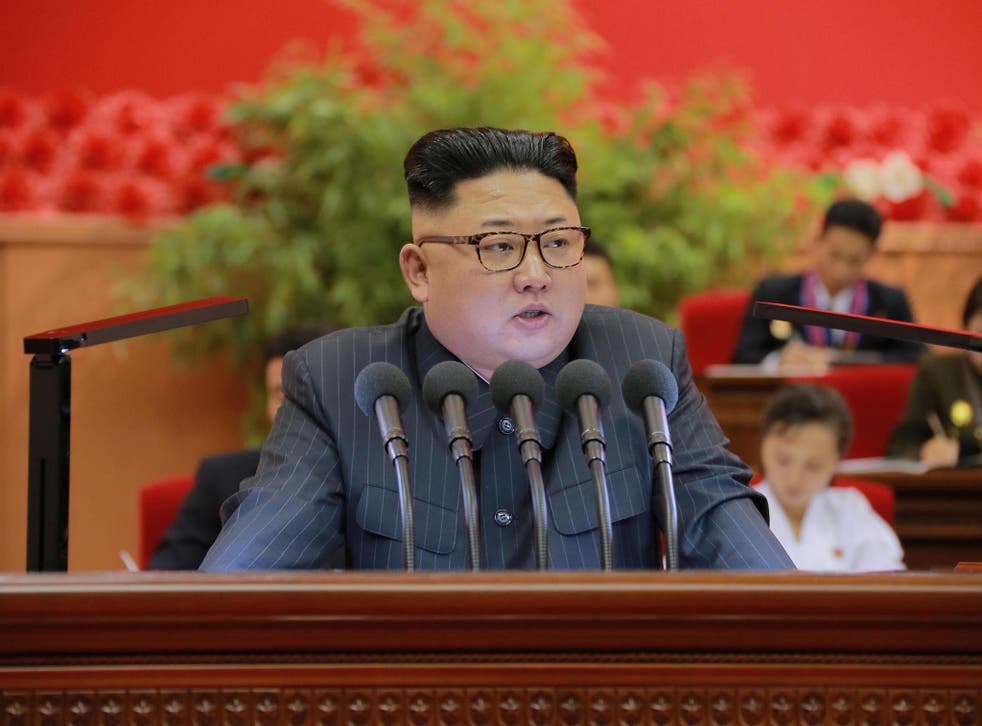 US military forces have reportedly taken part in a series of drills to practice taking out North Korean leader Kim Jong-Un in the event of an attack on the South by Pyongyang.
The nuclear-powered aircraft carrier USS Ronald Reagan, which is owned by the US and carries three separate air-to-surface missile systems, joined South Korean forces for six days of exercises in the Sea of Japan.
A defence ministry official confirmed one section of the drills - named 'Invincible Spirit' - involved plans to remove the North Korean leadership in case aggression between the two countries escalates, according to local news agency Yonhap.
"The Invincible Spirit exercise is aimed at showing the allied forces' strong commitment to counter relentless provocations by the North and improve their maritime interoperability," the South Korean navy said in a statement.
US navy operatives conducted anti-submarine, anti-aircraft and precision-guided striking operations off the coast of the Korean Peninsula, according to Japan Times.
South Korea meanwhile mobilised 40 missile warships with special forces to practice intercepting North Korean attacks and target nuclear weapons sites.
The two countries last conducted joint naval drills in July 2010, after 46 sailors died in the sinking of a South Korean ship by the North.
Last month, South Korea's defence minister Han Min-Koo announced the country was assembling a military plan labelled 'Korea Massive Punishment and Retaliation' (KMPR) to take out Kim Jong-Un if a nuclear strike was imminent.
Inside the daily life in North Korea

Show all 19
"If it becomes clear the enemy intends to use nuclear-tipped missiles, in order to suppress its aims, the concept of the KMPR squad is to retaliate against key areas that include the North Korean leadership,", Mr Han told the National Assembly in Seoul.
North Korea's ability to use nuclear weapons is increasing "with each passing month", former US State Department negotiator Robert Gallucci recently warned.
In September, Pyongyang claimed it had advanced its ability to make a nuclear weapon by miniaturising and mounting a warhead on a missile, in the wake of a powerful nuclear test which was criticised by leaders around the world.
Register for free to continue reading
Registration is a free and easy way to support our truly independent journalism
By registering, you will also enjoy limited access to Premium articles, exclusive newsletters, commenting, and virtual events with our leading journalists
Already have an account? sign in
Register for free to continue reading
Registration is a free and easy way to support our truly independent journalism
By registering, you will also enjoy limited access to Premium articles, exclusive newsletters, commenting, and virtual events with our leading journalists
Already have an account? sign in
Join our new commenting forum
Join thought-provoking conversations, follow other Independent readers and see their replies