North Korean defector Shin Dong-hyuk admits 'inaccuracies' in bestselling tale of torture 'Escape from Camp 14'
Mr Shin was the only person known to have escaped from one of North Korea's total control zones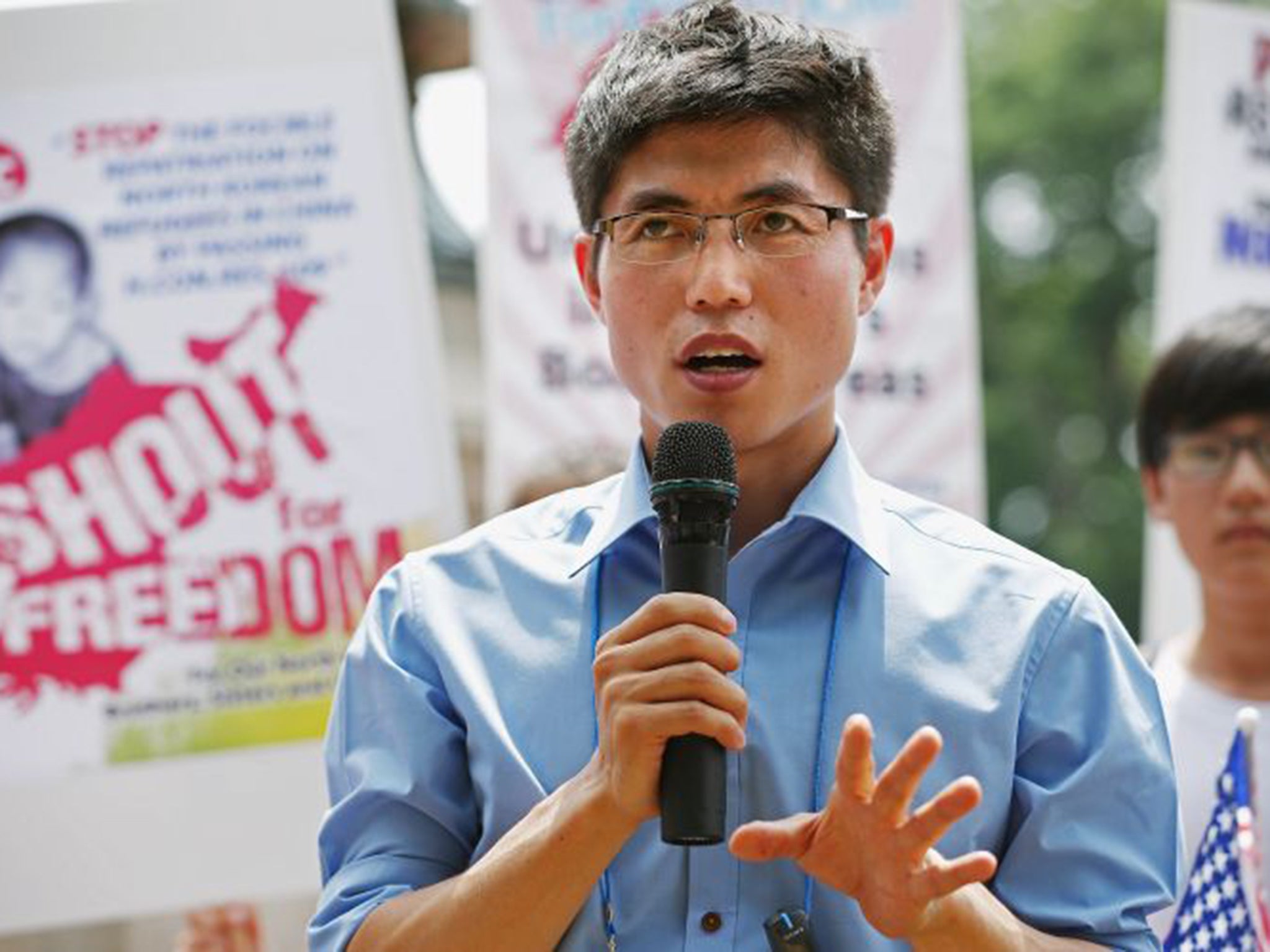 Shin Dong-hyuk, the North Korean prison camp survivor whose tale of a dramatic defection became a bestseller, has admitted that parts of his well-known tale were inaccurate and has now apologised.
Mr Shin was the only person known to have escaped from one of North Korea's total control zones which became the subject of the best-selling book Escape from Camp 14, written by the former Washington Post journalist Blaine Harden.
But today he wrote on Facebook that he had tried to hide parts of his past. "To those who have supported me, trusted me and believed in me all this time, I am so very grateful and at the same time so very sorry to each and every single one of you," said Mr Shin.
The confession comes as he prepares for new efforts by Kim Jong-un's regime to discredit his testimony. Mr Shin has said he "may or may not be able to continue in my work and efforts in trying to eliminate the political prison camps and bring justice to the oppressed".
"We all have something in the past that we never want brought to light," he wrote. "I too, forever wanted to conceal and hide part of my past. We tell ourselves that it's okay to not reveal every little detail, and that it might not matter if certain parts aren't clarified.
North Korea: In pictures
Show all 14
"Nevertheless this particular past of mine that I so badly wanted to cover up can no longer be hidden, nor do I want it to be," he wrote.
Saying that his credibility might have been too damaged to continue his work, he urged his supporters to continue their fight against the North Korean regime. "But instead of me, you all can still fight," he wrote. "The world still needs to know of the horrendous and unspeakable horrors that are taking place."
Mr Shin was forced to admit the problems with his story after other defectors in South Korea began questioning his version of events and threatened to expose him. In Escape from Camp 14 and in his testimony to the UN commission, Mr Shin said he was born and spent his life in Camp 14, a sprawling high-security political prison in the mountains north of Pyongyang, until his escape in 2005.
But he admitted to Mr Harden on Friday that when he was about six, he, his mother and his brother were transferred to another prison camp, Camp 18, across the Taedong River from Camp 14. In Camp 18, he learned that his mother and brother were plotting to escape, and betrayed them to the prison guards, directly leading to their executions at that prison, not in Camp 14 as he had previously stated.
Mr Shin also now says that he escaped from the camps on two occasions, in 1999 and 2001. Much of the worst torture he describes in the book as happening when he was 13, when guards suspected him of plotting to escape, actually happened when he was 20 and had been repatriated after escaping to China.
North Korea has already tried to undermine Mr Shin's testimony and is certain to seize on these admissions to seek to discredit him. Human rights activists said this could significantly set back the campaign to indict Kim for crimes against humanity.
But on Mr Shin's Facebook page, his followers remained overwhelmingly supportive. One wrote: "The essential facts remain and you are doing invaluable work bringing attention to the plight of so many who remain in North Korea."
© The Washington Post
Join our commenting forum
Join thought-provoking conversations, follow other Independent readers and see their replies