Former North Korean prisoner clears up 'biggest misconception' about country
'North Koreans may seem loyal to the government, but because they fear the government'
Jess Staufenberg
Saturday 02 April 2016 15:07 Comments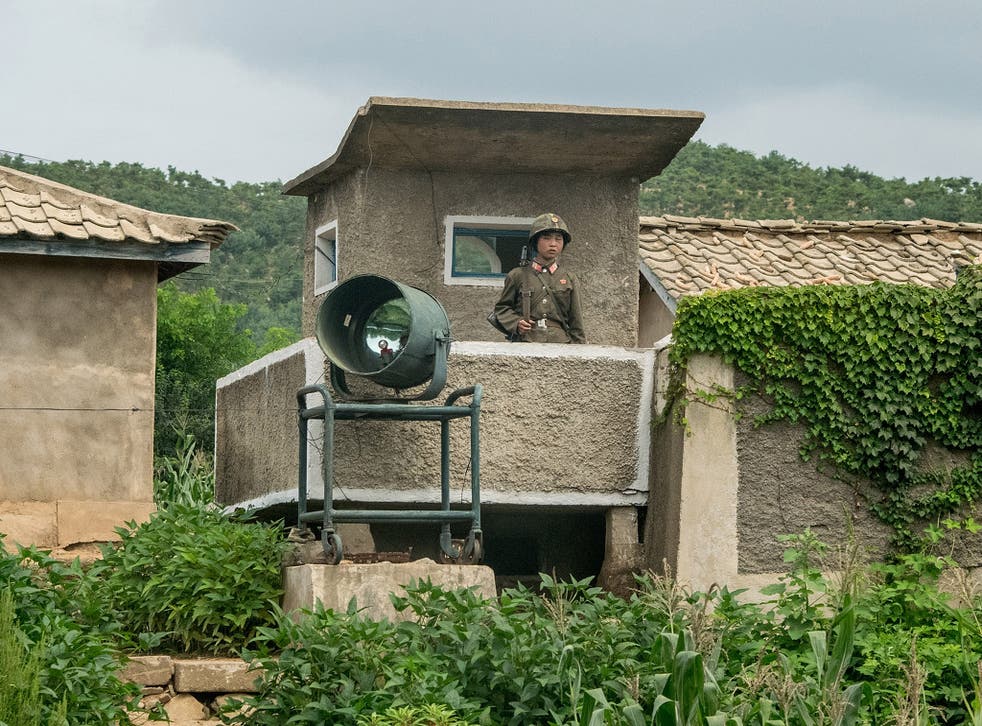 A former North Korean political prisoner has revealed what he sees as the "biggest misconception" about people in his country.
Kang Chol-hwan, who was a prisoner at Yodok concentration camp, said the "outside world" often equates the Communist Party regime with the private mindsets of its citizens.
Yet many people are simply too afraid to speak out, while others hide former identities to avoid persecution, he said.
Mr Chol-hwan, now the director of the North Korea Strategy Centre in Seoul in South Korea, said in a question thread for Reddit that North Koreans were "the same as [people] anywhere else."
"I think it is lamentable that people think of the North Korean government and North Koreans as one entity," he said.
"North Koreans may seem loyal to the government, but because they fear the government, they cannot speak their minds."
The former inmate, who endured torture at the camp some 100 kilometres from Pyongyang, said one of South Korea's World Cup footballers had also been imprisoned with him.
But Park Sung-jin, who is reportedly now a national team coach, had to hide his past to keep his job.
"He must hide the fact that he was at the prisoner's camp," said Mr Chol-hwan.
The realities of life in the Yodok camp were also revealed by the human rights campaigner, who described conditions as "another form of Auschwitz."
Prisoners were brainwashed by being given lessons on former leader Kim il-Sung and in particular his ideology of "Juche", which is usually translated as "self-reliance" and which critics say supports the Party's self-imposed isolationism.
Life in North Korea captured with a mobile phone

Show all 30
Citing beatings, torture and public executions, Mr Chol-hwan said: "These work camps are like products of Nazism."
He said that for such a regime to crumble, the border to South Korea needed to be opened and North Koreans needed to read about the world outside their country.
"First, the government wants to prevent defection [...] so, they are focused on keeping the border shut," he said.
"Second, the government wants to prevent North Koreans from having access to outside information.
"The more North Korean citizens know, the more danger it is for the government."
The Workers' Party of Korea, which is now led by Kim Jong-un, founded and has ruled the Democratic People's Republic of Korea since 1949. It is centred on the primacy of the "Great Leader."
Some 200,000 prisoners are detained in the country's network of camps, many in "Total Control Zones" from which they will never be released, according to Amnesty International.
In March 2016, an American student and tourist in North Korea was found guilty of "subversion" by the regime and sentenced to 15 years in prison in a "politically motivated" trial strongly condemned by the US.
Register for free to continue reading
Registration is a free and easy way to support our truly independent journalism
By registering, you will also enjoy limited access to Premium articles, exclusive newsletters, commenting, and virtual events with our leading journalists
Already have an account? sign in
Join our new commenting forum
Join thought-provoking conversations, follow other Independent readers and see their replies