Pakistan braces for UN report on Benazir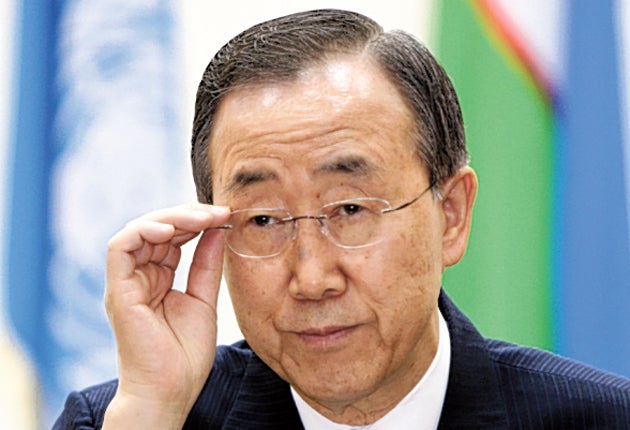 More than two years after Benazir Bhutto was killed while seeking to make a political comeback, the UN is today due to reveal the findings of a nine-month investigation into the assassination of the former Pakistani prime minister.
A three-member commission that investigated her death in a gun and bomb attack in Rawalpindi in December 2007 will hand its report to the UN secretary general, Ban Ki-moon, who will in turn share its conclusions with the Pakistani authorities.
The 54-year-old former premier was attacked while standing up through the sunroof of her bomb-proof car as she left a rally near Islamabad.
At the time, many blamed the then government headed by General Pervez Musharraf for hatching a plot to kill her, while government officials claimed she had been murdered by a Taliban leader, Baitullah Mehsud, who was killed in a US drone strike last year.
A number of witnesses claimed to have seen bullet wounds on Ms Bhutto's body. However, a team of detectives from Scotland Yard, invited by General Musharraf, concluded that while a gunman was seen to step forward and fire three times at Ms Bhutto before a large explosion was detonated, it was most likely she had been killed as a result of striking her head on the car.
"In my opinion... Benazir Bhutto died as a result of a severe head injury sustained as a consequence of the bomb blast and due to head impact somewhere in the escape hatch of the vehicle," Nathaniel Cary, a British government pathologist, said in the report.
The publication of the report has been delayed by two weeks at the request of her widower, Asif Ali Zardari, now Pakistan's President, who reportedly wanted the team to interview three foreign heads of state who had apparently issued safety warnings to Ms Bhutto ahead of her return to Pakistan in October 2007.
In Pakistan there is considerable anticipation of the publication of the report by the investigators, headed by Chile's UN ambassador, Heraldo Munoz. Mr Zardari has previously vowed to "unmask" his wife's killers.
A spokeswoman for Mr Zardari said last night: "Benazir Bhutto represented the Pakistani people struggle against dictatorship and extremism. If the UN report helps identify her assasins and their protectors then it will help unify our nation once again against the forces of darkness."
Join our commenting forum
Join thought-provoking conversations, follow other Independent readers and see their replies