Pakistan heatwave: 'Abstain from fasting', clerics say as heat stroke sees death toll rise over 700 during Ramadan
Pakistan's prime minister has called for emergency measures to be implemented and the army deployed to help those affected by heat stroke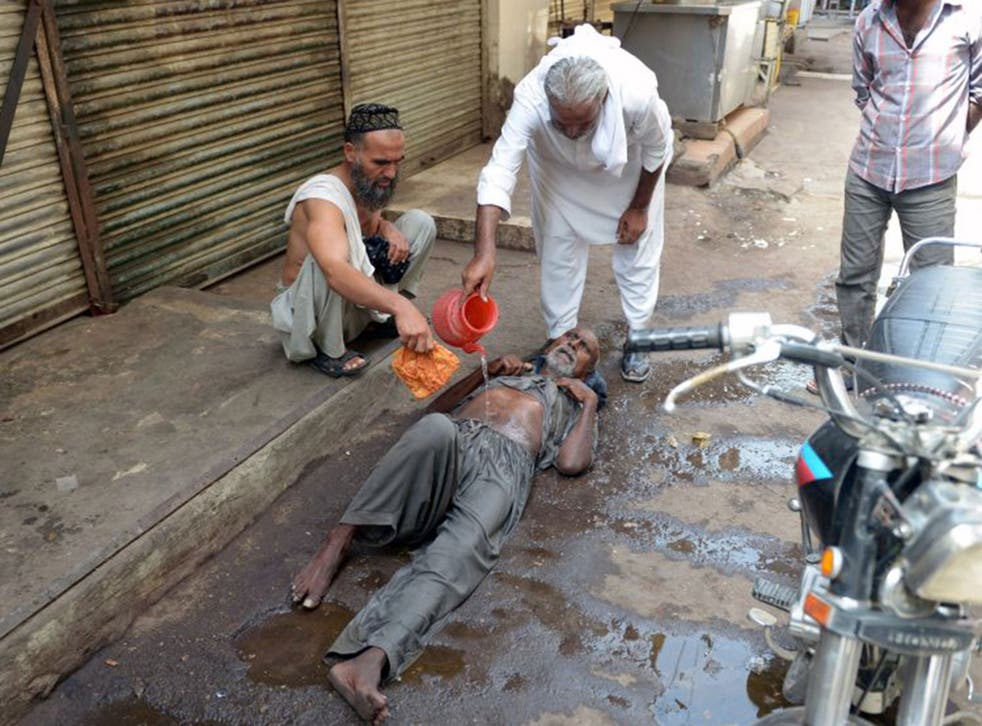 Over 700 people have died from a three-day heatwave in southern Pakistan, according to government officials.
Mortuaries have reached capacity and 311 people died on Tuesday in Karachi alone. Officials told local newspaper, Dawn News, that in total, 744 people had died in Karachi and another 38 in other parts of the country.
Temperatures reached 45C on Tuesday and Nawaz Sharif, Pakistan's prime minister, called for emergency measures and announced the army was being deployed to help establish heat stroke centres.
Deadly heatwave hits India

Show all 15
The National Disaster Management Authority (NDMA) has said that it received orders yesterday from Mr Sharif to take immediate action in order to tackle the crisis.
The deaths have come as the country's majority Muslim population observe Ramadan, where consuming food or drink is forbidden between sunrise and sunset, although some clerics have public declared physically weak people can abstain from fasting, according to Al Jazeera.
"We [religious scholars] have highlighted on various television channels that those who are at risk, especially in Karachi where there is a very serious situation, should abstain from fasting," Tahir Ashrafi, a prominent cleric, told ABC News.
"Islam had drawn conditions for fasting, it is even mentioned in the holy Koran that patients and travellers who are not able to bear fasting can delay it," he added.
Join our new commenting forum
Join thought-provoking conversations, follow other Independent readers and see their replies