Pakistan: Rape and murder of 10-year-old girl sparks huge protests and suspension of police chief
Child's family claims officers refused to investigate after she disappeared from home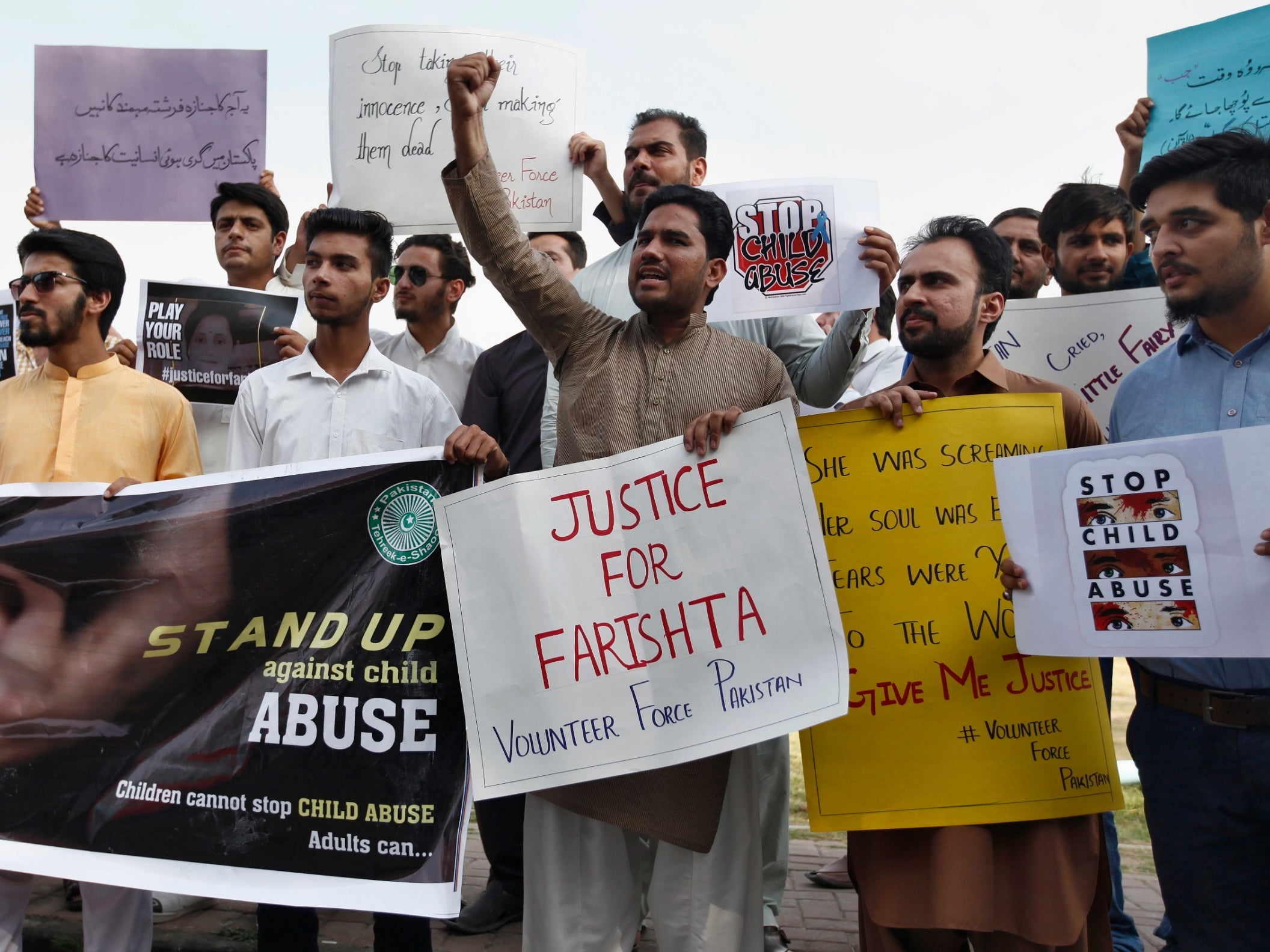 Accusations that officers refused to investigate the alleged rape and murder of a 10-year-old girl have led to a police chief being suspended in Pakistan.
The child vanished after leaving her home in the neighbourhood of Shahzad Town, in the capital Islamabad last week.
Her body was discovered in a nearby forest on Monday, five days after she disappeared.
The killing sparked huge protests in the city with many, including the girl's family, claiming the police did not act quickly enough.
Originally from the Pashtun minority Mohmand region bordering Afghanistan, her family refused to bury her body until a post-mortem examination was carried out, the Pakistan Today newspaper reported.
Rape and murder of 10-year-old girl sparks protests in Pakistan
Show all 5
Officer Mohammad Imran said police chief Mohammad Abbas was suspended for failing to act promptly in the case and an investigation has been launched.
Two suspects have also been arrested in connection with the investigation into the girl's death.
Crimes against children are common in Pakistan and often go unpunished.
In October, authorities executed a man convicted of killing eight children, including six-year-old Zainab Ansari, whose murder attracted media coverage worldwide.
Associated Press contributed to this report