Pakistani mother arrested after daughter is burned alive for 'marrying without family consent'
Zeenat Rafiq's body showed signs of torture and she had been tied to a bed and set alight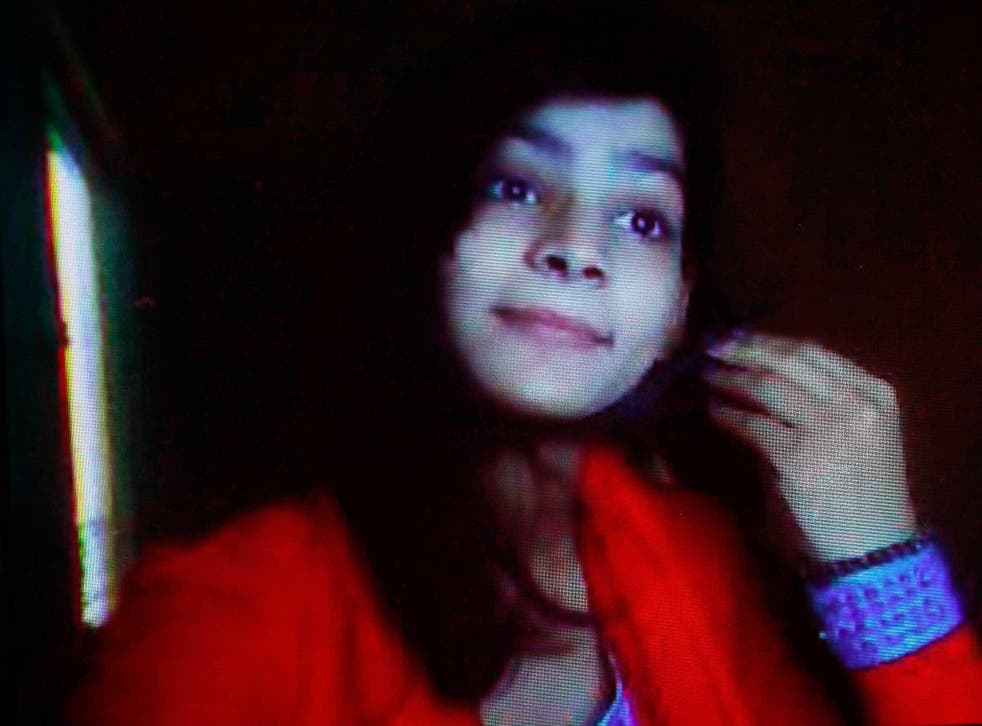 A Pakistani mother has been arrested on suspicion of burning her daughter alive for marrying a man without the consent of her family.
The body of Zeenat Rafiq showed signs of torture and she had been tied to a bed, doused with fuel and set alight, police in the city of Lahore said.
Her mother Parveen is believed to have invited her back from her in-laws a little more than a week after the couple had acquired their marriage licence before attacking her.
Family members are reported to have prevented neighbours from entering the property as Zeenat, 18, screamed for help before her mother ran out into the street shouting that she had been punished for bringing shame on her family.
​Ms Rafiq and her husband, Hassan Khan, married a week ago through the courts after eloping. They went to live with his family.
"When she told her parents about us, they beat her so severely she was bleeding from her mouth and nose," Mr Khan told the BBC.
Anti-women laws that still exist in 2016
"Her family lured her back, promising reconciliation and a proper wedding reception. She was afraid, she said 'they are not going to spare me'. She didn't want to go but my family convinced her. How were we to know they would kill her like this?"
It is the third so-called "honour killing" case in a month in Pakistan, where attacks on women who go against conservative rules on love and marriage are common.
Last week a woman was burned to death for refusing a marriage proposal from a man twice her age.
The countries with anti-women laws

Show all 5
Maria Sadaqat, 19, was beaten, covered in petrol and set on fire by a group of men at her home.
She was taken to hospital in Islamabad with 85 per cent burns following the attack in nearby Murree, but later died of her injuries.
Last month a teenage girl was kidnapped, drugged, put in a van and set alight in an alleged attack by a tribal council in a Pakistani village after helping a friend elope.
At least 13 elders in the village near the north-western city Abbottabad were arrested over the death – along with the girl's mother, who is said to have agreed to the sentence.
Join our new commenting forum
Join thought-provoking conversations, follow other Independent readers and see their replies