Picture that put Ai Weiwei's assistants in porn inquiry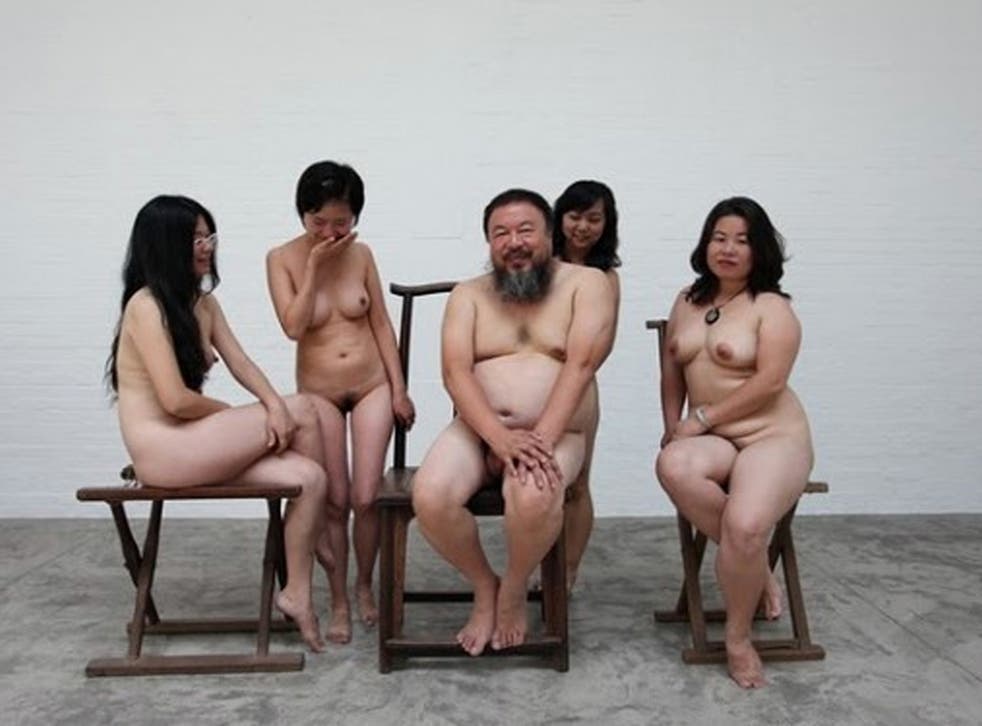 A cameraman and assistant to the dissident Chinese artist Ai Weiwei is being investigated for distributing pornography, in what has been seen as the latest attempt by the Beijing government to silence one of its most outspoken critics.
Police summoned Zhao Zhao on Thursday for questioning about an image entitled One Tiger, Eight Breasts, which shows the artist naked and surrounded by four nude women. There is no contact between the subjects, who are photographed sitting and standing in an otherwise empty room. One girl covers her mouth as if giggling shyly.
"This is not pornography. If they see nudity as pornography, then China is still in the Qing dynasty," Mr Ai wrote on Twitter, referring to the final imperial household which collapsed in 1911. The timing of the move is significant, coming days after Mr Ai said he felt as if he had been forced to pay a "ransom" to the government over a tax bill. He was made to pay a £820,000 guarantee into a state bank account in order to contest a £1.5m bill levied against his design company, Beijing Fake Cultural Development. Mr Ai disputes the tax-evasion allegations.
The money was largely raised from supporters across China, with some throwing cash into the courtyard of his Beijing home.
Mr Ai spent 81 days in detention earlier this year as the government cracked down on dissent. At the time there were rumours that he would be charged with pornography offences. Two of his most striking works involve nudity – one shows him jumping naked into the air; in another, his wife Lu Qing lifts her skirt in front of a portrait of Chairman Mao.
Join our new commenting forum
Join thought-provoking conversations, follow other Independent readers and see their replies