A $5bn arms deal between Russia and India could incur the wrath of the US
Analysis: India is walking a fine line, says Adam Withnall, courting ever-closer relationships with both Washington and Moscow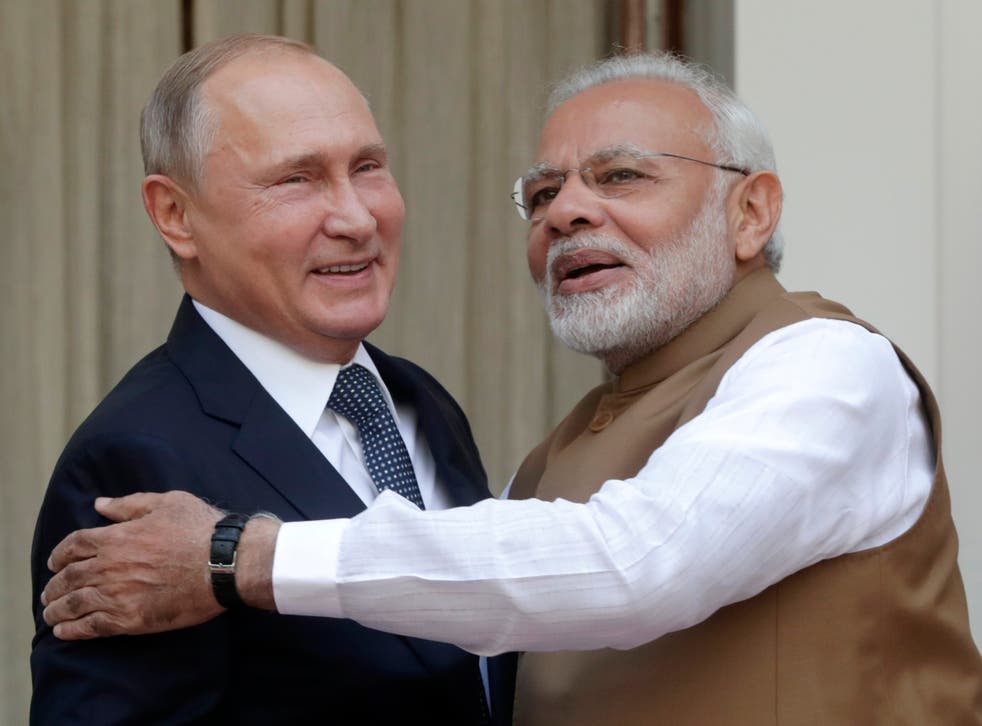 I
ndia has agreed a deal to buy more than $5bn of S-400 ground-to-air missile defence systems from Russia, despite repeated warnings that doing so would force the US to hit it with sanctions.
The scale of the much-anticipated deal means it will almost inevitably come under the remit of a 2017 American law designed to hurt Moscow by limiting its ability to sell weapons around the world.
But if western leaders thought they had Russia's president on the back foot with their united sting operation on alleged Russian cyberagents, Vladimir Putin showed no sign of it during a day of talks with India's Narendra Modi in Delhi.
Join our new commenting forum
Join thought-provoking conversations, follow other Independent readers and see their replies