Save the Children denies link to CIA raid on Bin Laden
Charity hits back after international staff have Pakistan visas denied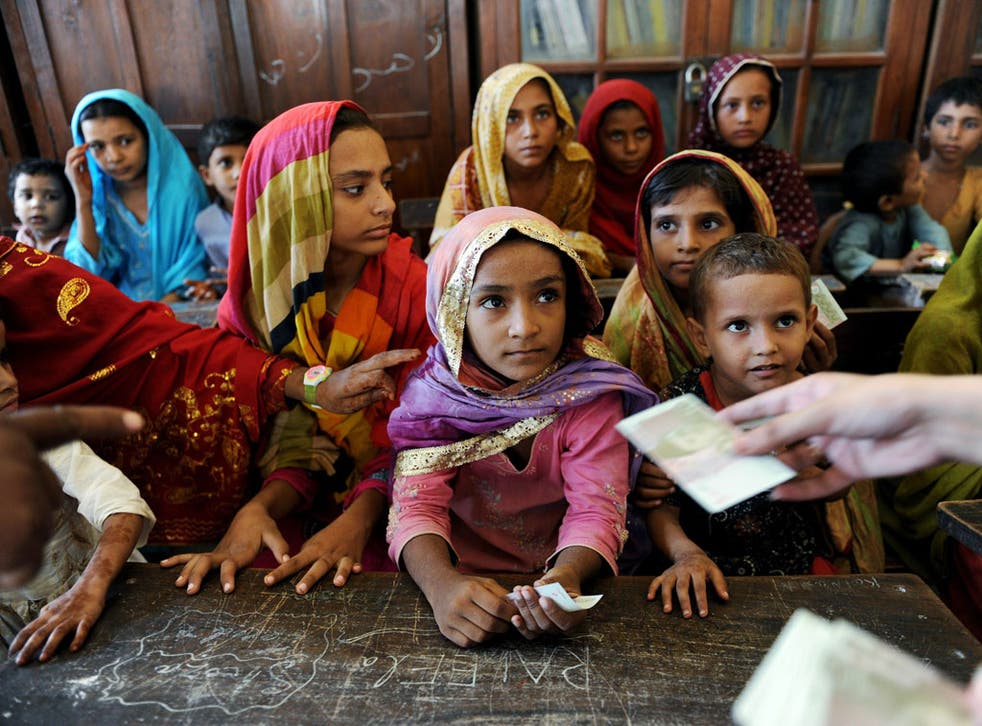 Save the Children last night denied that it had any links to the doctor who helped the CIA eliminate Osama bin Laden in the Pakistani city of Abbottabad last year, but admitted that rumours of an association may have contributed to its international staff being denied visas.
Many international aid groups in Pakistan are working in an atmosphere of deep suspicion, with their work and movement severely restricted following the emergence of the news last year about the doctor, Shakil Afridi, who was used by the CIA in the hunt for Osama bin Laden.
Dr Afridi was arrested by Pakistani authorities after it emerged he had run a fake vaccination programme on behalf of the CIA as part of efforts to track bin Laden. He helped in confirming the identity of the fugitive al-Qa'ida leader, before US Navy Seals launched a raid on his compound last May. All humanitarian workers are being viewed as potential spies by Pakistani officialdom, while violent extremists have targeted foreign and local staff of non-governmental organisations (NGOs), with a spate of killings and kidnappings that appear linked to the revelations on Dr Shakil Afridi.
Save the Children confirmed yesterday that its international staff had been given two months to leave the country, but said that the authorities in Islamabad had offered no reason for the sudden expulsion.
In an interview with The Independent, Justin Forsyth, the charity's chief executive, said: "This affects six international workers out of 2,000 staff. It is quite a difficult situation. There is some suspicion of international organisations at the moment. It is not that our programme has been shut down but that some of our international workers are having difficulties renewing visas.
"There have been allegations in the Pakistani media that Dr Afridi was somehow linked to Save the Children. It is absolutely untrue. He has never worked for us, we have never paid him, we have never run a vaccination programme in Abbottabad.
"We never rule out being infiltrated but we have absolutely no evidence that this has happened. We are concerned because millions of children in Pakistan rely on Save the Children. We are concerned they don't miss out."
It is thought that Save the Children could now have just one foreign staffer left in Pakistan.
"The use by the CIA of a vaccination campaign to get information is abhorrent to us," said Aine Fay, chair of the Pakistan Humanitarian Forum, which represents a coalition of NGOs working in the country, including Save the Children. "It has hindered NGOs here trying to help some very vulnerable people."
Bureaucracy is being used to throttle aid work. It is now much harder to get visas to come to Pakistan, as well as permission from the government to set up new schemes or visit existing projects. In places like Multan, a town in the centre of the country where two foreign aid workers were abducted last year, a police escort is now mandatory. NGOs have increasingly to dispense with foreign expertise and rely on their local staff for most of the work.
Join our new commenting forum
Join thought-provoking conversations, follow other Independent readers and see their replies