Sentenced to 100 lashes in the Maldives: 15-year-old girl 'raped by stepfather who then murdered baby'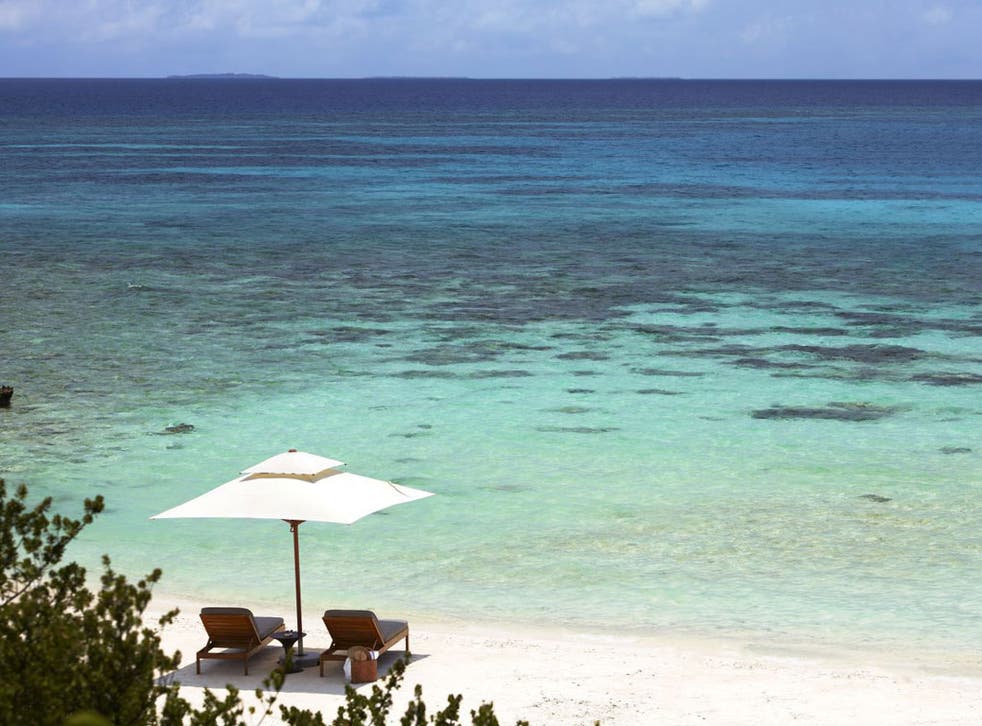 A teenage girl in the Maldives who was repeatedly raped by her stepfather has been ordered to receive 100 lashes after she confessed to having had pre-marital sex with another man. She is said to be deeply traumatised.
In an incident that has triggered widespread condemnation, the 15-year-old from the remote Feydhoo island was this week also ordered to spend eight months under house arrest. The flogging – handed down under a system of Shariah Law – will be carried out once the teenager reaches the age of 18 though she can ask it to be brought forward if she wishes.
The Maldives receives around 700,000 international visitors every year, lured its pristine beaches and shimmering oceans. But the archipelago Muslim nation has in recent years become increasingly conservative and more fundamental forms of Islam have gathered influence.
Under the country's laws, pre-marital sex is a a crime and those found guilty are often flogged. In September 2012, a court ordered the public flogging of a 16-year-old woman who had confessed to premarital sex, while in the summer of 2009 a pregnant 18-year-old woman received 100 lashes in public after she admitted to having sex with two different men.
According to the Minivan news, the teenager involved in the latest case was sentenced following a police investigation that found she had been repeatedly raped by her stepfather. In the summer of 2012, the teenager gave birth to the step-father's baby, which he allegedly killed and buried beneath an outdoor shower area in their home.
During questioning by the police, the teenager reportedly confessed to having had consensual sex with another male. It is unclear whether this individual has been identified, traced or charged. Meanwhile, the teenager's stepfather faces up to 25 years in jail if he is convicted of rape and murder.
A spokesman for President Mohamed Waheed, Masood Imad, told AFP that the teenager should be treated as a victim rather than a perpetrator of a crime. However, he added: "She is not going to be lashed to cause her pain... rather, it is for her to feel the shame for having engaged in activity forbidden by the religion."
Amnesty International was among the organisations to condemn the sentence handed down to the teenager. Abbas Faiz, Amnesty's researcher on the Maldives, said: "This is an absolute outrage, regardless of the reason for her charges. Victims of rape or other forms of sexual abuse should be given counselling and support – not charged with a crime."
He added: "We urge the Maldivian authorities to immediately drop all charges against the girl, ensure her safety and provide her with all necessary support."
The conviction and sentencing of the teenager has taken place against a backdrop of ongoing tension in the Maldives. Earlier this month, former president Mohamed Nasheed sought shelter in the Indian High Commission after he feared he was to be arrested.
The former leader was ousted a year ago in what he said was a coup. Elections are due to be in September. India and other nations have said that for the election to be considered free and fair, Mr Nasheed must be permitted to contest them.
Farah Faizal, a supporter of Mr Nasheed and the Maldives former High Commissioner in London, said it was a "farce" that the government had claimed it asked the courts to be lenient. The government had earlier also said it was considering a change to the law.
"The government can easily change the law with a clear majority in parliament so other girls in similar situation do not have to face this humiliation again," she said.
In November 2011, UN High Commissioner for Human Rights Navi Pillay urged the authorities in the Maldives to halt the use of flogging. She said at the time: "This practice constitutes one of the most inhumane and degrading forms of violence against women, and should have no place in the legal framework of a democratic country."
Register for free to continue reading
Registration is a free and easy way to support our truly independent journalism
By registering, you will also enjoy limited access to Premium articles, exclusive newsletters, commenting, and virtual events with our leading journalists
Already have an account? sign in
Register for free to continue reading
Registration is a free and easy way to support our truly independent journalism
By registering, you will also enjoy limited access to Premium articles, exclusive newsletters, commenting, and virtual events with our leading journalists
Already have an account? sign in
Join our new commenting forum
Join thought-provoking conversations, follow other Independent readers and see their replies