Sinkhole swallows four people at China bus stop in CCTV video
Footage shows sinkhole open up in Heilongjiang Province causing four people to fall into huge hole
Ryan Ramgobin
Wednesday 26 August 2015 09:59 Comments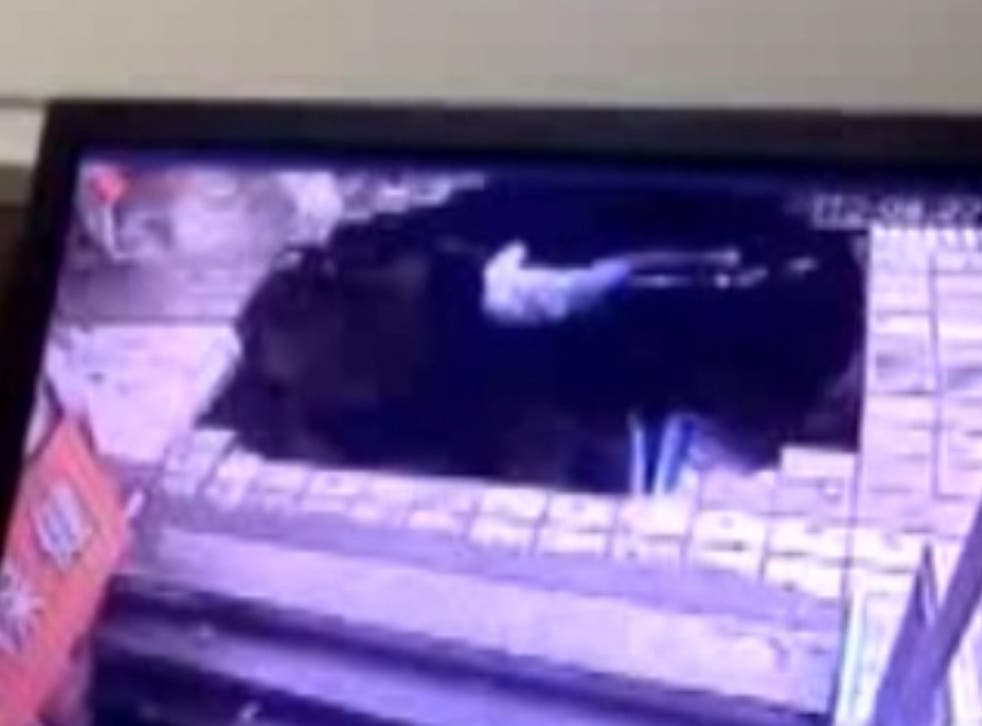 Dramatic surveillance video has emerged from China showing several people falling into a huge hole as the pavement beneath them suddenly opens up.
The incident took place at a bus stop in Heilongjiang Province on Saturday where four people dropped directly into the hole while another woman can be seen trapped on a steel structure just below the surface of the pavement.
The footage shows a group of bystanders attempting to rescue those trapped inside. After a few minutes, they had managed to claw out the unlucky few who fell down. It has been reported that the hole measured ten square metres and was two metres deep.
Four people were taken to hospital with minor injuries; and the cause of the accident is still under investigation.
Register for free to continue reading
Registration is a free and easy way to support our truly independent journalism
By registering, you will also enjoy limited access to Premium articles, exclusive newsletters, commenting, and virtual events with our leading journalists
Already have an account? sign in
Register for free to continue reading
Registration is a free and easy way to support our truly independent journalism
By registering, you will also enjoy limited access to Premium articles, exclusive newsletters, commenting, and virtual events with our leading journalists
Already have an account? sign in
Join our new commenting forum
Join thought-provoking conversations, follow other Independent readers and see their replies