Skin-whitening adverts ignite race row in India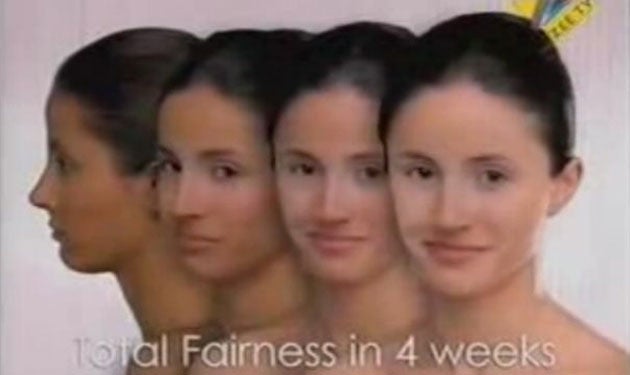 The actors are beautiful, the sets are stylish and the message could not be clearer – the woman with the paler skin gets the man.
In recent weeks, Indians have been treated to an eye-catching television advert "mini-series" featuring three of Bollywood's hottest talents in a moody love-triangle. All in the name of skin-whitening cream.
The whitening market in India is worth millions of pounds, with men as well as women routinely buying bleaching lotions in an effort to "improve" their complexion. But the mini-series advert featuring Saif Ali Khan, Priyanka Chopra and Neha Dhupia has reopened a debate about India's obsession with pale skin and triggered an angry reaction from some who think the advert is discriminatory and outdated.
"It is strange. There is such a premium placed on pale skin," said Urvashi Butalia, a historian and director of Kali for Women, India's first feminist publishing house. "I am not sure where it comes from. It may have something to do with India's history of being colonised by various people and that there is a hangover of the idea that Aryan people are superior and Dravidian people – those who were already here – are inferior."

The new advert, being shown in mini-episodes, features Khan, with Dhupia as his girlfriend. But a chance encounter with an old sweetheart, played by Chopra, triggers the prospect of a possible revival of their relationship. For all the stolen glances and glossy production, there is nothing subtle about the advert; Dhupia's skin looks snow white while Chopra appears dusky.
Join our commenting forum
Join thought-provoking conversations, follow other Independent readers and see their replies