South Korean authorities ban selfie sticks
Individuals found selling the devices could face jail or the equivalent of a £17,000 fine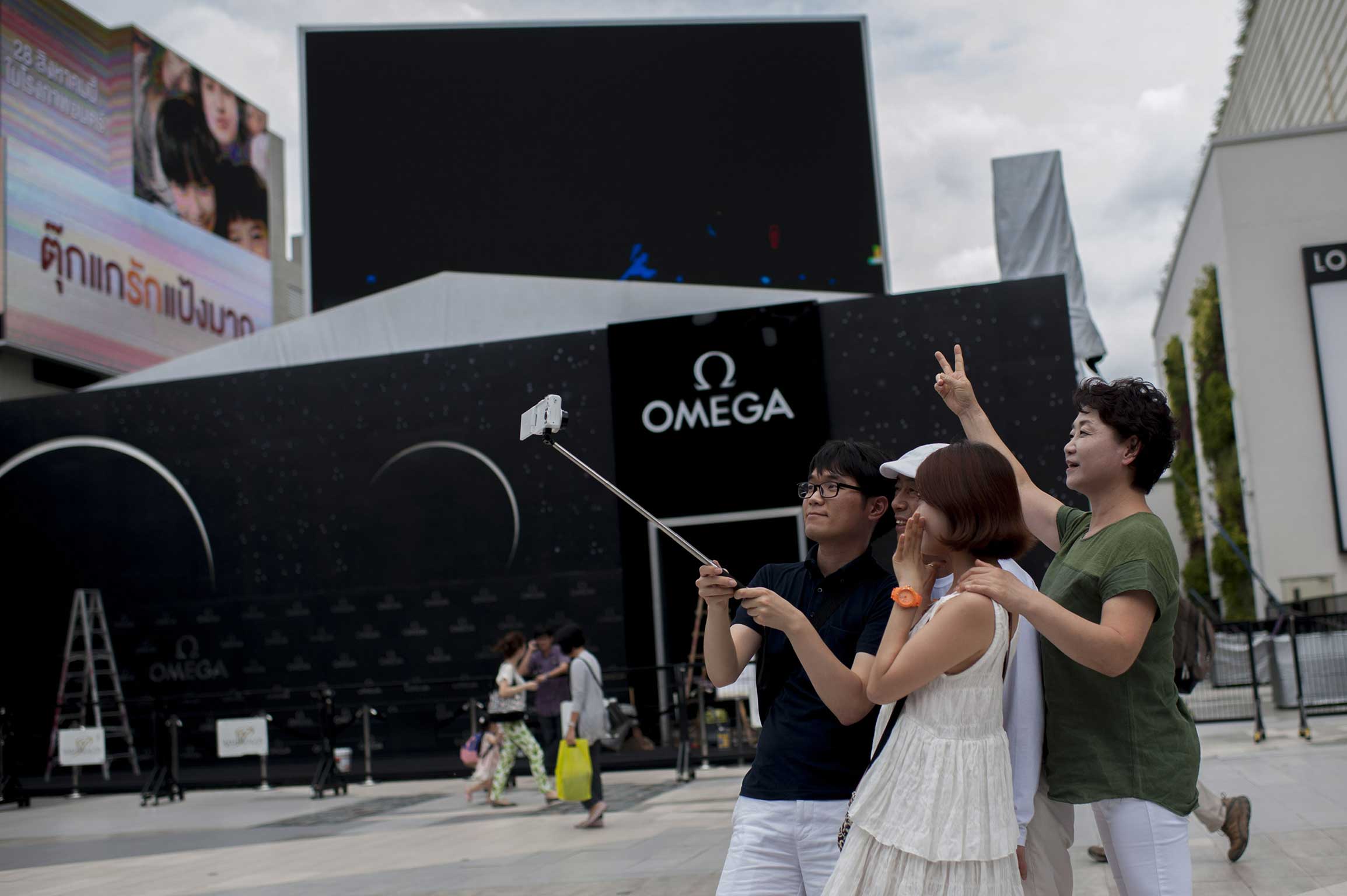 We are more accustomed to hearing about the government just north of South Korea handing down seemingly arbitrary restrictions on their citizens.
But the government of South Korea recently announced it plans to find and prosecute individuals selling uncertified selfie sticks, either jailing offenders or fining them 30 million won – equivalent to £17,000.
The Ministry of Science, ICT and Future Planning announced last week it had stepped up its search for unauthorised blue-tooth equipped selfie sticks, claiming that the devices caused other electronics to malfunction, according to The Korean Times.
Hugely popular in South Korean, where the term 'sel ca' for 'self camera' first became popular in in the 1990s, selfie sticks attach to a phone and allow the user to take a wider image for an easy group shot.
South Korean authorities allege they are concerned about the health effects of the blue-tooth devices and, despite evidence the levels produced by devices such as camera phones are not harmful, all blue-tooth technology must be certified for national use under the 'Wireless Telegraphy Act'.
Many citizens feel that the government's decision is an attempt to intervene in their online habits, especially given news in September of a governmental "cyber investigation team" led to fears that officials were reading intimate messages on chat app KakaoTalk.
The news caused users to flood to foreign services, which are less easily accessed by official bodies.
Join our commenting forum
Join thought-provoking conversations, follow other Independent readers and see their replies