Student in India drowns while friends take selfies
Group did not notice teenager, named as Vishwas G, was missing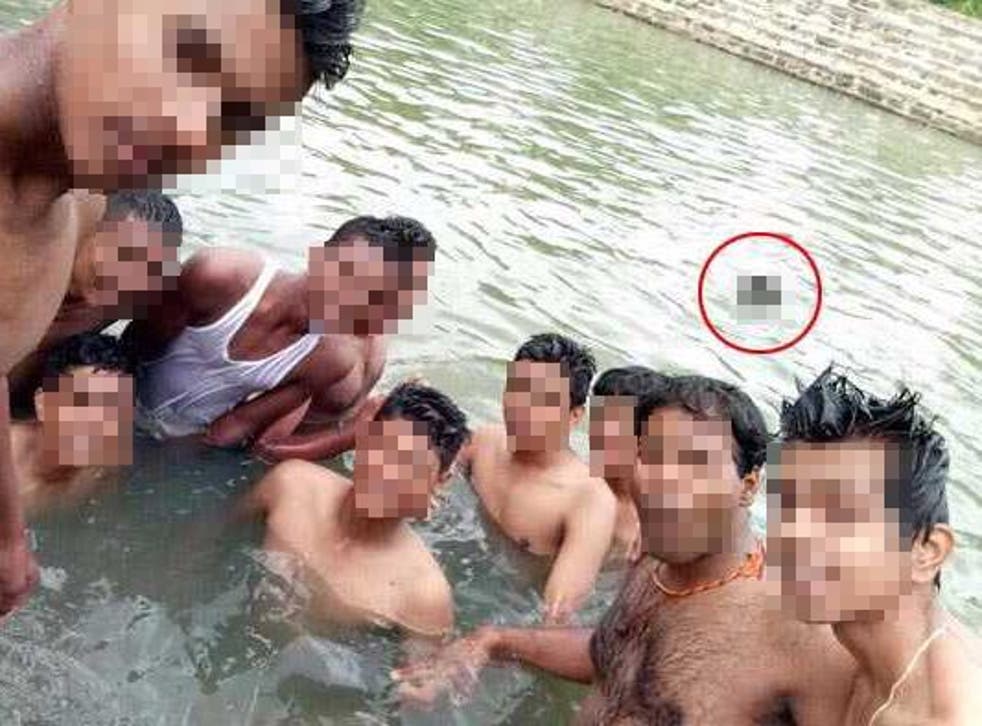 The death of a teenager in India has been captured in one of his friend's pictures, showing him drowning in the background as the group takes a 'selfie' phot.
The 17-year-old boy, named in local media as Vishwas G, drowned in a large pond near Bengaluru after he and a group of students decided to go swimming.
The group, who all attended the National College in Jayanagar, had gone swimming in the 10ft-deep water during a college trip, NDTV reports.
The teenagers had taken selfies together while in the water before leaving to visit a temple.
Having realised Vishwas was missing around an hour later, the group then scrolled through the pictures they had captured in the day and discovered a selfie from the pond showing the top of his head floating in the background.
They then contacted the local police who discovered Vishwas' body in the pond, The Hindu reports.
Vishwas' father, Govindappa, his relatives and friends staged a protest outside the college, accusing its staff of negligence resulting in the teenager's death while on an organised trip.
Police said the teenagers had ignored a sign not to enter the water: "They disregarded a signboard put up by the local gram panchayat that no one should enter the water, and plunged in," an officer told the Times of India.
"Govindappa filed a complaint alleging that negligence by the National College management cost his son his life. We registered a case of unnatural death based on the complaint, and may register a case against the college if a probe confirms their negligence," the officer added.
Vishwas' body was transferred to his family on Monday following a post-mortem.
Register for free to continue reading
Registration is a free and easy way to support our truly independent journalism
By registering, you will also enjoy limited access to Premium articles, exclusive newsletters, commenting, and virtual events with our leading journalists
Already have an account? sign in
Register for free to continue reading
Registration is a free and easy way to support our truly independent journalism
By registering, you will also enjoy limited access to Premium articles, exclusive newsletters, commenting, and virtual events with our leading journalists
Already have an account? sign in
Join our new commenting forum
Join thought-provoking conversations, follow other Independent readers and see their replies