Taiwan's leader vows to boost island's presence on world stage ahead of Central American tour
Tsai Ing-wen's tour will include a stopover in Houston and San Francisco in a move which is likely to anger Beijing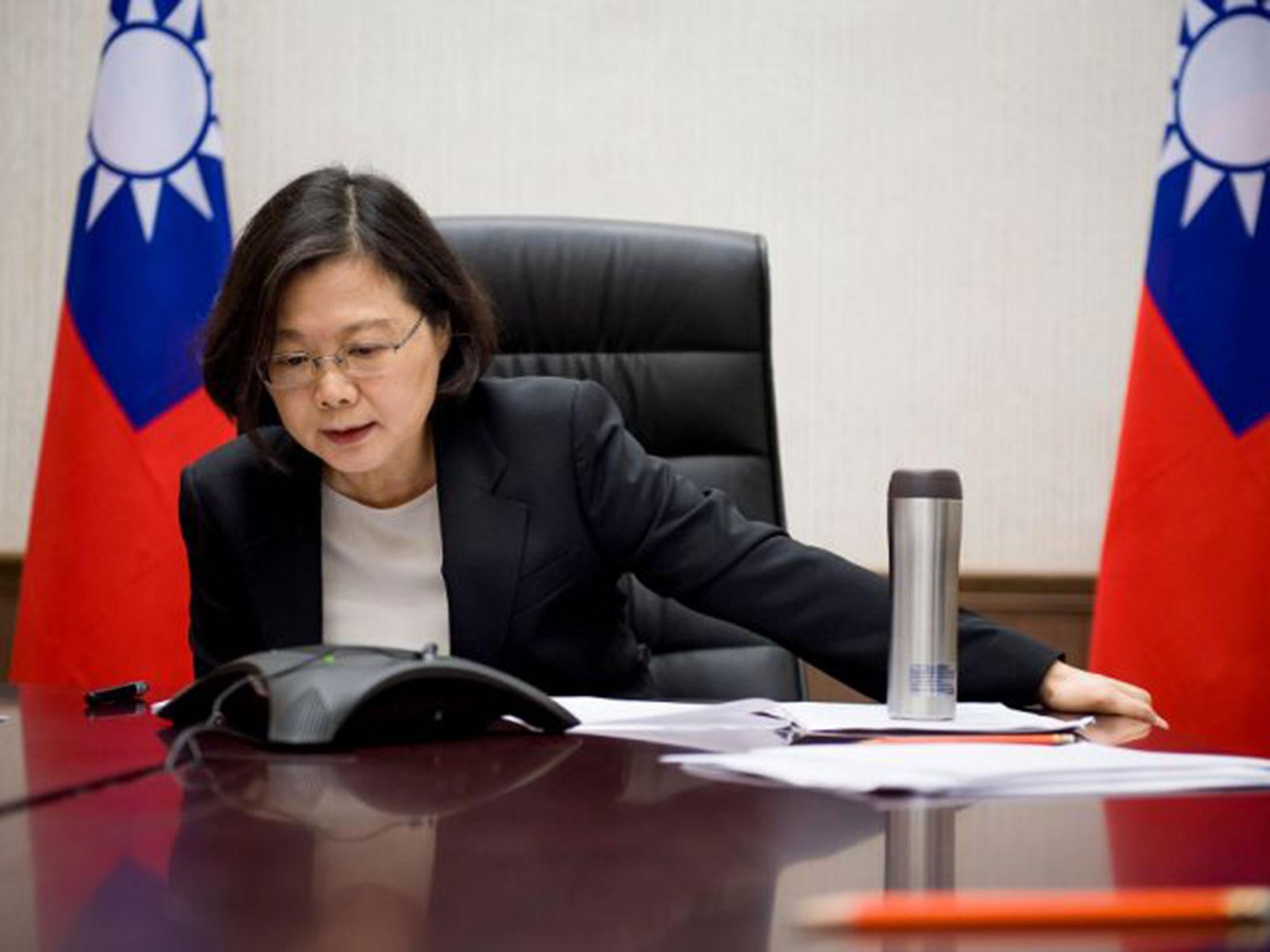 Taiwan's president has vowed to boost the country's presence on the world stage as she sets off to visit four Central American allies, in move that is likely to anger Beijing.
President Tsai Ing-wen said the trip to Honduras, Nicaragua, Guatemala and El Salvador would "show the international society that Taiwan is a capable and responsible partner for co-operation".
She will take connecting flights through Houston, Texas and San Francisco, California, for her state visits.
China has urged Washington to prevent the government of the island, which has been self-governing since the end of the Chinese Civil War in 1949, from stopping in the US and "refrain from sending any wrong signal to the Taiwanese independence forces".
Both Taiwan and China officially follow a "One China" policy where they believe both the island and the mainland form a single nation.
The Kuomintang party, under leader Chiang Kai-shek, fled to Taiwan and set up a military dictatorship which eventually turned into a democracy after being defeated by the Communists at the end of the 1940s, but always vowed to return to the mainland.
The party gained control of China during the 1920s but were forced into a protracted war with the Japanese when they invaded in 1931 and later the Communists between 1945 and 1949.
World news in pictures
Show all 50
The diplomatic stalemate between the two countries has come under strain over the past year after the election of Ms Tsai – whose Democratic Progressive Party ousted the Kuomintang from government – because her party advocates for formally declaring independence from China.
The election of Donald Trump in the US has created further tension after he breached diplomatic protocol by speaking to Ms Tsai over the phone.
It is the first time a US president or president-elect has spoken to the Taiwanese leadership since President Jimmy Carter switched the diplomatic recognition to the Beijing government as the rulers of China rather than the Taipei government in 1979.
Beijing has recently ratcheted up efforts to diplomatically isolate Taiwan, intervening to prevent the island's participation in international forums and establishing diplomatic relations with its former allies Gambia and Sao Tome and Principe.
The moves have been seen as effectively abandoning the unspoken diplomatic truce that lasted eight years under Ms Tsai's China-friendly predecessor.
It is currently unclear about whether Ms Tsai will met with Mr Trump or anyone in his transition team but she is likely to meet with other US politicians as she has done in the past.
In June, Ms Tsai met with former Republican presidential candidate Marco Rubio in Miami.
Additional reporting by agencies
Join our commenting forum
Join thought-provoking conversations, follow other Independent readers and see their replies