Taiwan on verge of becoming first Asian country to allow same-sex marriage
'We're almost close to passing it,' says politician who tabled bill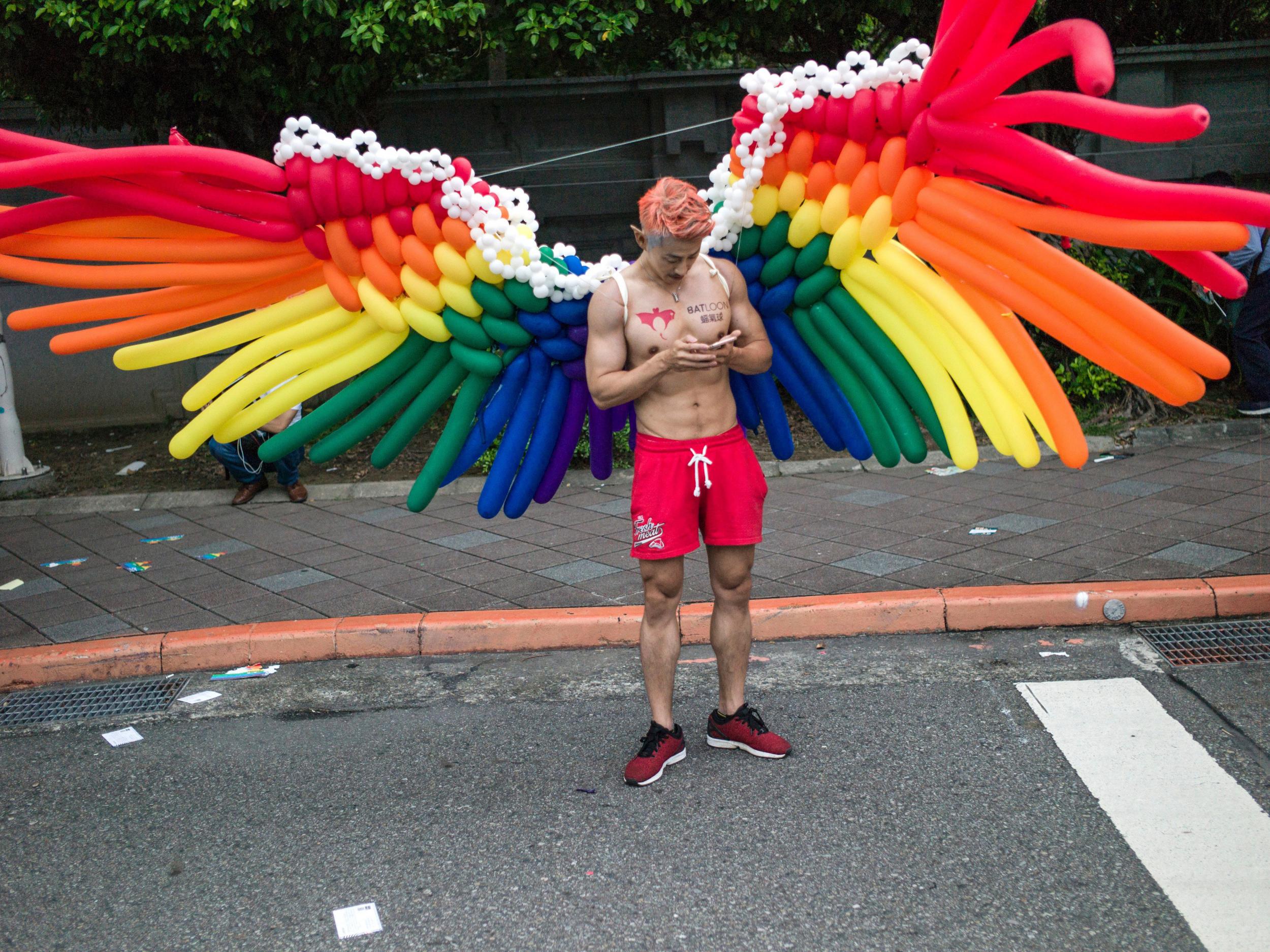 Taiwan is on the verge of becoming the first Asian country to legalise same-sex marriage, according to the politician who tabled the new law.
A legislative committee approved an amendment to the civil code on 26 December, beginning a process that is expected to last until the middle of the year.
"We're almost close to passing it," Yu Mei-nu, the politician who introduced the marriage equality bill, told digital news company Global Post.
Campaigners are pushing to have the bill made into law ahead of Taiwan's 2018 elections, which could stall their efforts.
Ms Yu said she was cautiously optimistic about the bill, with 54 of Taiwan's 113 politicians sitting in the Legislative Yuan – one of the five branches of the Island nation's government – backing marriage equality.
Yet she added that she was concerned some of those in favour may "flake", since they face pressure to change their vote.
Popular opinion in Taiwan is still split on the issue, with Taipei's streets hosting demonstrations from both sides of the debate.
World news in pictures
Show all 50
A previous attempt to pass a marriage equality bill failed in 2013, but the current political climate in Taiwan has encouraged campaigners to try to pass the bill once more.
President Tsai Ing-wen, who took office in May, has spoken in favour of same-sex marriage. Her Democratic Progressive Party, largely seen as sympathetic to LGBT rights holds a majority in the Legislative Yuan,
Some cities have also acted to recognise gay rights, with Koashiung and Taipei starting to register same-sex couples in 2016.
Taiwan would be the first Asian country to legalise equal marriage, with homosexual acts illegal in some Asian countries, including Brunei.
Join our commenting forum
Join thought-provoking conversations, follow other Independent readers and see their replies