China says Taiwan independence 'means war' as it defends heightened military activity
Last weekend Taiwan reported multiple Chinese fighter jets and bombers entering its southwestern air defence zone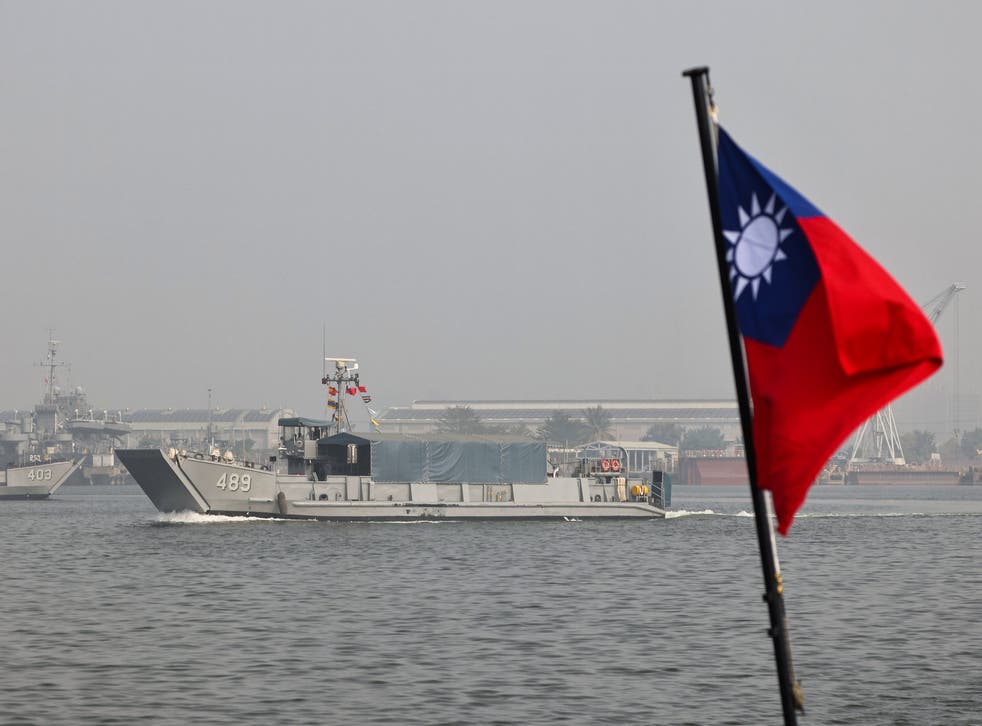 Leer en Español
China has warned that attempts by Taiwan to pursue independence from Beijing "mean war", as it defended an increase in military activities in the Taiwan Strait.  
China said its manoeuvres were necessary "to safeguard national sovereignty" in a stern warning amid a perceived growing closeness between Taipei and Washington.
China believes that Taiwan's democratically-elected government is taking the island towards a declaration of formal independence, even as the island's president Tsai Ing-wen has repeatedly said that it is already an independent country called the Republic of China, its formal name.
The island is claimed by China as a breakaway province, and Beijing rigorously opposes any attempts by other countries to engage with Taipei diplomatically.
Last weekend, Taiwan reported multiple Chinese fighter jets and bombers entering its southwestern air defence identification zone. The incursions coincided with a US carrier battle group entering the disputed South China Sea to promote the "freedom of the seas", and were also interpreted as a test of the new Biden administration.
On the air force's recent activities, Chinese defence ministry spokesman Wu Qian told a briefing on Thursday that Taiwan is an inseparable part of China.
"The military activities carried out by the Chinese People's Liberation Army in the Taiwan Strait are necessary actions to address the current security situation in the Taiwan Strait and to safeguard national sovereignty and security," he said.
The defence ministry spokesperson said a "handful" of people in Taiwan were seeking independence.
"We warn those 'Taiwan independence' elements: those who play with fire will burn themselves, and 'Taiwan independence' means war," said Mr Wu.
Taiwan's mainland affairs council said China should not underestimate the island's determination to defend its sovereignty and uphold freedom and democracy.
During the last four years of the Trump presidency, the US administration has repeatedly voiced support for Taiwan as relations between the White House and the government of president Xi Jinping have worsened.
To China's annoyance, statements in support of Taiwan have continued with the new administration. The State Department has said that it notes with concern the pattern of ongoing attempts by China "to intimidate its neighbours, including Taiwan."
Taiwan featured as one of the final foreign policy talking points of Donald Trump's outgoing administration, with his UN ambassador Kelly Craft, in one final swipe at Beijing, saying the time was right for countries to stand against China's efforts to isolate Taiwan.
Additional reporting by agencies
Join our new commenting forum
Join thought-provoking conversations, follow other Independent readers and see their replies