Pakistan school attack live: Taliban kill at least 132 children in 'horrifying' massacre
The toll of the eight-hour siege in Peshawar is still being counted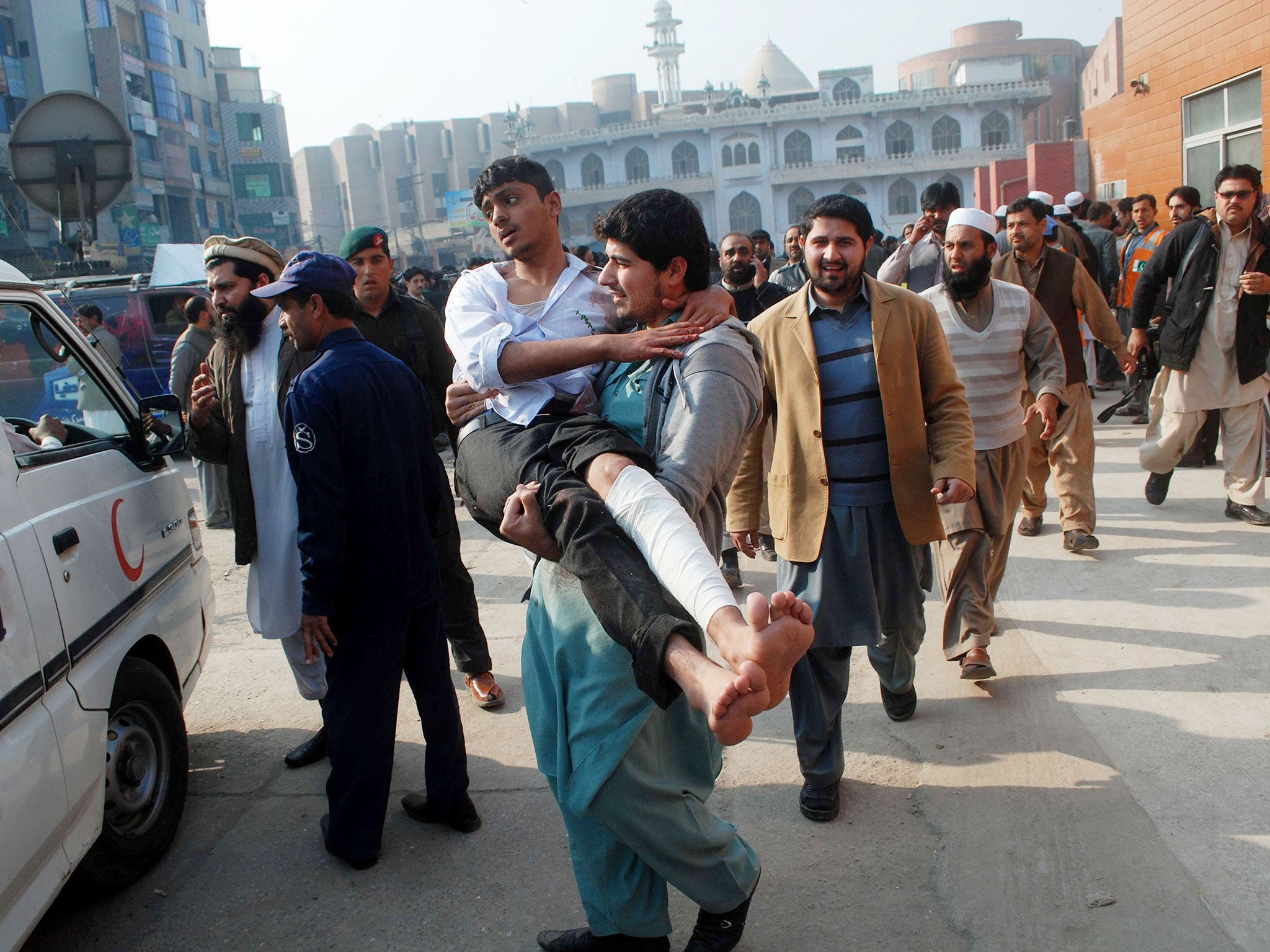 More than 140 pupils and teachers have been killed by Taliban gunmen and suicide bombers at an army-run school in Pakistan.
(Please wait while the live blog loads)
This is what we know so far:
• All militants have been killed and the siege is over, police say.
• 141 people, including 132 children, have been killed and 114 injured
• A teacher was reportedly burned alive in front of pupils and children were shot in the head.
• The Tehreek-e-Taliban Pakistan (Pakistani Taliban) has claimed responsibility for the attack and said it was in revenge for an anti-terrorist military offensive.
• Spokesman Muhammad Khorasani said it was "just the trailer" to further attacks.A Taliban spokesman said the army was being targeted and militants had been told not to harm young children.
• Eyewitnesses said the attackers were dressed as soldiers and opened fire at random, detonating an unknown number of suicide bombs.
• David Cameron expressed his sympathy on Twitter, calling the targeting of a school "horrifying" and "deeply shocking" and political leaders around the world have condemned the massacre.
Join our commenting forum
Join thought-provoking conversations, follow other Independent readers and see their replies