Taliban urges Americans to pressure Trump and Congress to pull troops from Afghanistan
Donald Trump recently rejected dialogue with the Taliban, saying 'we don't want to talk'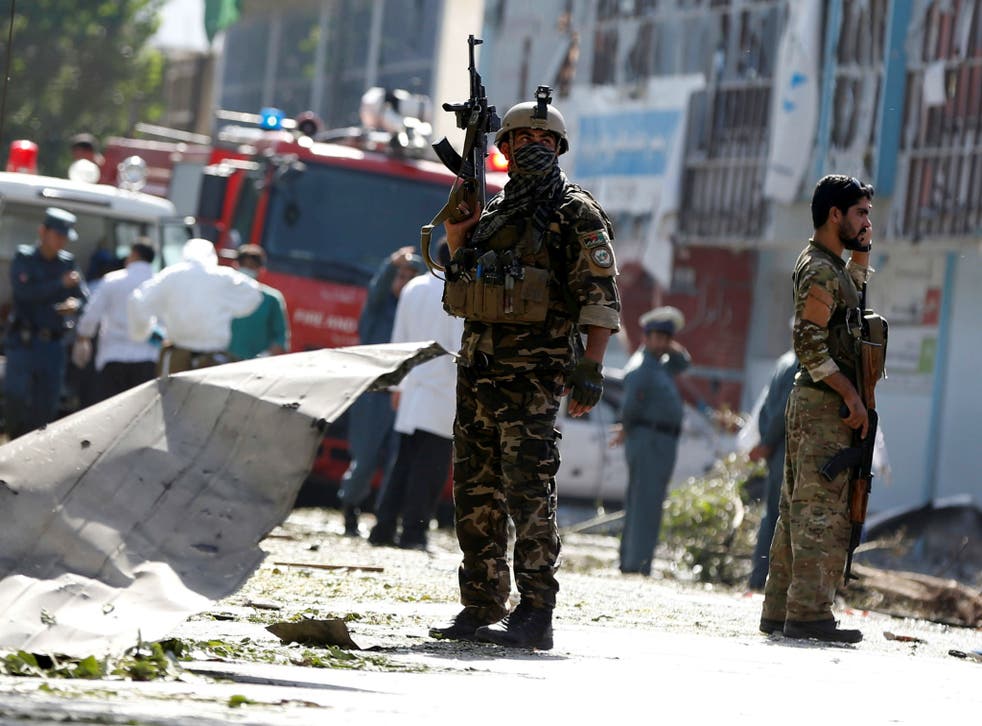 The Taliban has released an open letter seeking "peaceful dialogues" and urging Americans to pressure their government to withdraw troops from their nearly two-decade entanglement in Afghanistan.
Donald Trump has become the third consecutive American President to commit troops to the country, extending an occupation that began under the administration of George W Bush and which Mr Trump once decried as a waste of money and lives. Spasms of violence have since continued to wrack the country, including an attack on a Kabul hotel that left multiple American citizens dead.
In a lengthy rebuke of America's long engagement in Afghanistan, the Taliban letter argued that Mr Trump's decision to "continue the illegal 17 year old war in Afghanistan" despite America having already incurred "huge casualties and financial losses" would continue an exercise in futility, lambasting the "inexperienced policies of president Trump and his war-monger advisors".
"Insisting on prolonging the war in Afghanistan and maintaining American troop presence is neither beneficial for America nor for anyone else, rather it endangers the stability of the entire world," a copy of the letter posted on a Taliban website says.
The document argues that the main rationales for America's involvement in Afghanistan — eradicating terrorist threats, establishing a stable regime and stifling the illegal drug trade — have all failed.
It specifically directs Americans to pressure their government to end the conflict, directing them to "make your president and the war-mongering congressmen and Pentagon officials understand this reality and compel them to adopt a rational policy towards Afghanistan".
War artists in Afghanistan

Show all 6
"The Islamic Emirate of Afghanistan – as representatives of the will of Afghan nation – asks the American people and the peace loving Congressmen to put pressure on your authorities and demand an end to the occupation of Afghanistan because stubbornly seeking the protraction of this war and existence of a corrupt and ineffective regime here in Kabul will have dreadful consequences for the region and particularly for the stability of America herself," the letter says.
Mr Trump dismissed the idea of negotiations in January, saying "we don't want to talk with the Taliban" amid ongoing bloodshed.
"I don't see any talking taking place. I don't think we're prepared to talk right now," Mr Trump said. "It's a whole different fight over there. They're killing people left and right. Innocent people are being killed left and right".
Military stand by after Isis terror attack on base in Kabul, Afghanistan
The State Department echoed that view in a statement saying "we will know the Taliban are serious about peaceful dialogue when they are willing to speak with the elected government of Afghanistan and end their brutal campaign of violence."
"The Taliban statement alone does not show willingness to engage in peace talks," the statement said. "The Taliban's recent horrific terror attacks in Kabul speak louder than these words".
Join our new commenting forum
Join thought-provoking conversations, follow other Independent readers and see their replies