Afghanistan: Ten-year-old girl 'forced to wear suicide vest'
Heather Saul
Monday 06 January 2014 21:42 Comments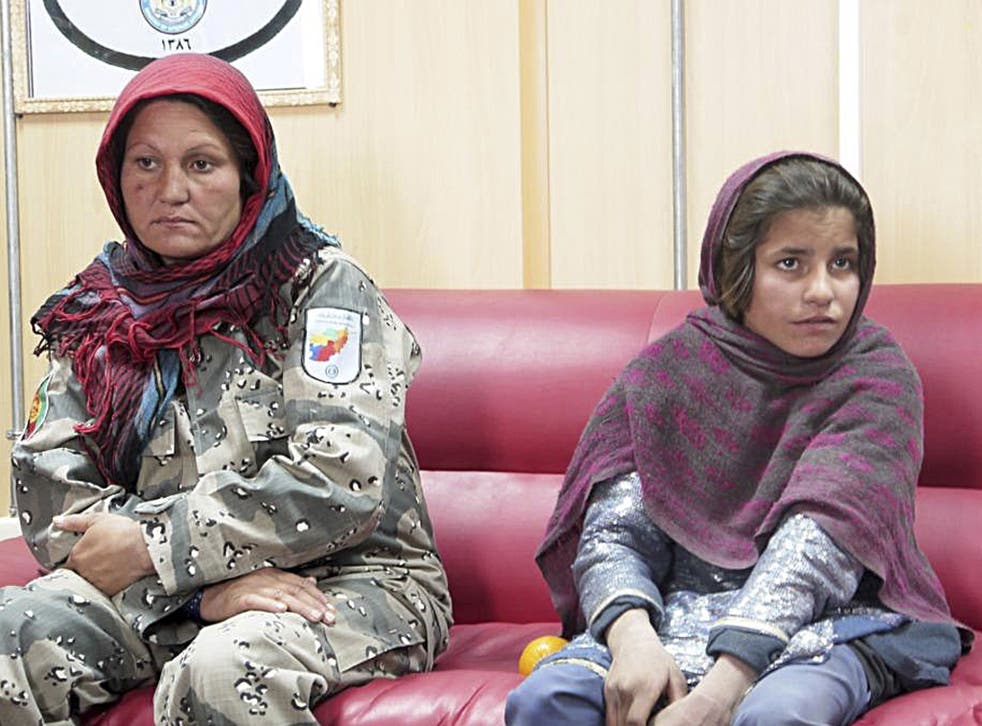 A provincial official in Afghanistan say a suicide car bomber has attacked a security checkpoint in the country's east, killing three police officers.
Musa Khan Akbarzada, the governor of Ghazni province, says the attack onMonday also injured three officers in the Shilghar district.
In an email to journalists, Taliban spokesman Zabihullah Mujahid claimed responsibility for the attack.
Earlier, the Interior Ministry said police had apprehended a 10-year-old girl who had intended to carry out a suicide attack against Afghan border police in southern Helmand province. In a statement, the ministry said the girl claimed her brother, a local Taliban commander, had sent her on the mission.
The girl, known only as Spozhamy, reportedly told journalists gathered at Lashkar Gah today her brother had forced her to wear the vest and told her to detonate it when she reached a specific check point. But there are conflicting media reports as to whether the girl was wearing the vest when she was arrested, or if a vest had been recovered by police.
According to Channel 4 news, the child told police: "They [her brother and his friend] brought me near the river to cross at night, but when I saw the water and coldness I shouted and said that it is cold and I can't cross the water.
"They moved me back home and take off the vest from my body. My father beat me, I had to run away from home in the middle of the night and spent the rest of night in a village nearby to our home called Balochan village. And early morning I surrendered myself to the police force in that area."
Afghan forces are seeing their casualties mount as the US-led international force there pulls back ahead of its withdrawal at the end of 2014.
Additional reporting by Associated Press
Register for free to continue reading
Registration is a free and easy way to support our truly independent journalism
By registering, you will also enjoy limited access to Premium articles, exclusive newsletters, commenting, and virtual events with our leading journalists
Already have an account? sign in
Join our new commenting forum
Join thought-provoking conversations, follow other Independent readers and see their replies