'Racist' Thai beauty ad sparks outrage on Facebook after promising 'white makes you a winner'
Without the product, a model warns, 'all the whiteness I have invested in will be gone'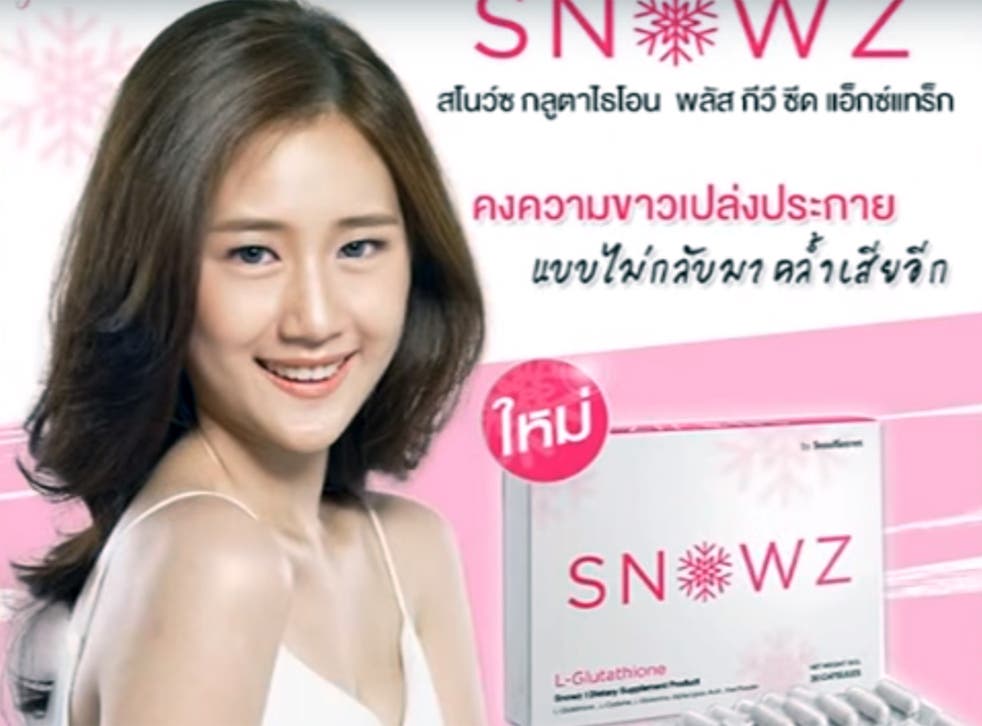 A Thai beauty company has apologised after its advert tagline, "being white makes you a winner," caused an uproar on social media.
The advert for Snowz skin lightening pills was uploaded to the Facebook page of company Seoul Secret two days ago. The video sees a smiling Thai celebrity, Cris Horwang, attribute her professional success to her pale skin.
"It's not easy to stay at this point for a long time," says the 35-year-old model and actress – warning that, without the product, "all the whiteness I have invested in will be gone."
"A newcomer will replace me and turn me into a dark star," she says, a Thai idiom that describes her fame fading. The skin of a second actress turns black, as Horwang promises that Snowz pills "will help you not to return to being dark."
Whitening creams and pills remain popular in Thailand and many other Asian countries, where a pale complexion is still considered the standard of beauty in the media.
But many Thai commenters on social media complained that the advert was racist and reinforced narrow conceptions of beauty.
"It indicates that dark skinned people are losers, and this is clearly racist," wrote a Thai commenter named Tammaijang on online forum Pantip.
Ten adverts that shocked the world

Show all 10
Another post read: "Having dark skin can be beautiful – without being ashamed as well."
The advert is a manifestation of a pattern of racism that has existed in Thailand for "centuries", where paler skin was considered a sign of status, explained Yukti Mukdawijitra, a professor of sociology and anthropology at Thailand's Thammasat University. But the influence of the West has also contributed, he told CNN.
"Those who look Western, those who are white, those who have bodies that look like Westerners', become preferable — in a way, people in Thailand internalize a colonial attitude into themselves."
On Friday, Seoul Secret removed the advert from its website. "Our company did not have any intention to convey discriminatory or racist messages," the company said in a statement. "What we intended to convey was that self-improvement in terms of personality, appearance, skills, and professionality is crucial."
Join our new commenting forum
Join thought-provoking conversations, follow other Independent readers and see their replies