Thai factory worker faces jail for insulting the king's dog online
A best-selling book about the dog, named Tondaeng, describes her as a 'respectful dog with proper manners'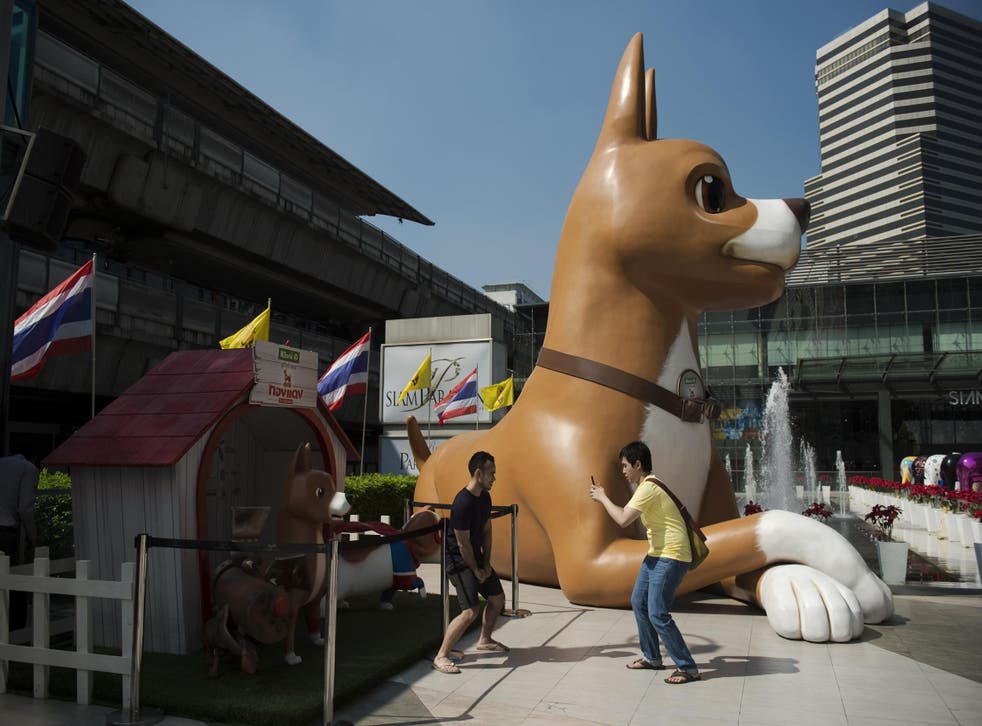 A Thai factory worker could go to prison for a "sarcastic" post on social media in which he disparaged the king's dog, Tongdaeng.
The worker, Thanakorn Siripaiboon, faces years in prison for his crimes, which include sedition and insulting the king.
As the New York Times reports, Siripaiboon's lawyer, Anon Numpa, said the precise insult towards the dog was not specified in the military court where he was charged.
Siripaiboon is also accused of sharing a post on Facebook that alleged corruption in the construction of a monument to previous Thai kings.
The unusual case draws attention to the increasing harsh penalties handed to those who criticise the country's king, queen, heir apparent or regent. Since a military coup in Thailand last year, authorities have been cracking down on any type of dissent.
Numpa still expressed surprise that the law that forbids criticism of the royals would be extended to the king's dog, however.
The weirdest and most shocking news stories

Show all 30
Siripaiboon was arrested at his Bangkok home last week, and had his arraignment on Monday.
Tongdaeng, or Copper, was a stray rescued by Thailand's ailing 88-year-old King Bhumibol Adulyadej in 1998.
A book, titled The Story of Tongdaeng, was written by the king in 2002 and became an instant bestseller in the country. An animated film, based on the stories in the book, also went to number two at the Thai box offices after its release last week.
In the book, Tongdaeng is described as a "respectful dog with proper manners," who is also "humble" and "knows protocol."
The book also notes that Tongdaeng respectfully droops her ears and lowers to the floor in the presence of the King.
According to Numpa, the next step in the case will be Siripaiboon's indictment, but no date has yet been set by authorities.
Join our new commenting forum
Join thought-provoking conversations, follow other Independent readers and see their replies