Speedboat fire injures 16 in Thailand
Passengers jump into water after vessel bursts into flames while travelling between Phuket and Phi Phi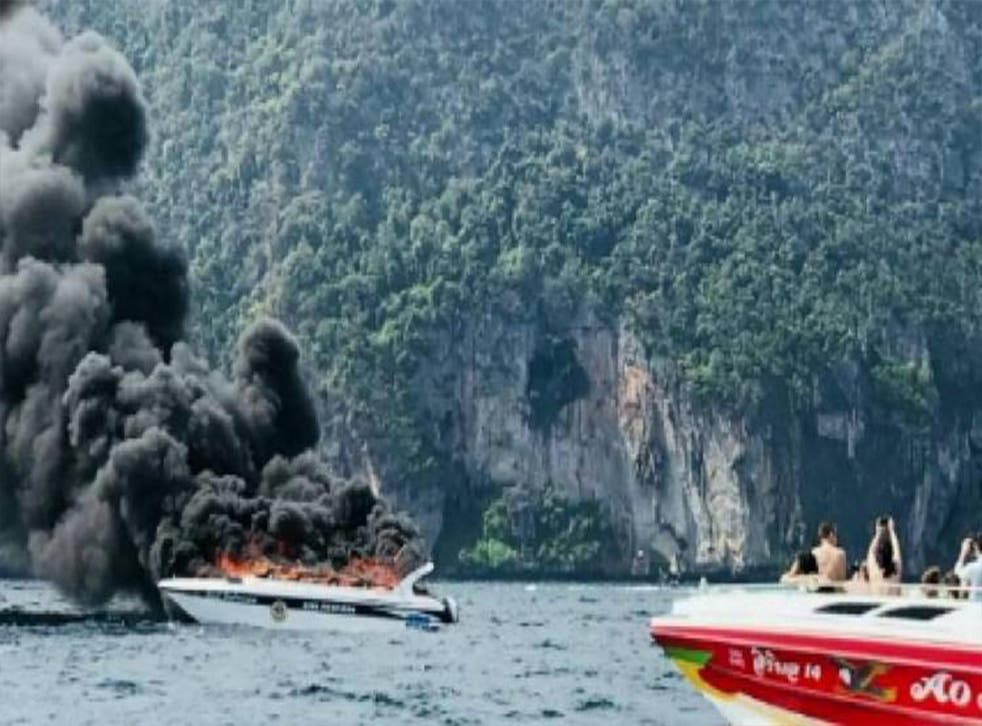 A speedboat carrying tourists between islands in the south of Thailand caught fire on Sunday, injuring at least 16 people on board, police said.
The boat was travelling between Phuket and Phi Phi with 31 people on board when it caught fire, sending passengers jumping into the water, said Police Lieutenant Santipot Nguanruang of the Phi Phi island police station.
People on nearby boats pulled the speedboat passengers from the water, he said.
The injured included 14 passengers from China and two Thai crew members, Nguanruang said.
Both Phuket and Phi Phi islands are major tourist destinations in the south of Thailand.
Tourism is a major revenue earner for the country, which hosted an estimated 35 million visitors last year.
AP
Join our new commenting forum
Join thought-provoking conversations, follow other Independent readers and see their replies