Woman faces 15 years in prison for two-word Facebook message reply
Critics say Thailand's rules against insulting the Monarchy are being used politically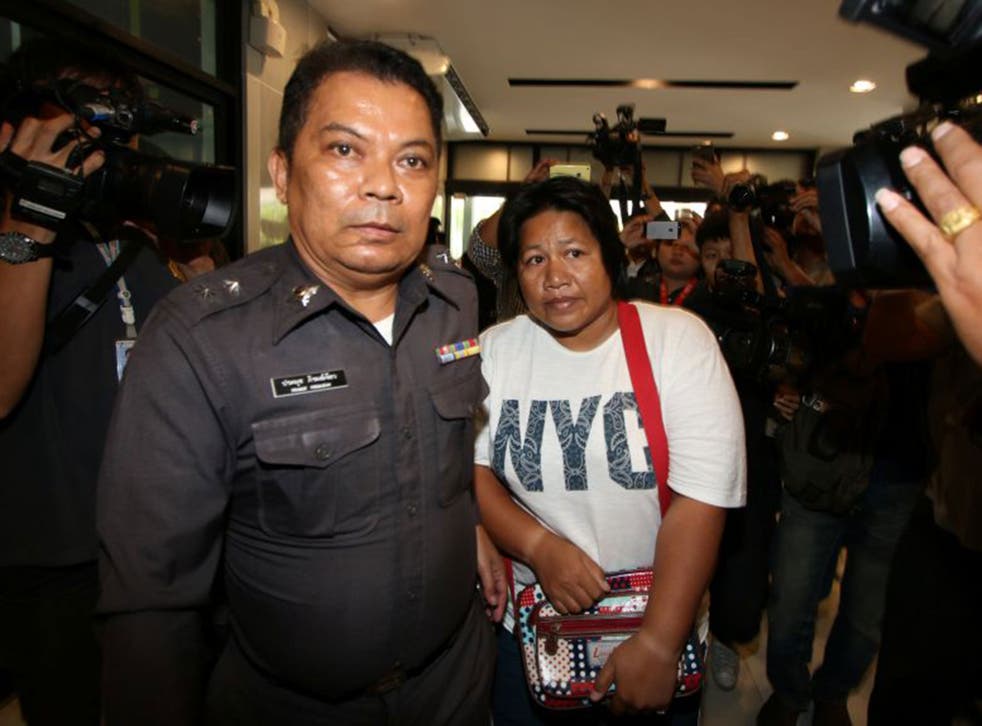 A woman faces up to 15 years behind bars after she replied 'yeah' to a private Facebook message.
Patnaree Chankij has been released on bail after being arrested under Thailand's strict lèse-majesté laws, which forbid any criticism – real or perceived - of the monarchy.
But campaigners say the law is increasingly being used to stifle dissent and cited a increasing trend of the law being implemented extremely harshly.
The ruling military junta, known as the National Council for Peace and Order, insisted it had sufficient evidence Ms Patnaree was violating the lèse-majesté rules, The Bangkok Post reported.
Ms Patnaree replied 'ja' and 'hur' – similar to the acknowledgement 'yeah' and an expression of sighing – to a Facebook message deemed to be offensive to the royal family.
It was discovered by the police's Technology Crime Suppression Division, which reportedly screen-grabbed the messages between Ms Patnaree and another suspect, Burin Intin, 28, who has also been arrested.
World news in pictures

Show all 50
The content of the original message is unknown as it has not been repeated, to avoid the 'insult' being uttered again.
Critics say the government is trying to intimidate Ms Patnaree and her son, Sirawith Seritiwat, a prominent student democracy activist who has frequently criticised the authorities.
The military has run the country since a coup in 2014 and martial law was only lifted last year.
A lawyer representing Ms Patnaree, Anon Numpa, wrote on social media that she had been charged because she had not responded or discouraged the sender for writing the offensive message.
"Someone sent you messages that may violate Article 112 [relating to insulting the royal family], and you saw them, yet did not stop or prevent them, is equal to you participating in the offence," the lawyer wrote. "Are we really going to walk this path?"
Asia director of Human Rights Watch, Brad Adams, told the news agency: "Now they are targeting a dissident's mother as they try to gag his outspoken criticism. This is a new low even for a junta which has made abuses of human rights a daily occurrence."
Under the lèse-majesté laws, Thai authorities have also investigated a man who insulted the King's dog, a nurse who wore black around the time of the King's birthday and people who ran a Facebook page deemed to be offensive to the Prime Minister.
Join our new commenting forum
Join thought-provoking conversations, follow other Independent readers and see their replies