Tianjin explosion video: Watch the moment huge blasts rocked Chinese port city
'I've never even thought I'd see such a thing. It was terrifying, but also beautiful'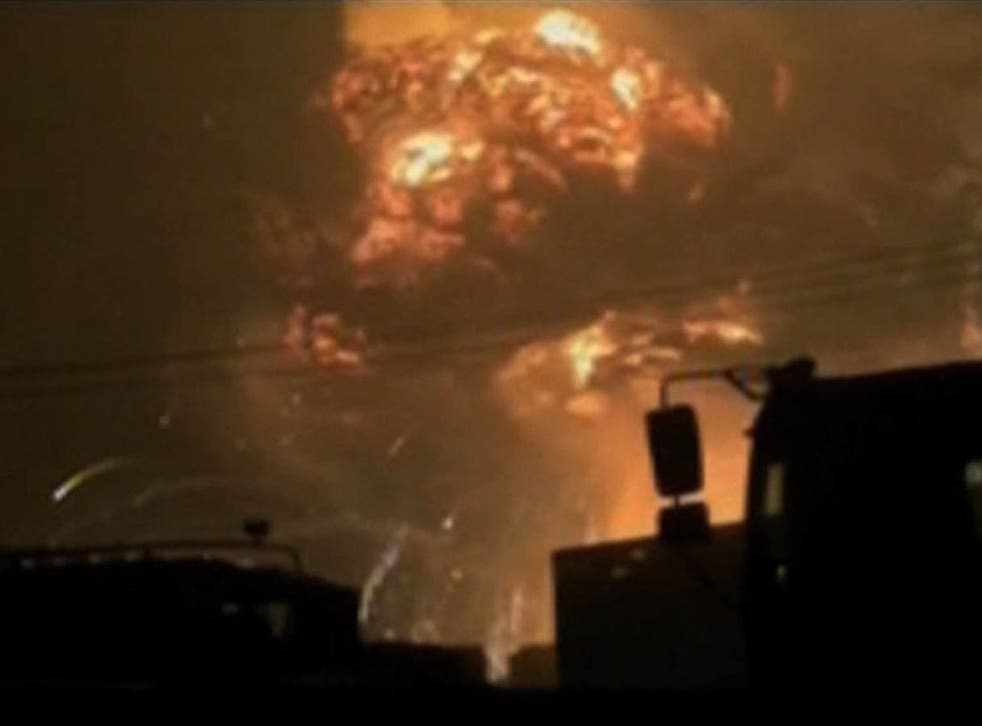 Various videos have emerged showing the moment various huge explosions sent up massive fireballs into the night sky of the Chinese port city of Tianjin.
Currently, at least 44 people have been killed and hundreds injured, with twelve of the dead coming from among the over 1,000 firefighters who went to the site of the blast to tackle the blaze.
The Tianjin municipal government said 520 people were being treated in hospitals and gave no figure for the missing.
Video of the blast shows the strength of the explosion and the panic felt by those who filmed the incident. The explosion originated in a warehouse for hazardous material and turned buildings nearby into mere shells and shattered the windows of apartment blocks.
"I thought it was an earthquake, so I rushed downstairs without my shoes on," said Tianjin resident Zhang Siyu. "Only once I was outside did I realise it was an explosion. There was the huge fireball in the sky with thick clouds. Everybody could see it."
The fire was brought mainly under control by the morning.
"It was like what we were told a nuclear bomb would be like," said truck driver Zhao Zhencheng.
"I've never even thought I'd see such a thing. It was terrifying, but also beautiful."
Join our new commenting forum
Join thought-provoking conversations, follow other Independent readers and see their replies