Tokyo holds first missile drill amid growing nuclear threat from North Korea
Loudspeakers instruct people to take shelter, either underground or indoors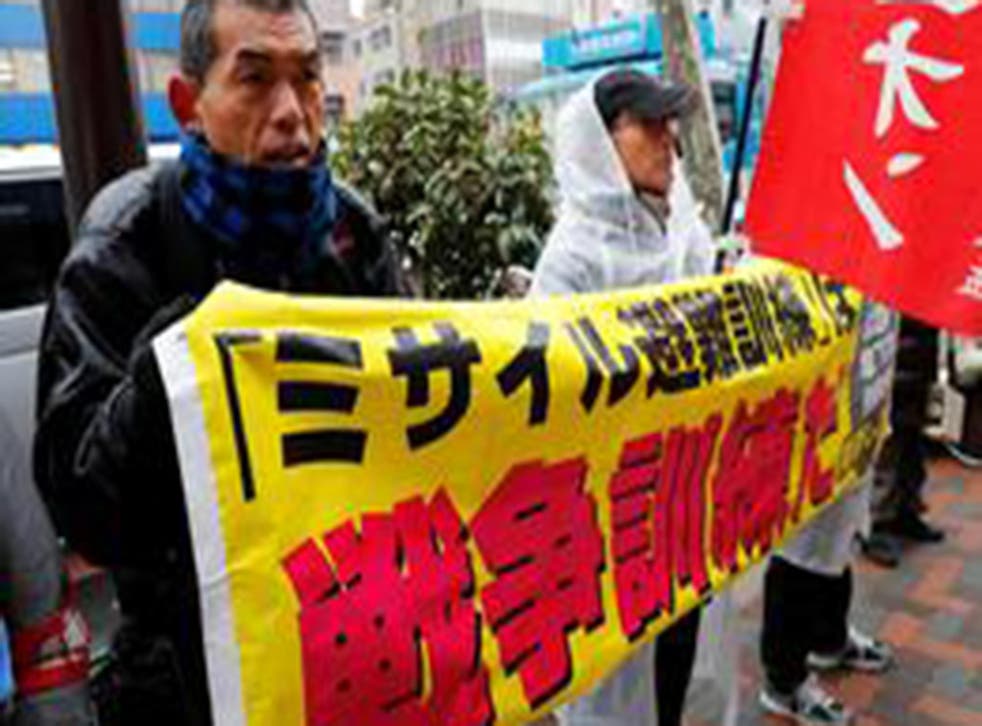 Tokyo has held its first ever missile evacuation drill as a rehearsal for what would happen in the event of an attack by North Korea.
Around 300 volunteers were involved in the staged event at a fairground and park surrounding the Japanese capital's baseball stadium and a nearby underground station.
Loudspeakers instructed people to take shelter, either underground or indoors, while rides at the amusement park shuddered to a halt.
"I am not that worried about North Korea, if something happened that would be frightening," said Hidenobu Kondo, one of the volunteer evacuees.
But the 50-year-old said the drill would not be much use in the event of an actual attack.
"If I was at work it might be easy to evacuate, but if I was outside somewhere it would be more difficult," he added.
As the volunteers took cover, handfuls of protesters demonstrated against what they say is a war game likely to inflame tensions.
They claimed the drill was also likely to cause panic following a "false alert" recently issued by public broadcaster NHK urging people to take shelter.
Some were involved in scuffles with police.
The evacuation comes amid heightened tensions with North Korea which fired a series of intercontinental ballistic missiles over the last year, some of which have flown over the Japanese mainland. The secretive communist state also conducted its sixth and biggest ever nuclear test in September.
North Korea announces intercontinental missile launch

Show all 13
"A missile from North Korea would arrive in less than 10 minutes and the first alert would come about three minutes after launch, which gives us only around five minutes to find shelter," Hiroyuku Suenaga, a Japanese government official, told volunteers after the Tokyo exercise.
Although this was the first time a drill has been carried out in Tokyo, small Japanese towns and villages have carried out similar dry-runs as the North has ramped up its ballistic trials.
Japan has ramped up its defences against the perceived threat by purchasing two land-based Aegis batteries and cruise missiles with the long-range capability to reach North Korean missile sites.
Japanese Prime Minister Shinzo Abe offered his "100 per cent" backing to Donald Trump in the escalating tensions between the US and North Korea last October ahead of the President's visit to Tokyo the following month.
Additional reporting by Reuters
Register for free to continue reading
Registration is a free and easy way to support our truly independent journalism
By registering, you will also enjoy limited access to Premium articles, exclusive newsletters, commenting, and virtual events with our leading journalists
Already have an account? sign in
Register for free to continue reading
Registration is a free and easy way to support our truly independent journalism
By registering, you will also enjoy limited access to Premium articles, exclusive newsletters, commenting, and virtual events with our leading journalists
Already have an account? sign in
Join our new commenting forum
Join thought-provoking conversations, follow other Independent readers and see their replies