Tokyo sarin gas anniversary: Victims' families gather 20 years after deathcult's attack
Aum Supremem Truth cult killed 13 on 20 March 1995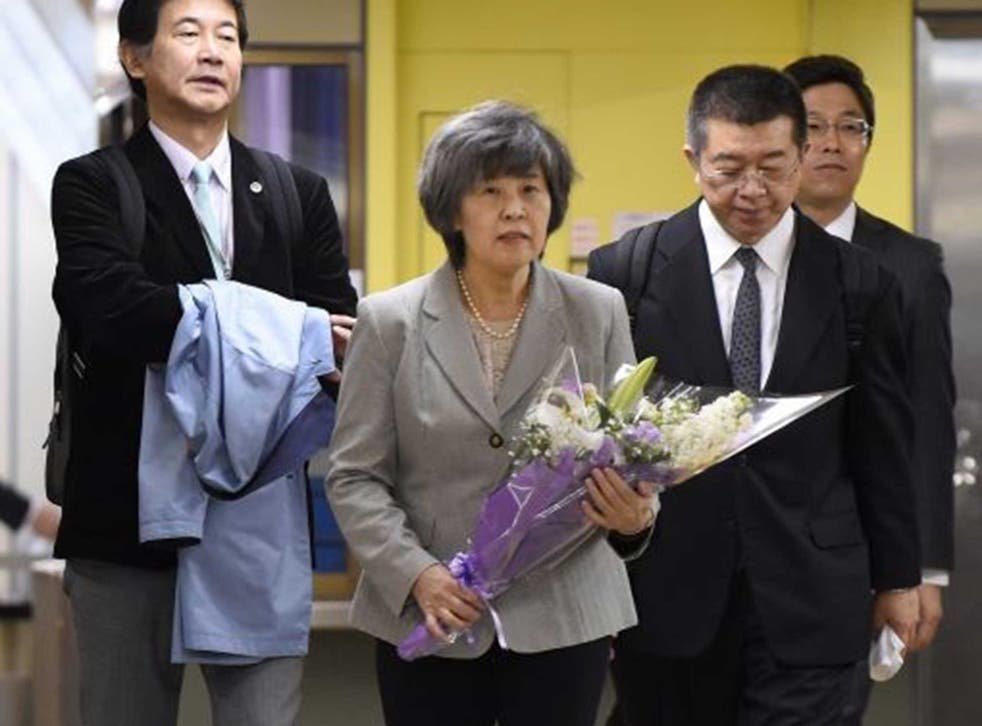 Japan commemorated the 20th anniversary of the Tokyo sarin gas subway attack by a doomsday cult which left 13 people dead and thousands more sick or injured.
Families, friends and former acquaintances of the victims gathered this morning at Kasumigaseki Station in Chiyoda Ward, Tokyo, to observe a moment of silence and leave flowers in remembrance.
"After 20 years, there are still people left traumatized by the attack," Kasumigaseki Stationmaster Mitsuaki Ota told the Japan Times after he offered his condolences to the victims' families and laid flowers.
Two of the victims were staff members of the station, most frequently used by central government officials and bureaucrats.
Members of the Aum Supremem Truth cult released sarin gas – an incredibly lethal colourless, odour less liquid that can kill in seconds following exposure – in five subway trains during the early morning rush-hour on 20 March 1995.
An estimated 6,000 people were injured after the cult members punctured the bags containing the deadly gas with sharpened umbrellas before being driven away.
Thirteen members, including their leader Shoko Asahara, are now on death row after being convicted for the attack.
Shizue Takahashi, who lost her husband deputy Kasumigaseki stationmaster Kazumasa Takahashi in the attack, condemned the cult.
"Those of us who know about the attack first-hand need to recount our experiences to those who don't and get our voices heard as much as possible" to prevent such a tragedy from recurring, she told the Japan Times.
Prime Minister Shinzo Abe also attended the ceremony at the station, laying his own wreath of flowers.
Join our new commenting forum
Join thought-provoking conversations, follow other Independent readers and see their replies