Typhoon Cimaron: Japan braces for second powerful tropical cyclone in two days
Storms follow country's worst flooding in decades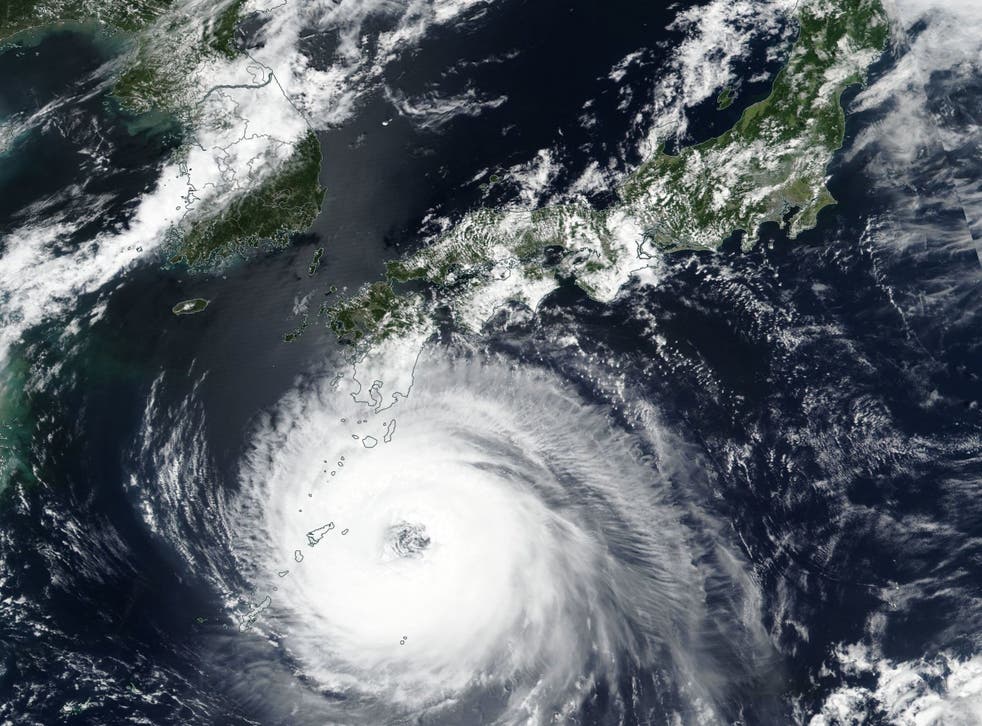 Two powerful typhoons in as many days are set to hit Japan, with heavy rain and fierce winds expected to batter parts of the country still recovering from flooding and landslides last month.
The Meteorological Agency warned Typhoon Cimaron would likely strike the western regions of Shikoku, Hiroshima and Chugoku between Thursday afternoon and Friday morning, a day after an earlier tropical cyclone brushed past the south of the country.
Typhoon Soulik swept past Japan's south coast on Wednesday with winds of up to 130mph, injuring two people but leaving the mainland largely unscathed.
​Soulik is now on course for the Korean Peninsula with the equivalent strength of a Category 3 hurricane, and is forecast to inundate South Korea's Jeju Island with up to 30cm of rain in 36 hours.
"The most significant damaging wind will occur from Jeju Island into western South Korea, with the strongest winds along coastal areas," said AccuWeather meteorologist Brian Thompson.
Cimaron was the strength of a Category 2 hurricane, which have sustained winds of up to 110mph, as it swept north across the west Pacific Ocean on Wednesday.
​Japan's Meteorological Agency warned of torrential downpours and high tides, and more than a metre of rain forecast to fall on some areas.
Heavy rain leads to flooding and landslides in Japan

Show all 15
The government has set up a response unit to deal with possible disruption and residents have been urged to be on guard for evacuation orders.
The cyclone has also forced the UK and Japan to abandon plans for a simulated amphibious beach assault near Mount Fuji this week.
The drill would have been the first exercise between British and Japanese troops in the country.
A Royal Marine detachment and Japanese amphibious troops had planned to storm the beach from boats launched from the British Navy's flagship amphibious assault carrier HMS Albion on Friday.
Japan floods: Warnings of more landslides to come
​The dual storms come after more than 200 people were killed in the country's worst flooding for 36 years in July.
Record downpours caused widespread landslides and burst riverbanks across much of western and parts of central Japan last month, forcing more than two million residents across 29 prefectures to flee their homes.​
There are fears the latest typhoon could reverse repair work following the devastating floods.
Join our new commenting forum
Join thought-provoking conversations, follow other Independent readers and see their replies