China finally congratulates Biden on US election victory: 'We respect the choice of the American people'
'We understand the results of the US election will be determined according to US laws and procedures'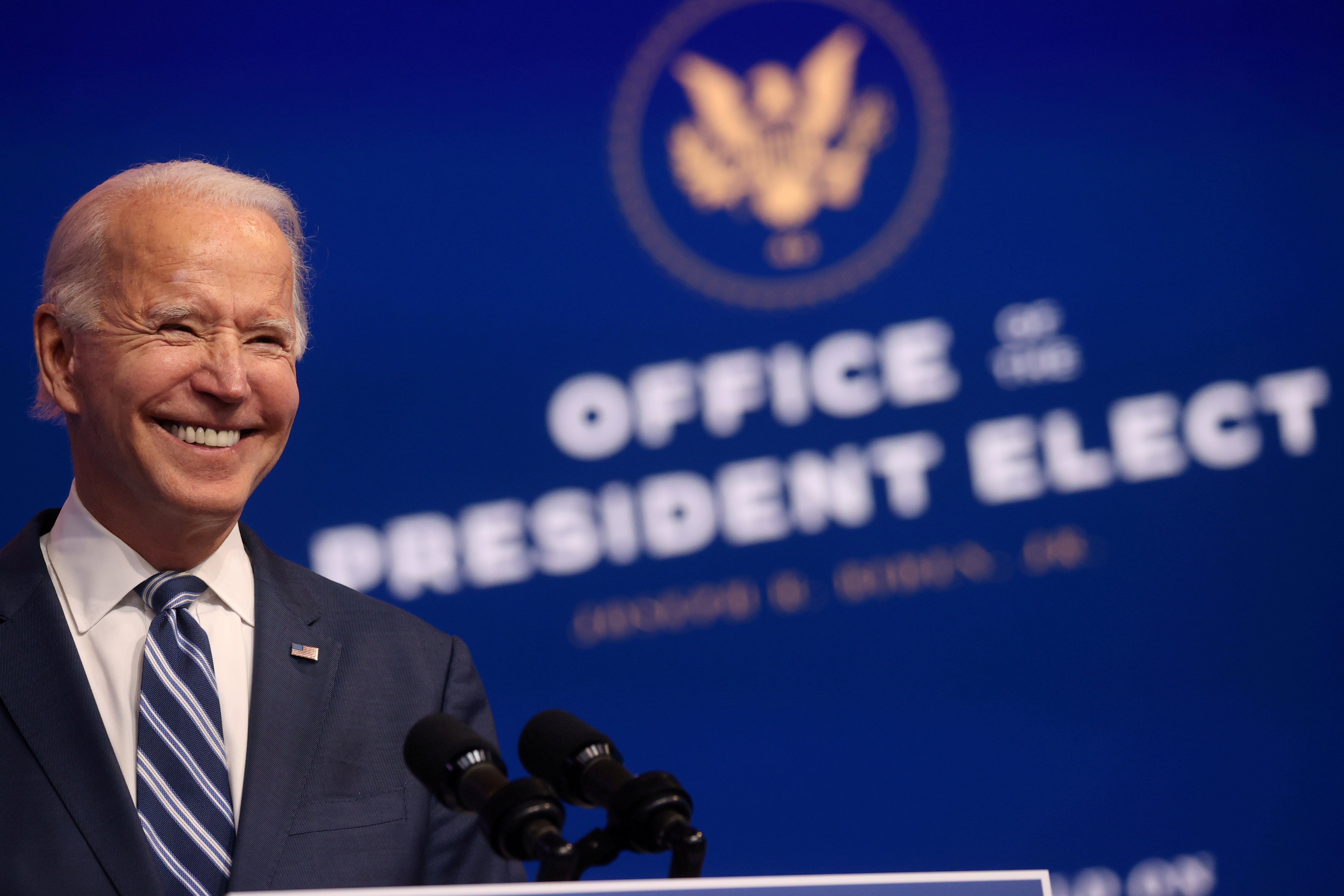 China has congratulated Joe Biden on winning the US presidential election. Reacting several days after most other world powers acknowledged the result, the Chinese foreign ministry said: "We respect the choice of the American people."
"We extend congratulations to Mr Biden and [Kamala] Harris," foreign ministry spokesperson Wang Wenbin said at a regular daily briefing. 
"We understand the results of the US election will be determined according to US laws and procedures," he added.
The acknowledgement from Beijing comes six days after the race for the Oval Office was called for Mr Biden. The two countries have been mired in conflicts over trade, security and technology that have only escalated under the presidency of Donald Trump.  
The electoral win for Mr Biden is expected to encourage China to try to renegotiate Mr Trump's trade deal, viewed in Beijing as being "twisted" in Washington's favour, according to advisers to the Chinese government, reported South China Morning Post.
China was among the few countries yet to congratulate Mr Biden. Russia's Vladimir Putin has opted to save his congratulations until the official election count results are announced in December.  
Other notable silences are from the top leaders of Mexico and Brazil.  
Mexican president Andres Manuel Lopez Obrador on Sunday said he would refrain from wishing Mr Biden on his victory, till "all legal issues [related to the election] are resolved". He further dug in his heels on Wednesday saying that wishing Mr Biden would be "too early" and that Mexico was "not a colony".  
"We're a free, independent, sovereign country. The Mexican government is not a puppet of any foreign government," he said.
Brazilian president Jair Bolsonaro has also maintained his silence over the change of leadership in the US. Mr Bolsonaro, who portrays himself as a close friend of US president Donald Trump, had clashed with Mr Biden over comments made during the first presidential debate. 
When Mr Biden said that the US needs to push Brazil to better protect the Amazon rainforest, Mr Bolsonaro called the statement "disastrous".
"What a shame, Mr John Biden!" he said, mistaking the former vice president's first name in the English version of his tweet.  
More recently, on Wednesday, he took a swipe at the president-elect, referring to Mr Biden as a "candidate" and assailed him for his stand on the Amazon rainforest.
Join our commenting forum
Join thought-provoking conversations, follow other Independent readers and see their replies