US evacuates consulate in Lahore as militants carry out attacks
Action follows specific threat, which is 'not related to other embassy closures'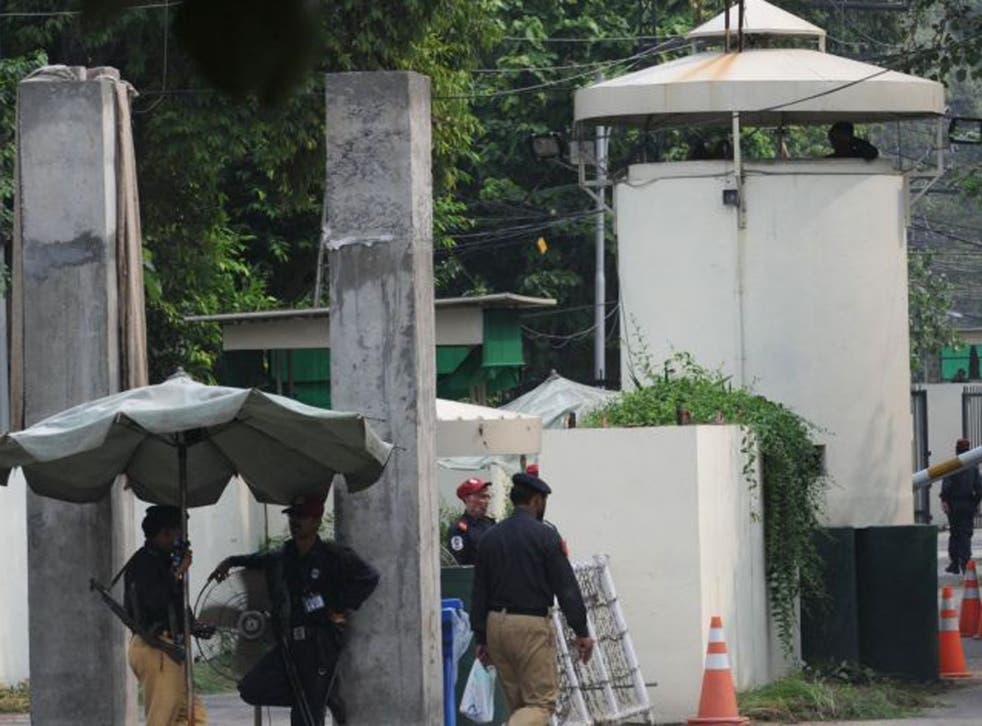 The United States has evacuated all but essential staff from its consulate in the Pakistani city of Lahore following a specific threat to the mission.
The State Department has also advised US citizens to avoid travelling to Pakistan.
Officials in Washington said the withdrawal of staff from Lahore was a precautionary measure and was not related to the closure of US embassies throughout the Islamic world.
It follows a spate of militant attacks across Pakistan in the past few days that have left dozens dead.
The consulate in Lahore, the capital of the province of Punjab, had been scheduled to close from yesterday until tomorrow because of the Eid holiday. It is now unclear when it will reopen and the US said it would continue to assess the situation.
Meghan Gregonis, a spokeswoman for the US embassy in Islamabad, said staff from Lahore were being transferred to the capital. She was unable to say how many staff were based in Lahore, or the number of those being moved to Islamabad.
"We received information regarding a threat to the consulate," she said. "We will continue to evaluate the situation."
Earlier this week, 19 US diplomatic posts in 16 countries in the Middle East and North Africa were closed, and staff were evacuated from the embassy in Yemen, after officials said they had intercepted a message from the al-Qa'ida leader Ayman al-Zawahiri which reportedly talked of plans for a major operation. None of the US consulates in Pakistan or its embassy in Islamabad were affected by those closures. In a travel warning posted on its website, the State Department advised American citizens to put off all but essential travel to Pakistan.
"The presence of several foreign and indigenous terrorist groups poses a potential danger to US citizens throughout Pakistan," it said. "Across the country, terrorist attacks frequently occur against civilian, government, and foreign targets."
Pakistan continues to be rocked by incidents of militant violence. Yesterday at least nine people were killed by gunmen who opened fire outside a mosque in the south-western city of Quetta. About 20 others were wounded in the attack, which came as worshippers left the Sunni Muslim mosque following sunrise prayers for the Eid al-Fitr festival. Bullets hit a car carrying Ali Madad Jatak, a former provincial minister with the Pakistan People's Party, but he was unhurt.
On Thursday, the Pakistani Taliban claimed responsibility for a suicide bombing that killed 30 people at a policeman's funeral in Quetta, the capital of Balochistan province.
In Islamabad today, a man was shot dead by security guards as he reportedly tried to detonate a suicide bomb at a mosque.
Reports said the man opened fire at the security guards and was killed in an exchange of fire. Three guards were wounded in the incident and one of them died on his way to hospital.
Join our new commenting forum
Join thought-provoking conversations, follow other Independent readers and see their replies