US could strike North Korea if Kim Jong-un conducts another nuclear test, ambassador to UN Nikki Haley says
The North Korean leader is 'unstable and paranoid', according to Ms Haley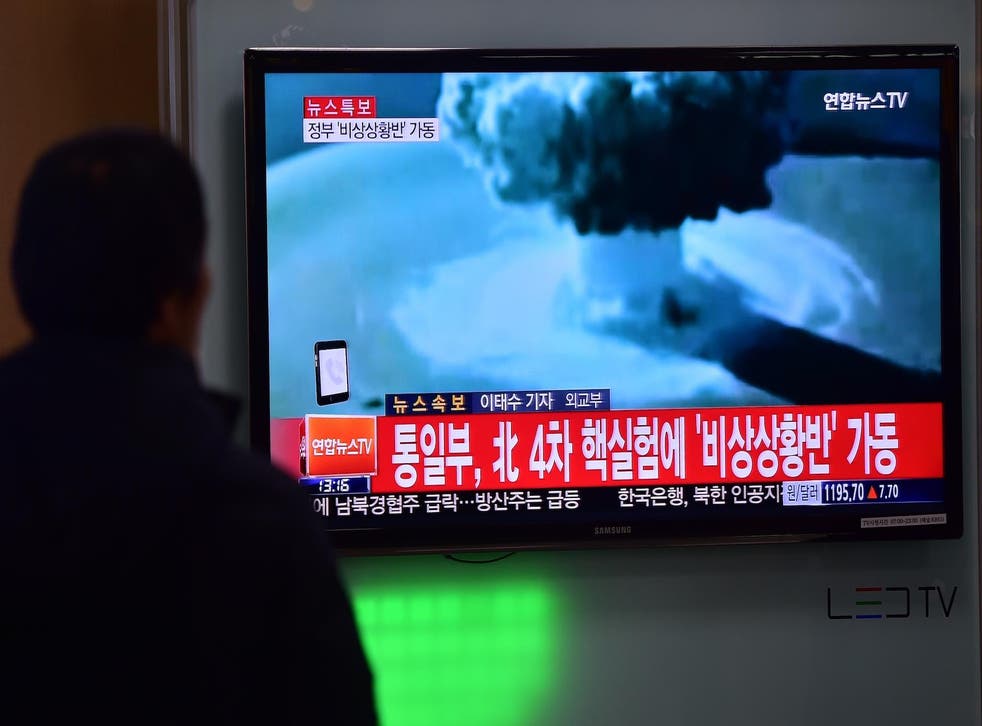 US officials have refused to rule out imminent air strikes on North Korea.
The country could launch attacks if Pyongyang tests another nuclear device, according to the US ambassador to the United Nations.
Nikki Haley appeared on a range of morning TV shows to praise China's involvement in trying to stop North Korea from launching more of its regular nuclear tests. She also criticised the North Korean leader, Kim Jong-Un, calling him unstable and paranoid.
But she did little to dampen concern that the US might soon launch strikes against North Korea.
Life in North Korea captured with a mobile phone

Show all 30
Ms Haley told NBC's Today Show that "we are not going to do something unless he gives us reason to do something" - such as attacking a US military base or using an intercontinental ballistic missile.
When asked what would happen if North Korea tests another missile or nuclear device, Ms Haley told NBC: "I think then the president steps in and decides what's going to happen."
North Korea has been aggressively pursuing a decades-long goal of putting a nuclear warhead on an intercontinental ballistic missile, or ICBM, capable of reaching the U.S. mainland. North Korea conducted two nuclear tests last year alone, which would have improved its knowledge on making nuclear weapons small enough to fit on long-range missiles.
South Korean officials say there's a chance the country will conduct its sixth nuclear test or its maiden test launch of an ICBM around the founding anniversary of its military on Tuesday.
Haley said the U.S. is working with China to pressure North Korea on the missile and nuclear testing and other issues, including the detention over the weekend of a U.S. citizen, bringing to three the number of Americans now being held there.
US and South Korea hold joint military exercises amid North Korea crisis
Haley said the detentions are North Korea's effort to "have a bargaining chip" for talks with the US.
"What we're dealing with is a leader who is flailing right now and he's trying to show his citizens he has muscle," Haley told 'CBS This Morning'.
Additional reporting by agencies
Join our new commenting forum
Join thought-provoking conversations, follow other Independent readers and see their replies