'Wanted, for threatening world peace and wasting money while his people starve to death': Hacks on official North Korea websites lampoon leader Kim Jong-Un amid nuclear tensions
Anonymous collective suspected to be behind attacks on Twitter, Flickr and official state information site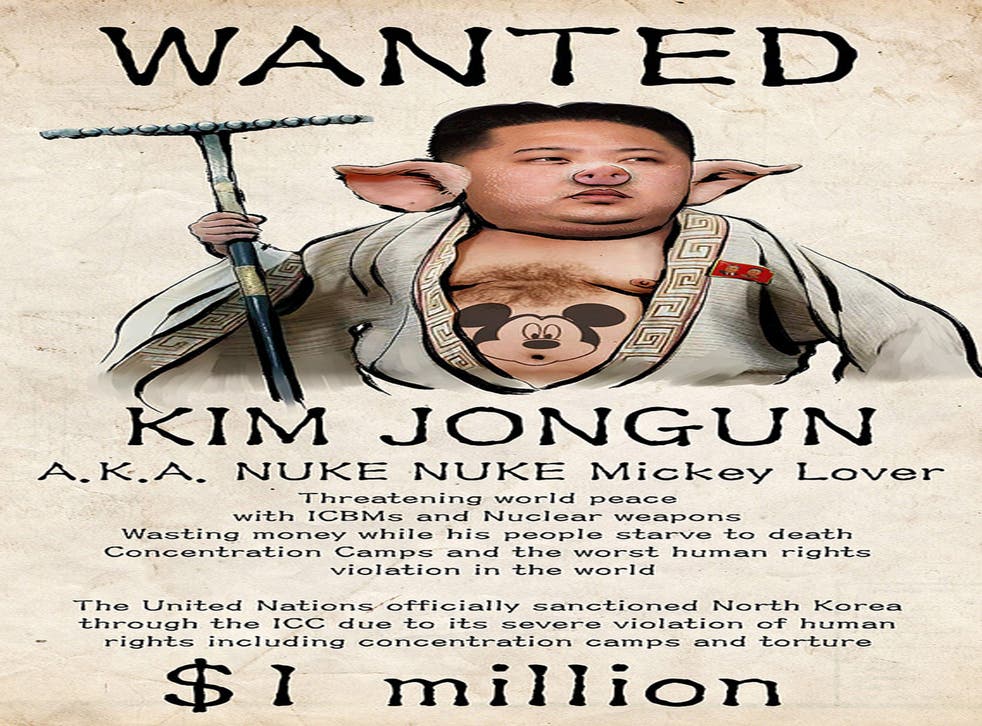 As North Korea threatens the US with nuclear strikes, it appears the totalitarian state has come under an attack of its own with its official social networks apparently being targeted by hackers.
Usually used to post updates praising the North's system and leaders, as well as repeating commentaries sent out by the official Korean Central News Agency, the state Twitter and Flickr accounts began showing atypical content earlier today.
A picture posted on Flickr showed a 'wanted' poster (above) featuring leader Kim Jong-Un's face with a pig-like snouth and a drawing of Mickey Mouse on his chest.
Text underneath read: "Kim Jongun AKA NUKE NUKE Mickey Lover. Threatening world peace with ICBMs and Nuclear weapons... Wasting money while his people starve to death."
Another picture simply displays the text "We are Anonymous" in reference to the hacking collective. The group's trademark Guy Fawkes mask features on two other recent additions to the feed, with one post reading "Tango down".
A statement purporting to come from the attackers and widely circulated online said that they had compromised 15,000 user records hosted on the state's official propaganda site Uriminzokkiri.com and other websites. The authenticity of the statement couldn't be confirmed, but the site did not open today.
Tweets on the North's Twitter account said "Hacked" followed by links to North Korea-related websites.
Join our new commenting forum
Join thought-provoking conversations, follow other Independent readers and see their replies